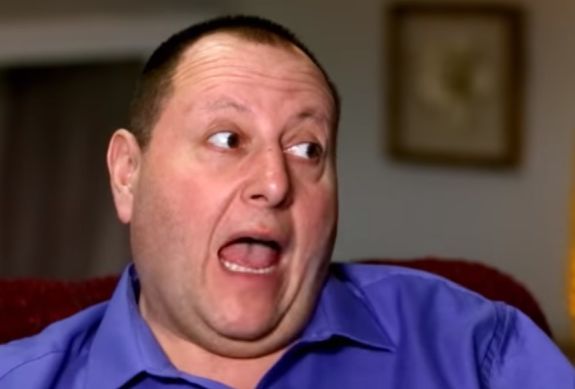 In the six years since its debut, TLC's 90 Day Fiancé has gifted viewers with seven seasons, six spin-offs and plenty of memorable characters.
In an interview with E! News, Alon Orstein, TLC's Senior VP of Production and Development, shared some behind-the-scenes secrets from the series, from the '90 Day' premiere, to the future of the franchise.
Here are seven interesting things Alon discussed during the interview:
1. On the series quickly developing a strong fanbase: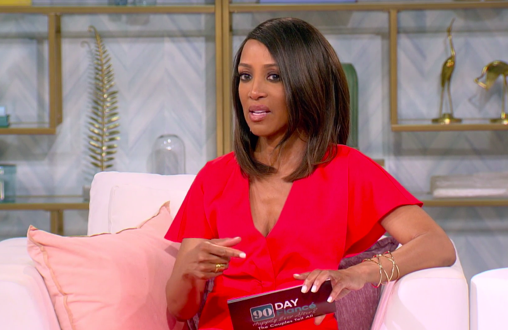 Alon said the network suspected it had a hit on its hands during development and those suspicions were only confirmed after the show premiered in 2014 and almost immediately established a social media following.
"We were talking the other day just internally about how so many people come up to us—and we've had this happen in the past with some of our other shows that kind of hit that zeitgeisty moment—but we have friends and family members and just random people you might run into in the grocery story or a hairdresser, when they hear you work at TLC go, 'Oh my gosh, I love '90 Day Fiancé,'" he said.
2. On TLC's varied screening process: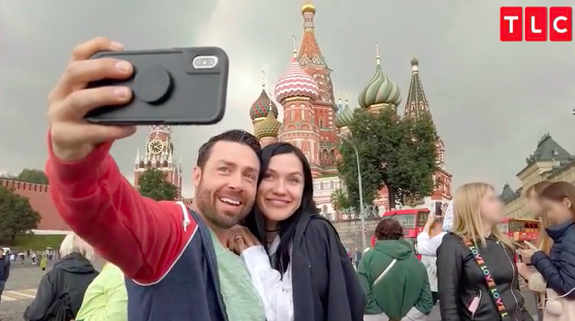 When it comes to lining up a cast of couples each season, Alon said the interview and screening process varies and often comes down to timing.
"Sometimes it could be super short because we could interview someone that we really liked and something is instantly happening, particularly on [Before the 90 Days], and sometimes on The Other Way, where, 'Hey, I'm going. I'm going to meet this person,' or, 'I'm going to move to this other country and I'm on this timeline and I really need to keep it.' And we want to honor that," he said.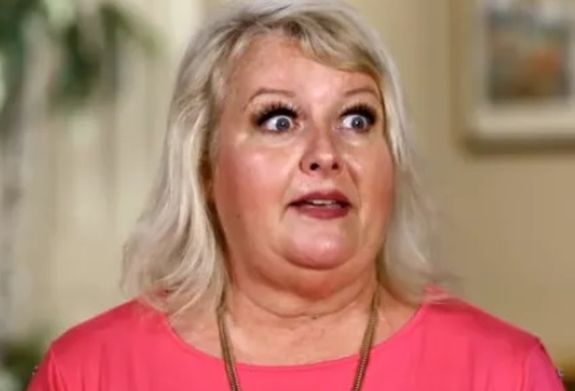 In other cases, Alon said the interview process determines whether the couples want to be on the show for the right reasons and that "no one [is] trying to either get on the show for a lark or get on the show to advance their presence in some way, shape or form."
" … We are always certainly checking folks out, but also asking a lot of the relevant questions to make sure that this is an authentic journey, this is a real relationship," he said. "Of course, we do background checks and social checks and all those things, but we're also really– through a lot of questioning in the casting process– doing everything we can to try to make sure that they're there for the right reasons."
3. On the authenticity of the "90 Day" couples: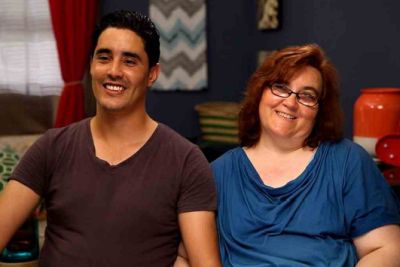 Despite the network's rigorous screening process, Alon said each season, the legitimacy of some of the couples is questioned; however, he assures that TLC strives "so hard to track the authentic journeys of all of these people."
"The real calling card of TLC and certainly with '90 Day Fiancé' is that it is authentic," Alon said. "We're not putting these couples together; these people aren't actors. These are real people and it's all about individuals looking for 'the one.' And sometimes it's across thousands of miles and sometimes they haven't known each other for very long, but these are all people who have connected on their own and we want to be that fly on the wall who's along for the ride."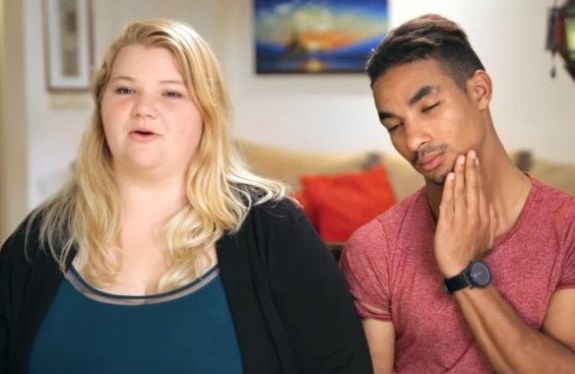 Contrary to Alon's "authenticity" remarks, last week former '90 day' star Jay Smith claimed the cheating scandals he was involved in during Season 4 of 90 Day Fiancé: Happily Ever After? were actually staged to boost ratings.
4. On the show's decision not to intervene in the couple's stories: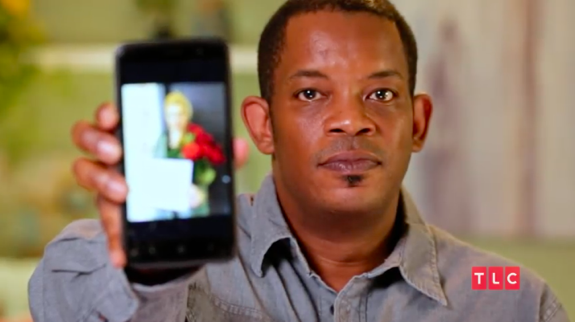 Each season of "90 Day Fiancé" typically features at least one relationship in which viewers are convinced that one partner is being taken advantage of by the other. While viewers sometimes wonder why producers or crew choose not to interfere in such situations, Alon said they "try not to interfere in the natural course of things" unless it is an emergency or for legal reasons.
"Certainly, we are very sensitive to the needs of individuals, if people need support if people need guidance, in some way we would like to provide that," he said. "I think each situation is probably different and it's probably case by case as to when production would get involved."
5. On keeping the cast and crew safe while filming in high-risk areas: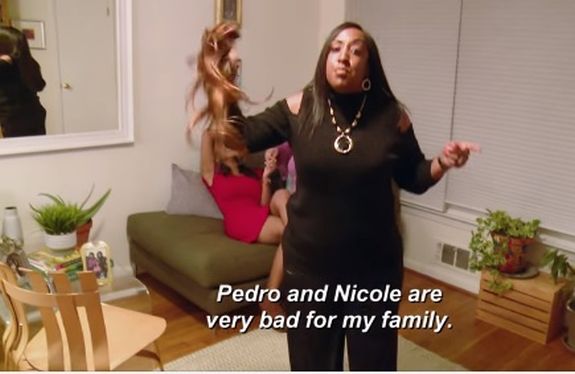 Given the travel that comes with putting these shows together—- sometimes to high-risk areas of foreign countries—- Alon said safety is the number one priority.
"We are incredibly serious about making sure that crew, couples, their families, etc., are safe at all times," he said. "It is number one priority, whether we're in the U.S. or abroad. Certainly, if we're in a dicey area abroad we have producers and security and are really making sure that we're doing everything we can to mitigate the risk."
In one particular incident in Brazil, Alon said cast members Paul and Karine Staehle of 'The Other Way' came in contact with a man wielding a machete—- something he and the network were surprised to hear about and even more surprised when they saw the camera footage. However, he assured that safety measures are in place behind the scenes.
"It happens," he said. "It's happened enough on shows in the U.S. in places that weren't maybe as risky as where we were in Brazil at that time. So you never know when something might happen along those lines. But we are very careful, particularly because we're traveling to some countries which may have higher risk than others.
"It's something that we spend a lot of time, particularly Sharp Entertainment, the production company, making certain that they're dotting all their I's and crossing all their T's, taking protective measures," he added.
6. On what happens after the '90 Days':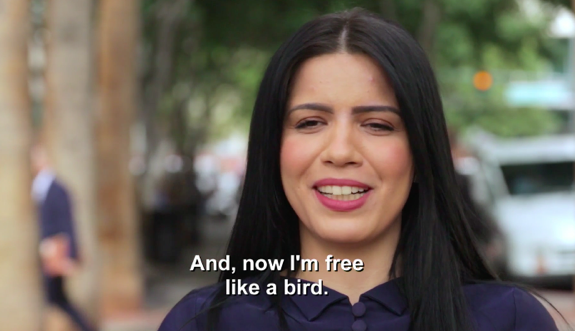 After couples take their initial '90 Day' journey on TV, Alon said they're prepped on dealing with press, fame and "all of that stuff" that comes with being in the public eye.
"There is prep on the front end, as far as when folks are first getting into it because these are regular people who haven't been exposed to this kind of situation in the past–being on television, social media–all of that stuff," he said. "And we provide support throughout, both TLC and Sharp, as far as just making sure people are comfortable. If people do reach out or we feel that they might need help for whatever reason, we will do so. And then again, after filming as well, we still want to be able to provide support and access to resources if need be for anyone who we feel might need it."
7. On the future of the franchise: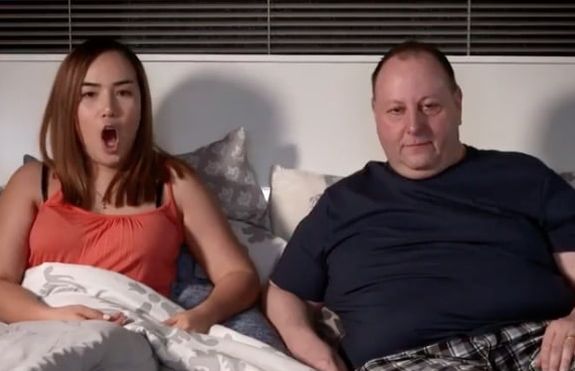 Alon said in addition to the new mini-series, 90 Day Fiancé: Just Landing, there are still ways in which the franchise could expand.
"We feel there's still elements to be explored beyond where we're at right now." he said. "Don't know what those will be yet, but we do feel like there's still opportunities."
One of those opportunities was proposed last fall as it was revealed that show producers were casting a new series, tentatively titled 90 Day Fiancé: College Edition. The original series has already welcomed a handful of spin-offs to the network since 2014, including 90 Day Fiancé: Pillow Talk, 90 Day Fiancé: What Now?, 'Before the 90 Days', 'The Other Way', 'Happily Ever After?' and The Family Chantel.
Season 4 of '90 Day Fiancé: Before the 90 Days' premieres Sunday, February 23.
RELATED STORY: "90 Day Fiancé" Couple Matt Ryan & Alla Fedoruk Reveal They're Expecting Their First Child Together
(Photos: TLC; Instagram)