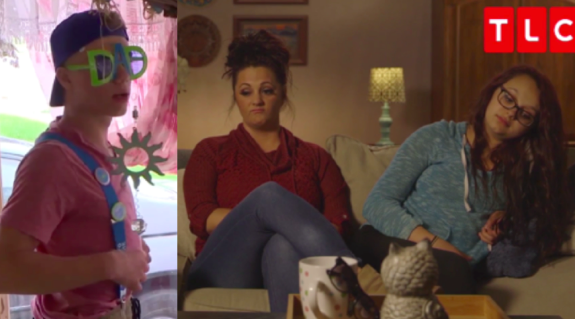 Unexpected fans may see a familiar face return to the show next season; however, this cast member's former partner won't be joining her due to an "insanely low offer" from TLC issues with the series being "scripted."
According to Starcasm, former 'Unexpected' dad Shayden Massey has revealed his ex Lexus Scheller is returning to show next season, along with the couple's daughter, Scarlett, and Lexus' mom Kelsey.
Shayden revealed the news of Lexus' alleged comeback on Instagram, noting that he had been invited to return as well, but declined because TLC didn't offer him enough cash money.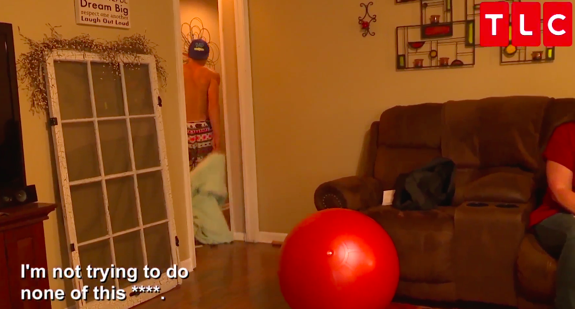 At least, that's what we think Shayden was trying say… (The Ashley has left Shayden's statement– run-on sentences and all— intact…)
"So I'm just gonna announce something for everyone before TLC takes whatever story [Le]xus and Kelsey are gonna given them and twist it in to their own little [scrambled] f**k ball," Shayden wrote on Instagram. "I have been asked to do another season of 'Unexpected' and without hesitation rejected their insanely low offer, and I did this for many reasons some of which I probably can't say because TLC already most likely gonna attack me for making this, but to say the least I will not be apart of making a fake corrupt group of people insanely rich while they give us their scrap change.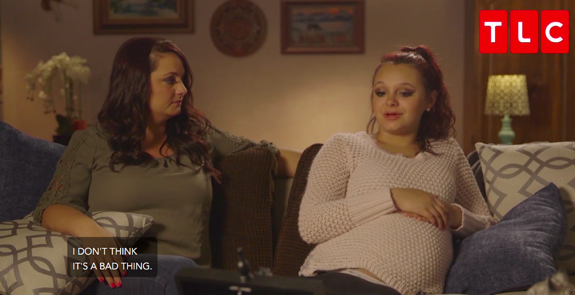 "Unfortunately [L]exus and Kelsey feel differently and are gonna do the season which is fine that's their choice but I hope y'all don't actually believe what you see on 'Unexpected' because it's not real, they twisted everything to fit their wants, and they are definitely gonna do it again and for the people who know what has actually happened to me in the last 6 months watch it and see how ass backwards everything is gonna be," he continued. "[A]nd for what is said in interviews on the show were mostly things they write up for us to say, which was a huuuge reason why I was always so angry on the show, I expected a reality t.v. show not a scripted s**t show."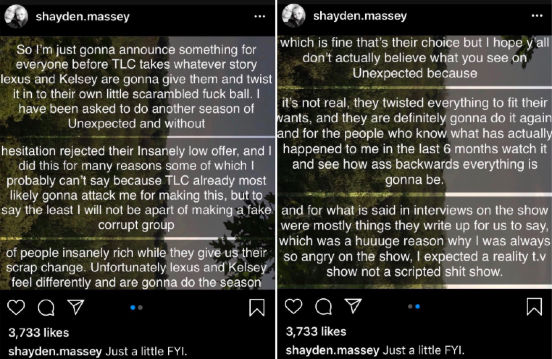 Within the comment section of his post, Shayden went on to reveal that he "hated being" there to film for the show and claimed that "every event was staged to fit their needs." He went on to provide specific examples of staged scenes from Season 2 of 'Unexpected'.
" … when I started filming the second season you know the one that has Lexus like cheating on me and s**t well all of that stuff happened almost an entire year before they even asked us to be on the second season," he wrote. "We had to pretend like it just happened, and since we don't remember everything word by word they would come up with s**t for us to say, some good stuff but mostly bad, would ask me if I was able to make myself cry on tv … ."
Shayden also expressed his issues with the show using the children as the "real stars" of the show, yet paying them "less than a 40 hour check with minimum wage."
" … and they call it a gift as if the babies aren't entitled to it," he continued. "It's not just 'Unexpected' that is fake it's the entire TLC network."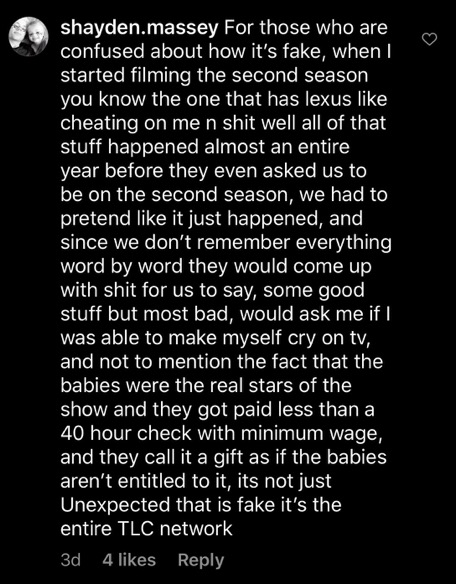 Shayden's post garnered some support from fellow former 'Unexpected' star Hailey "Hailey 2" Tilford, (one of) the baby mama(s) of Matthew Blevins/former best friend of Hailey "Hailey 1" Tomlinson. (Hailey 1 is rumored to be returning to the show next season, but Hailey 2 has stated that she will not return.)
"AMEN! Finally! That show is FAKE ASF! They tell you what to say," she commented on Shayden's post. "Glad someone else finally admits it dude."
Shayden replied to Hailey 2's supportive comment, adding,"Yah, F**K TLC!" She responded, "I AGREE!"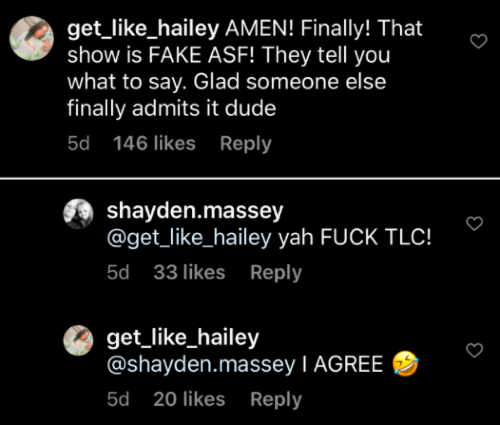 When asked specifically how much he was paid to appear on the show, one of Shayden's followers who claimed they were being considered for the upcoming season commented first, said moms and dads were each paid $425 an episode, with more money available to returning cast members, pending negotiating. Shayden seemed to confirm these figures in a follow-up comment.
"I'm glad someone said how much lol I probably can't," he wrote.
Assuming Lexus is, in fact, coming back to 'Unexpected', she will potentially be joined by returning moms Hailey 1 and Tyra Boisseau, as McKayla Adkins, Chloe Mendoza and Rilah Ferrer have announced they do not plan to return to the show.
RELATED STORY: Former 'Unexpected' Stars Laure Barron & Tylor Strawmyer are Expecting Their Third Child Together
(Photos: TLC; Instagram)