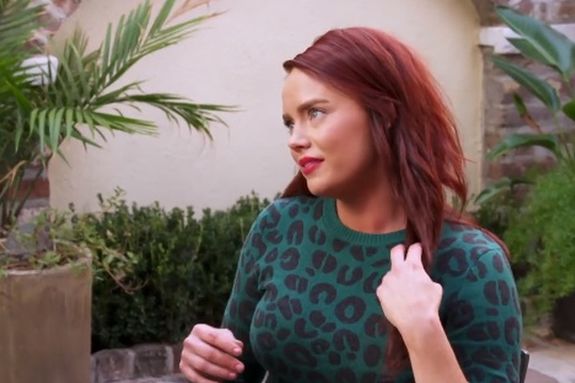 The hits just keep on coming for Kathryn Dennis.
Weeks after being exposed for making racially insensitive comments during a heated private message online, the Southern Charm star is coming under fire once again and, this time, she's being taken to court for her misstep.
The Sun reports that Kathryn hired Charleston-based brand consultant KL Creative to "overhaul her image." While Kathryn's intent was to improve her image, she ultimately did the opposite, as she's now being sued by Katherine Leonard, owner of KL Creative, who says the 'Southern Charm' star never paid her for the work she did.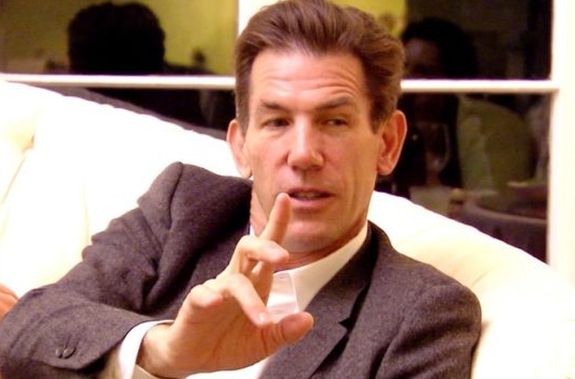 Documents filed in Charleston County, obtained exclusively by The Sun, state that Katherine is requesting $4,908 from Kathryn, along with the $80 filing fee she paid.
"I was brought on to help Ms. Dennis to rebrand herself and worked in good faith to achieve all the goals we set out for her," Katherine states in her complaint. "Once she gave me a deposit we began to work on meeting said goals on a strict deadline. She accepted my services and I performed them perfectly. Two letters have been sent by a lawyer to her to no avail. I now have no choice but to file here in order to get paid for the work I performed for her in Nov. 2019!"
Katherine filed the complaint March 3 and Kathryn was summoned April 1, at which point she had 30 days to respond. The court's website lists an 'Affidavit of Service' stating that the case is still pending.
Currently, Kathryn still follows Katherine/KL Creative on Instagram and a number of her photos remain on the page.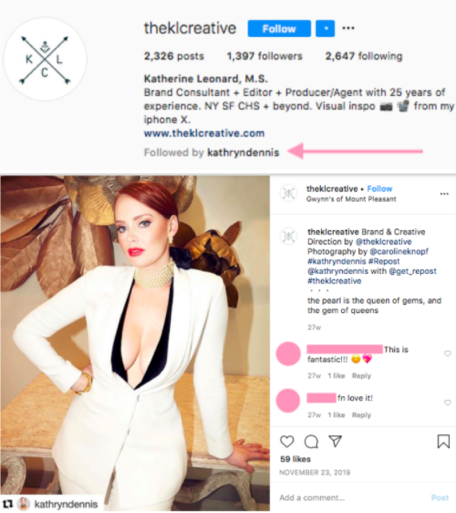 While Kathryn clearly enlisted the help of a brand consultant prior to last month's emoji scandal, those services certainly would come in handy right about now. As you may recall, Kathryn issued an apology on social media after a private message she sent to an African-American woman went viral. In the message, Kathryn used a monkey emoji but later claimed that she did not intend to offend anyone and assured her fans that she would do better.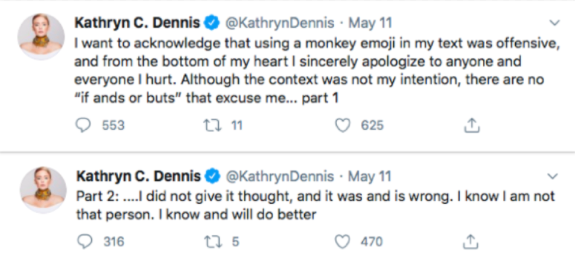 That same week, Kathryn was blamed for starting a rumor that 'Southern Charm' star Cameran Eubanks' husband, Jason Wimberly, had an affair with a Charleston makeup artist. Kathyn's co-star Naomie Olindo— who announced that week she was leaving the show along with Cameran and Chelsea Meissner— backed accusations of Kathryn being the culprit behind the rumor.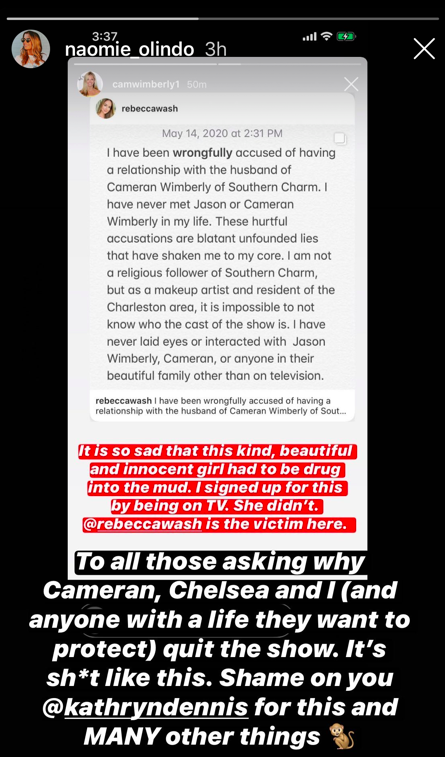 A week after all of that drama unfolded, Kathryn took to Instagram, telling her followers she couldn't stand her "character being annihilated" and claiming that she would release a full statement the following day.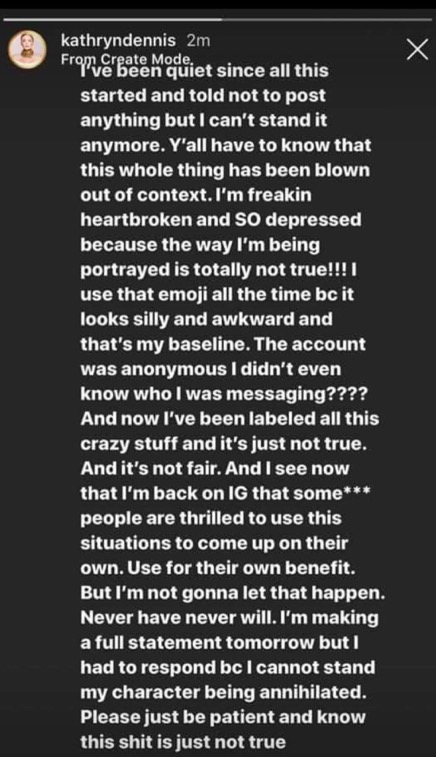 She has yet to release said statement.
RELATED STORY: 'Southern Charm' Star Kathryn Dennis Comments on Recent Racism Controversy & Defends Using "Monkey" Emoji: "I Cannot Stand My Character Being Annihilated"
(Photos: Bravo; Instagram; Twitter)