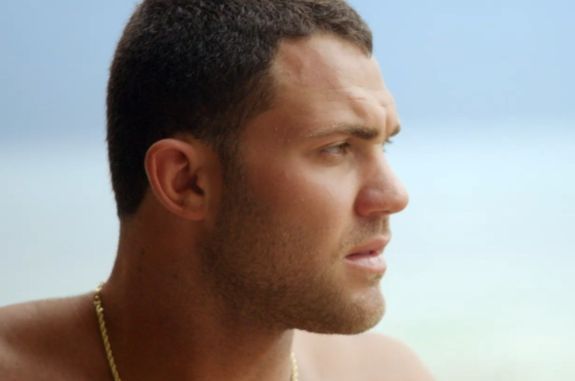 Alex Kompothecras was set to be one of the main stars of the new season of Siesta Key, but it appears the new father has been cut from the season premiere— and the show entirely!
In a statement issued Tuesday night following the Season 3 premiere, the official 'Siesta Key' Twitter account announced that Alex has been eliminated from the show, and scenes are being edited to remove him.
"We've made the decision to cut ties with Alex and are editing the current season to minimize his presence," the statement reads. "He will not be in future seasons of 'Siesta Key.'"
In a statement issued to The Ashley on Tuesday night, an MTV spokesperson confirmed Alex's firing and revealed that it was, indeed, due to his "past racist social media posts."
We've made the decision to cut ties with Alex and are editing the current season to minimize his presence. He will not be in future seasons of Siesta Key.

— Siesta Key (@SiestaKey) June 17, 2020
For weeks, MTV had been promoting Alex as an important part of the Season 3, but when the show's intro credits rolled during Tuesday night's premiere, Alex's smiling mug was nowhere to be seen. In addition, his bio has been removed from the show's official page on the MTV website. Alex has also unfollowed the show's official Instagram account and removed any mention of 'Siesta Key' from his Instagram bio. The show's premiere episode was also shortened.
During the premiere episode, Alex was mentioned by other stars of the show and shown very briefly from behind, but his face never appeared on-screen. In addition, he was cut from the trailer shown at the end of the episode, showing what viewers could expect to see during the upcoming season.
Alex is just the latest MTV reality TV star to get the ax over past racist or racially insensitive behavior. The network fired several of its stars this month, including Teen Mom OG's Taylor Selfridge and The Challenge's Dee Nguyen, due to offensive tweets. Last week's episode of 'The Challenge' was hacked to bits in order to keep Dee from being shown, and Taylor had a special about the birth of her daughter pulled on the night it was supposed to air.
Alex was due to have one of the main story lines of the new season, thanks to his girlfriend Alyssa Salerno's pregnancy. (She gave birth to their daughter earlier this week.) In a Season 3 preview video posted by MTV back in March, Alex was front and center, with his ex Juliette Porter telling Alyssa that Alex cheated with her during a trip to Nashville.
However, in the past few weeks (especially after Dee and Taylor got the ax for their offensive tweets), fans have been calling for Alex's firing.
As for the posts in question, they are so horribly offensive that The Ashley is choosing not to repost them. In the comment section of one 2014 Instagram post, which featured a white woman sitting with two Black men and the caption, "Her parents are crying somewhere," Alex wrote "damn ji**aboos." On several other post featuring racial slurs, Alex can be seen tagging his friends in the comment section, including one where he called several Black girls the N-word.
An old post to his own Instagram account shows a photo of two guys pouring liquid on a girl. Alex hashtagged the post, "#OnceYouGoBlackYourNeverWelcomedBack."
This is not the first time Alex's offensive social media posts (and behavior) has led to fans calling for him to be fired. Back when 'Siesta Key' premiered in 2017, fans who reposted Alex's racist posts called for his firing and started several hashtags on social media, encouraging viewers to boycott 'Siesta Key.'
He was also involved in several animal abuse scandals around the same time. Those scandals caused animal rights activist to rally, and MTV cancelled the 'Siesta Key' premiere party.
"There are images of me harming some animals and I feel horrible," Alex later told People. "I am embarrassed and it won't happen again."
Interestingly, in a new interview with Entertainment Tonight, 'Siesta Key' cast members Juliette Porter, Chloe Trautman and Garrett Miller discussed the recent firing of Vanderpump Rules star Stassi Schroeder, who got axed from the show last week following the exposure of racially insensitive remarks made on her podcast and her actions committed against an African-American former co-star. (Alex was not part of the interview, and Alex's firing was not brought up.)
"I think they made the right call and Madisson [Hausburg] and I have learned a lot from this," Juliette told ET on Monday. "There were things that I didn't even know that I did . There was so much stuff we had to learn and there were people who, until I educated myself, I didn't realize they were wrong."
Garrett and Juliette both stated that they'd like to see 'Siesta Key' become more diverse.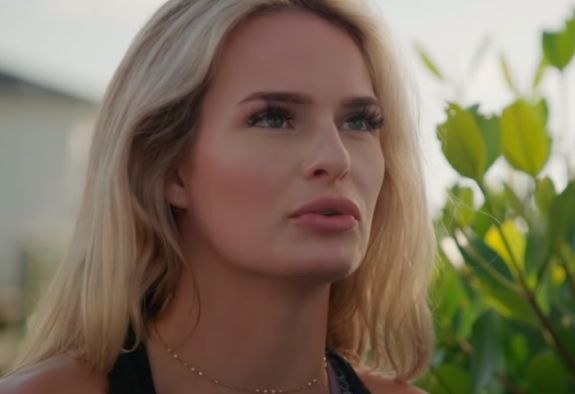 "Everyone seems to be white and privileged here and that's the reality of the situation. But I am all for having a much more diverse show — I would love it," Juliette said.
Alex has yet to publicly comment on his firing.
RELATED STORY: 'Teen Mom OG' Dad Cory Wharton Says He'll Remain on MTV Despite Recent Firing of His Girlfriend Taylor Selfridge: Says He Wants Everybody Held Accountable
(Photos: MTV; Instagram; Twitter)