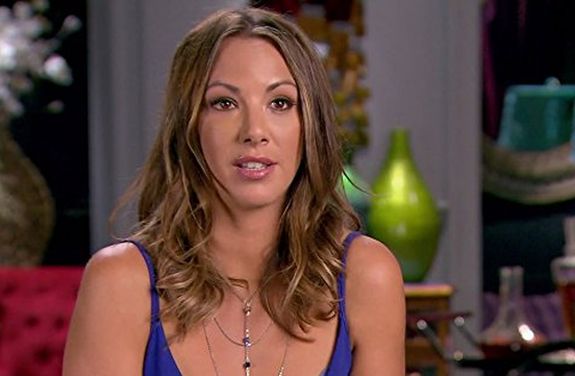 In her first interview since being fired from Vanderpump Rules, Kristen Doute discussed what happened, the topic of racism, and the regret she feels for what she did to former 'VP' cast member Faith Stowers.
As The Ashley told you in June, Kristen and fellow 'Vanderpump Rules' OG Stassi Schroeder were cut from the show after Faith spoke about the mistreatment the pair had subjected her to – most notably in 2018 when they called the police in an attempt to have Faith arrested for crimes she didn't commit.
During a new interview with the Hollywood Raw podcast Kristen told hosts Dax Holt and Adam Glyn what she's learned from her firing.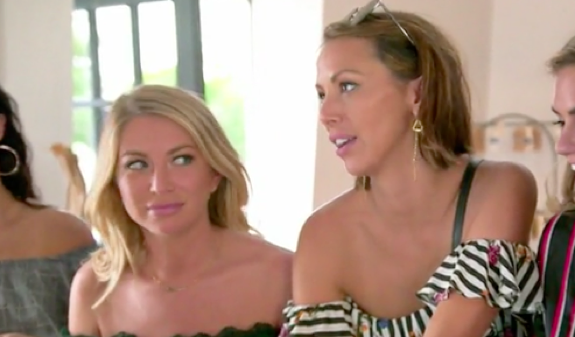 "I think the biggest thing that I've learned is that I have so much to learn," Kristen said on the podcast, which will be released on Wednesday, according to Us Weekly. "I know that's super cliché and a lot of people say that but it's absolutely true because I think that I thought that I understood racism but now I'm really learning about unconscious bias. Learning about anti-racism. Learning about how we can do things locally to really truly make changes and putting work into your community locally to make those changes I think [are] so important."
As for the incident with Faith— which included Kristen calling Faith out on social media for crimes she didn't commit, as well as calling the police on Faith— Kristen said she now knows why her actions were wrong.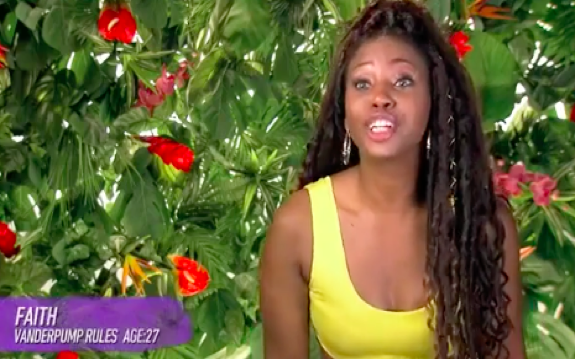 "It was definitely none of my business to take anything to social media [and] essentially send a mob out to this person," she admitted. "Especially because she's Black. It was really just not my place to go there."
"At the end of the day I'm not a f**kng saint," Kristen said later on the podcast. "I'm doing the best that I can. I'm human and I make mistakes all the time and I'm just trying to do something every day that makes this a little bit better for everyone."
Following Faith's June interview, Kristen took to social media to address the incident and apologize to Faith, as did Stassi; however, a source told Us Weekly that neither Kristen nor Stassi reached out to Faith directly.
Earlier this month, Kristen's boyfriend Alex Menache defended her online and complimented how well she was handling the fallout from her firing, noting she "has taken it like a champ" and "dealt with it with grace and strength."
Faith has stated that she has forgiven both Stassi and Kristen for what they did and, although she had originally stated she was planning to file a lawsuit against her former co-stars, she recently said that she has decided not to pursue legal action against them. She did note, however, that she feels she "would have won" had she decided to file the lawsuit.
The full episode of the Hollywood Raw podcast featuring Kristen's interview will be available here on Wednesday.
RELATED STORY: Lisa Vanderpump Confirms Her Beverly Hills Restaurant Villa Blanca Has Closed: "[It's] a Sad Time for Us!"
(Photos: Instagram; Bravo; MTV)