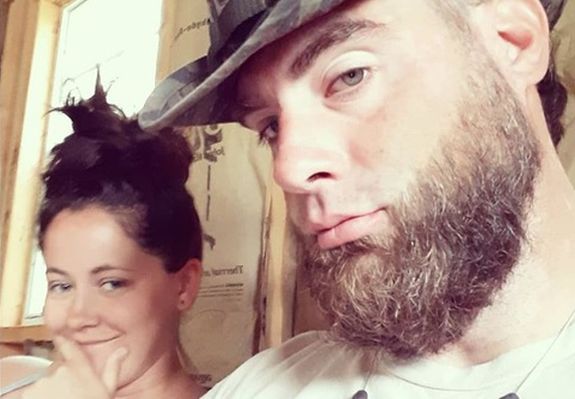 Audio and video of the alleged pistol-whipping incident that took place this summer on The Land has surfaced – and yes, it's just as disturbing as you'd imagine.
As The Ashley previously told you, David Eason, husband of former Teen Mom 2 star Jenelle Evans, was arrested (for the second time within a 48-hour period) back in June and charged with Assault with a Deadly Weapon as well as Communicating Threats for the incident.The arrest occurred after David got into a heated argument with male friend of Jenelle's by the name of James Spivey, as James and his partner Josh were helping Jenelle remove some of her belongings and kids from The Land during one of Jenelle and David's many (MANY) breakups. During the altercation, David reportedly pistol-whipped James and threatened to "blow his brains out".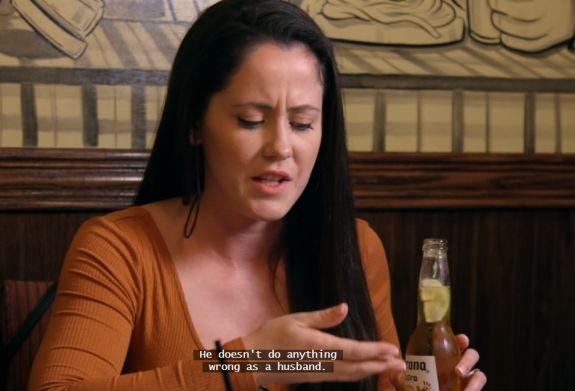 David later claimed that James assaulted him with a railroad spike coat rack (umm…) during the altercation and filed an Assault with a Deadly Weapon charge on James, too. This week The Ashley exclusively confirmed that both parties agreed to drop the charges against one another and they agreed to have no contact going forward.
The footage, which was released on Thursday by YouTuber Leslie Bass, begins right as the argument breaks out between David and James. While very little can be seen in the video, the camera does manage to catch a quick shot of Jenelle and David's daughter Ensley, who appeared to have a front row seat to the chaos that ensued.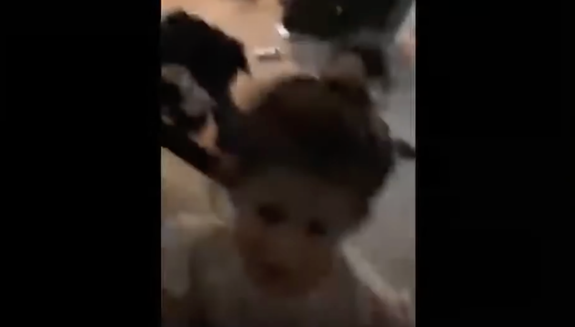 David and James can be heard yelling in the video. (The Ashley hears that it was actually Jenelle who recorded the video.)
"You're not invited anymore! Right now, you are not invited anymore," David shouts in the background. "You are trespass from this house! Get the f**k out or I'm gonna put you out!"
"Put your hands on me, your a** will be in jail," James replies.
The video also picks up audio of Ensley saying something to Jenelle; however, aside from the word "mommy," her sentence is inaudible.
At this point in the clip, the altercation continues to heat up in the background and Jenelle tells her son Kaiser to "come on" (more than once) and put his shoes on. Like Ensley, Kaiser also responds to Jenelle, but his voice is drowned out by the shouting happening between David and James.
"Let me tell you something, this Jeep is not leaving unless I get my truck keys … ," David says, to which James replies, "I don't know about that."
David mumbles a response and a few moments later, we hear a loud crashing sound (which clearly catches Jenelle off-guard).
"Hey! Are you kidding me?" Jenelle says.
David can then be heard threatening to shoot James (which is what the "Communicating Threats" charge was related to).
"What the f**k did I just tell you, boy?" David says. "Give me my godd*** truck … Get the f**k out my godd*** house before I blow your f**king brains out, boy!"
(As previously reported, David actually misplaced the truck keys he was yelling about in the video and thought that James and/or Jenelle had taken them. He later found them.)
Following David's arrest, Jenelle posted a statement on Facebook confirming that she was OK.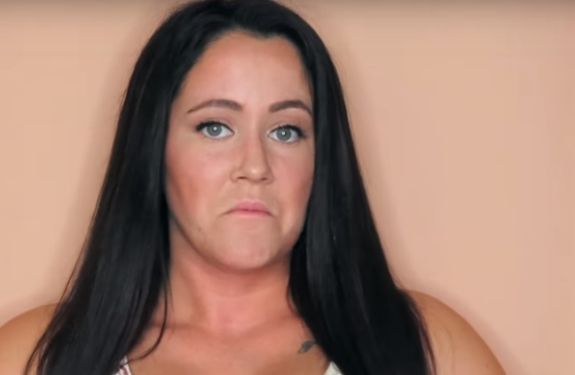 "I'M SAFE AND SO ARE THE KIDS," she added. "I'm going to take a few days out to myself to gather my thoughts and focus on what's going on so I won't be on social media much. I love you all for the support that you all have shown me and I'll be stronger and better than ever soon!"
Jenelle and David reunited soon after. Jenelle is no longer friends with James and his partner, Josh (the latter of whom has known Jenelle for years). At the court hearing, both parties agreed not to have any further contact with each other.
Watch the full recording of the pistol-whipping incident below. (The actual recording starts at the 12:40 mark. Be forewarned, though, that the video contains plenty of naughty language.)
RELATED STORY: EXCLUSIVE! Kieffer Delp's on the Run! Warrant Issued for Former Boyfriend of 'Teen Mom 2' Star Jenelle Evans
(Photos: Instagram; MTV; YouTube)