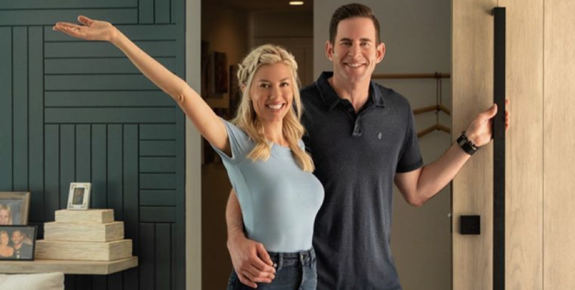 The upcoming wedding of Tarek El Moussa and Heather Rae Young will be small, intimate and free of exes.
Despite Tarek and his ex-wife/Flip or Flop co-star Christina Anstead having an amicable relationship and sharing two children, Tarek told Entertainment Tonight that Christina won't be scoring an invite to his nuptials.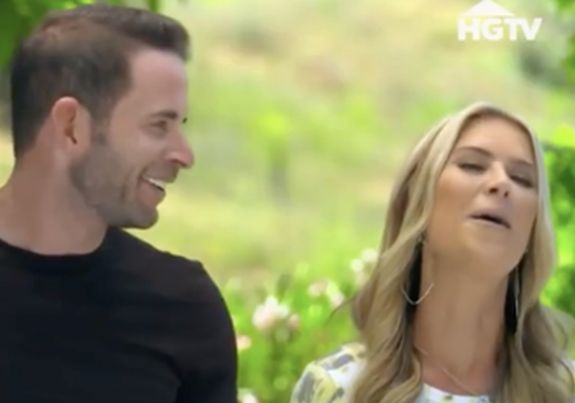 "No, no exes at the wedding," he said. "Small, less distractions, more intimate, better conversations with the people around us. You know, we just think smaller is better."
Heather, who stars on Netflix's Selling Sunset, noted the big day will strictly include the couple's "best friends and family," which means film crews won't be in attendance either.
"We're just gonna have to be strict with our list," she said.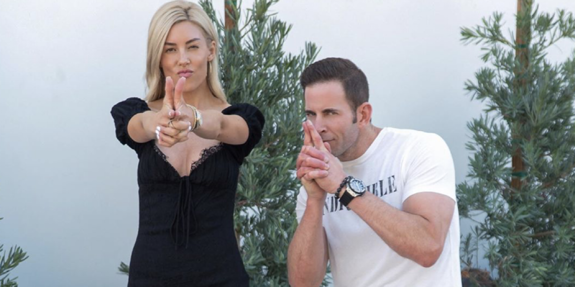 Tarek proposed to Heather in July during an anniversary boat trip to Catalina Island. The two are planning to tie the knot "sometime summer 2021" but have yet to decide whether they will wed in Cabo San Lucas, Mexico or California.
While Tarek won't be extending a wedding invite to his ex-wife, we're sure Christina has bigger things to focus on at the moment, including her divorce from husband Ant Anstead. The Christina On The Coast star revealed last month that she and Ant were splitting after less than two years of marriage.
Christina and Ant welcomed son Hudson in September in 2019 and this week, Christina welcomed something of her own – a brand new yacht with the very fitting name "Aftermath."
https://www.instagram.com/p/CGD78mnjlYZ/?utm_source=ig_web_copy_link
RELATED STORY: Ant Anstead Finally Speaks Out About His Divorce from Christina Anstead: Says He Was "Holding Onto Hope" She Would Change Her Mind About Breaking Up
(Photos: Instagram; HGTV)