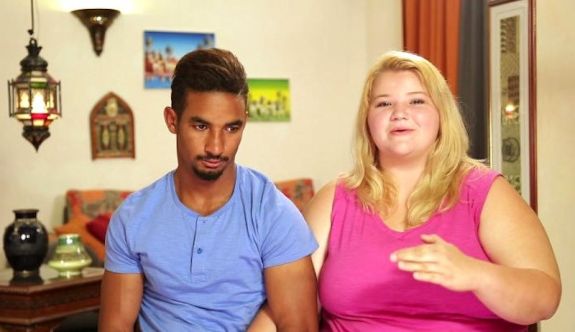 The relationship between former 90 Day Fiancé couple Nicole Nafziger and Azan Tefou is being called into question once again after Azan posted a rare tribute to his fiancé on social media.
Azan shared a touching tribute to Nicole Sunday on Instagram – a place usually reserved for Azan's shameless (and often shirtless) gym selfies. However, many of the couples' followers questioned whether the usually silent-on-social-media Azan actually wrote the post, or if Nicole was the culprit.
"I love you soooo much babe and I miss you," Azan allegedly posted to his Instagram account. "And I'm so jealous of people who get to see you every day."
Given Azan's tendency to keep his social media virtually Nicole-free, critics quickly jumped into the comments, accusing Nicole of being the one who had posted the heartfelt dedication.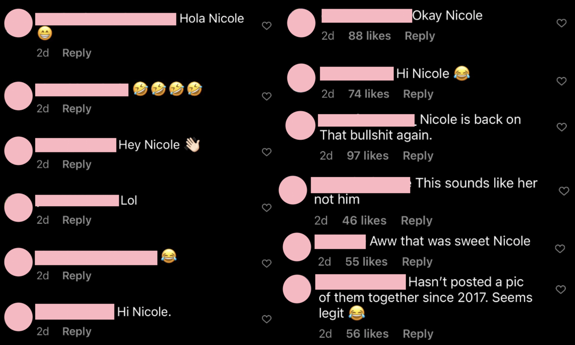 (As one person pointed out, Azan's last post featuring Nicole was in fact made in 2017.)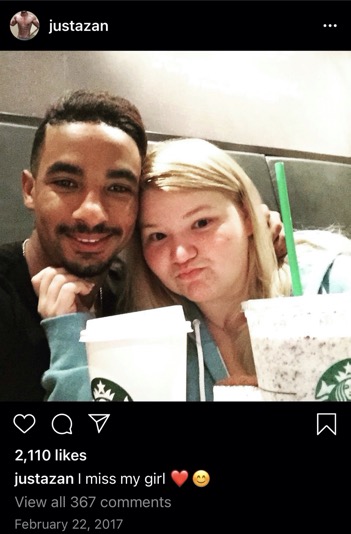 As those who have kept up with Nicole and Azan's long distance relationship are aware, Azan lives in Morocco, while Nicole continues to live in Florida, along with her young daughter, May, from a previous relationship.
Nicole is known for frequently defending her relationship to critics and despite multiple failed attempts to actually tie the knot in Morocco, Nicole maintains that she and Azan plan to get married and expand their family.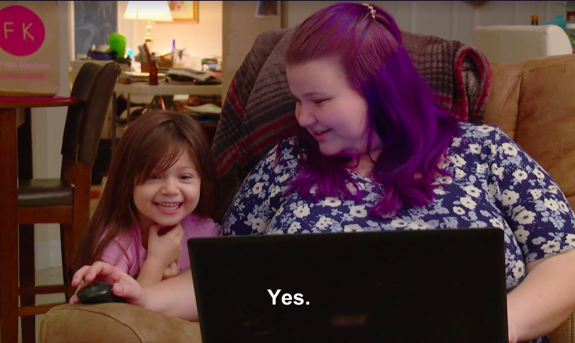 Over the summer, Nicole also defended her decision to spend a controversial five months with Azan in Morocco in the midst of the ongoing pandemic. Nicole has claimed she would have taken May along if she knew she was going to be gone for so long, though she insists she did not "abandon" May, as many suggested.
RELATED STORY: Larissa Dos Santos Lima Accuses "90 Day Fiancé" Producers of Forcing Cast Members to Fight During Reunions in Order to "Get a New Season"
(Photos: TLC; Instagram)