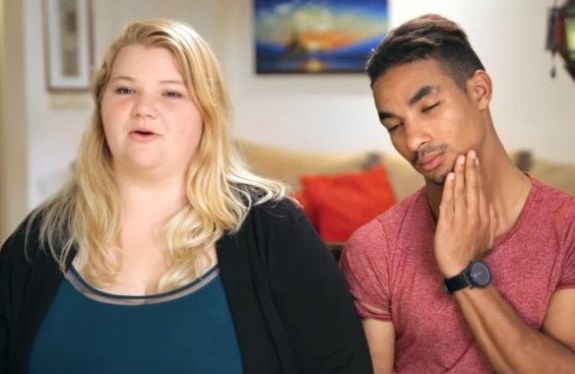 It's the news everyone (except perhaps Nicole Nafziger) saw coming…
The 90 Day Fiance star announced on Monday that she has split with her longtime Moroccan fiancé, Azan Tefou after five years (sort of) together. For years, Nicole's followers and fans of the show have questioned Nicole's claims that she and Azan were still together; however this marks the first time Nicole has confirmed the split.
Nicole released statements about the breakup to two media outlets (with one being a clickbait story that will allow her to cash in on the news.)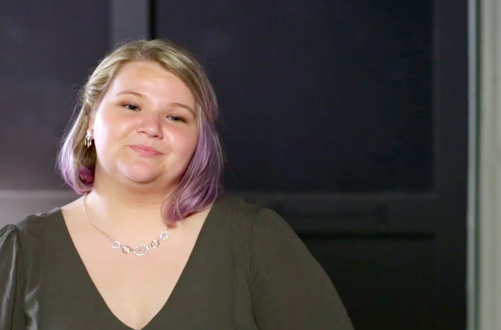 "Azan and I have decided to go our separate ways," Nicole told Us Weekly and Celebuzz on Monday. "We had much love and respect for each other…
She then stated what may be the understatement of the century.
"…but we weren't without our faults. Unfortunately, we can no longer continue our journey together.
Nicole— who spent a good part of last year in Morocco away from her young daughter May, due to getting trapped there when COVID-19 travel restrictions shut down air travel—then claims that she expects her fans to be surprised by the breakup, given how healthy her relationship with Azan had been.
"This may be a shock to many because we stayed strong for so long through it all," Nicole said.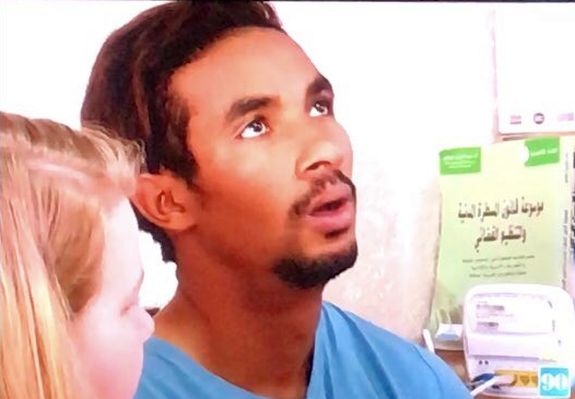 "As we move forward and heal, we ask that you respect both parties and not constantly ask about it. Thank you to everyone who has supported us together and continue to support [us] as separate individuals."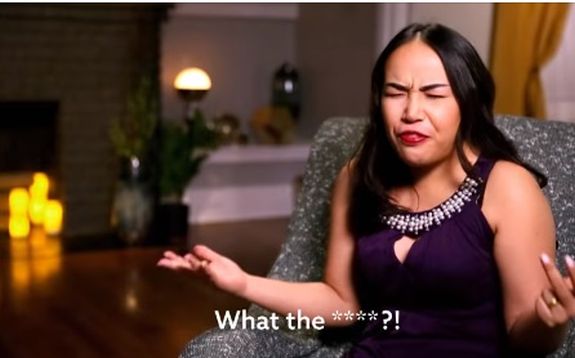 Nicole confirmed that her breakup with Azan was not a nasty one.
"[Azan] is a good person and deserves to be happy as much as I do. We ended on good terms and I wish him the best," she said.
Nicole and Azan first appeared on "90 Day Fiance" back in 2016. Their relationship was rocky— to say the least— with breakups, cancelled weddings, rumors of Azan having another wife, and other issues dominating their time on the show.
Nicole is known for frequently defending her relationship to critics and, up until recently, maintained that she and Azan planned to get married and expand their family.
While Azan has yet to speak out about Nicole's breakup announcement, Nicole's Instagram followers had plenty to say about it. Many brought up the fact that Azan never tried to hide his seemingly lackluster feelings for Nicole while on the show.
View this post on Instagram
"We knew that [you broke up] already. We were waiting for you to catch up," one person commented on her clickbait post.
"She needs to work on herself," another person wrote of Nicole in the comment section. "She put her own selfishness ahead of the welfare of her small child. She was petulant and refused to listen to advice of her family. She lied about the relationship, money and her finances."
"I thought you've been over this entire time. Not shocked you broke up, shocked you guys were together," another commenter wrote.
"Done? It was a one sided relationship to begin with. Hope you shop closer to home next time," someone else posted in the comments.
RELATED STORY: "90 Day Fiance" Season 8 Star Stephanie Davidson Claims Producers Direct Cast On How To Speak On-Camera; Demand Females Wear Revealing Clothing
(Photos: TLC; Instagram)