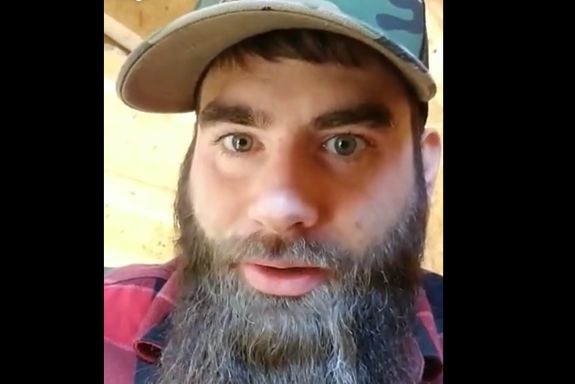 After literally years of continuations, David Eason's never-ending "self towing" court case is finally over.
As you may remember, the former Teen Mom 2 dad was charged in December 2018 with two misdemeanors, after he posted a video of himself hitching a stranger's truck and yanking it back, because he felt the truck's owner had parked too close to his precious boat. The video, which was filmed in June 2018 but not posted until that December, gave the truck's owner, Terry Hill, enough evidence to file the criminal charges against David.
The court date has been continued numerous times since Mr. Jenelle Evans was charged with one misdemeanor count of "Injury to Personal Property" and one charge of "Tampering with a Vehicle."
David's case was heard in a New Hanover County, North Carolina, courtroom on November 12. A court clerk confirmed to The Ashley on Friday that the charges were officially dropped against David and the case has been dismissed.
Last week, a court clerk confirmed to The Ashley that David had hired himself a lawyer for the case. (Previously, he had been using a court-appointed attorney.)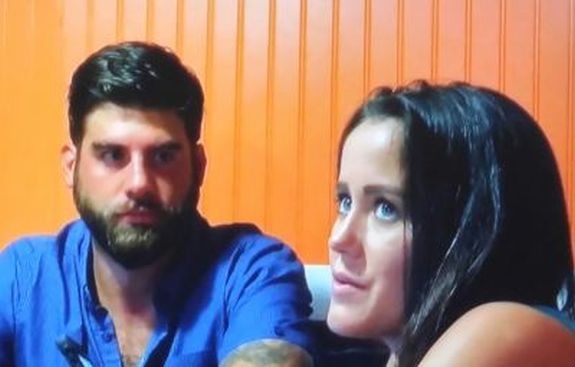 In August, David stated that Terry did, in fact, win something in regard to the court case; however, The Ashley is unable to find any evidence of this, and the case was ongoing until November 12.
"Everybody want to talk s**t about me but this SOB is still driving his truck without having to repair it for over a year and a half now!" David wrote on Facebook at the time, along with a link to his video. "The ONLY reason he won in court is because I missed the court date while at another court hearing in TN!"
Everybody want to talk shit about me but this SOB is still driving his truck without having to repair it for over a year…

Posted by David Eason on Friday, August 7, 2020
The video in question was originally uploaded to YouTube by the Easons and was deemed by the Wilmington Police Department to be enough evidence back in 2018 to charge David.
In the video, David was seen hooking a winch to a truck that is parked behind his boat. He then uses his own truck to try to pull the stranger's truck backward. When his first attempts fail, David declares that he has to "drag it f**king sideways!"
Although Jenelle was shown in the video (cackling and congratulating David for pulling "that motherf**ker out of the way!") she was not charged in the incident.
After the police were told about the video, Wilmington Police Department Spokesperson Jennifer Dandron confirmed to local WECT News that they were investigating the incident.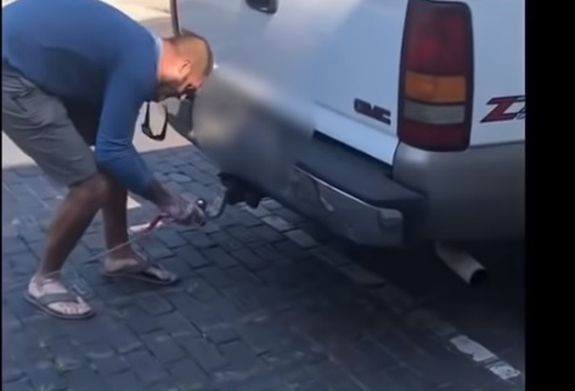 "We were made aware of the video soon after it was posted online and immediately began investigating it. This is an absolutely inappropriate way to handle parking issues," she told the news outlet.
After the video went public, Terry told WECT6 that his wife encouraged him to take legal action against David.
"I went home last night, and I was talking with my wife, and she says, 'Somebody has to stop this guy,' and the viewers that we talked to on her computer, they said, 'Y'all need to press charges,' and so I decided I would," Terry said at the time. "I'm going to try to do my best to be a law-abiding citizen, and he needs to do the same thing. From the reports I looked at and the videos I've seen, somebody has got to stop him. He's going to cause a lot of trouble."
Terry continued his battle against David for nearly two years, but has now dropped all charges against David.
Although this case is over, David still has plenty of courtin' to do. He is due back in the New Hanover County courthouse on December 11, to answer to a charge of driving on a revoked license and speeding.
RELATED STORY: Jenelle Evans Shades Chelsea Houska's Departure from 'Teen Mom 2': "I Feel Her Story Wasn't Honest"; Other 'Teen Mom 2' Stars Comment
(Photos: MTV, YouTube, Facebook)