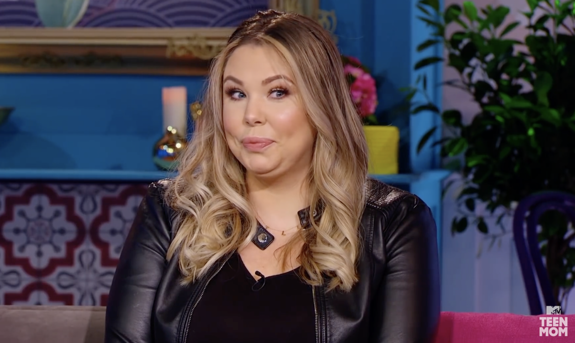 If you're interested in owning a (large) piece of Teen Mom 2 memorabilia, now is your chance— but it won't come cheap!
Kail Lowry is saying goodbye to her Middletown, Delaware home, just a year after moving in. The Sun reports that the 'Teen Mom 2 star put her five-bedroom, five-bathroom home on the market November 19 for $890,000.
Kail purchased the home, which has been featured on 'Teen Mom 2,' in August 2019 for $837,770.
Kail's home sits on two acres of land (not to be confused with The Land, though), and has a three-car garage. It also boasts a wine room, where you can drink your baby daddy troubles away!
Her master bedroom features both a sitting room with a fireplace and a spa master bathroom. The mom of four has also made some upgrades of her own since moving herself and her boys in.
One of her home upgrades was a closet renovation, which she revealed last year on social media. (Sadly, the painted portrait of Kail most likely does not come with the house.) The new-and-improved closet offers plenty of space for shoes, which you can use to kick your mumbling baby daddy outta your life!
While she appears to be quite settled into the home, Kail expressed in February during an Instagram Q&A that she was looking for a new place because her current one didn't feel like home and "too many people [knew] where to find [her.]"
This season on 'Teen Mom 2,' Kail admitted that she made the move from Dover to Middletown so Chris Lopez, the father of her two youngest sons, could be more involved as a parent; however, she said Chris ended up not stepping up as a father the way she thought he would and as a result, she was looking to relocate back to Dover.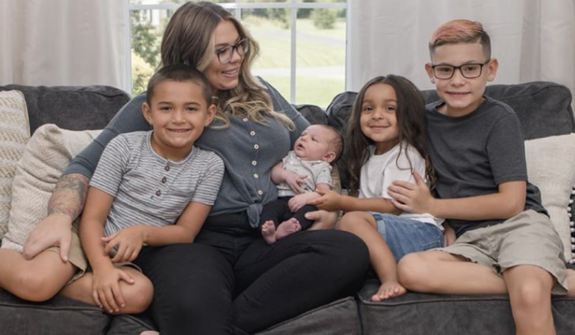 "I f**ked up, like that's the bottom line, I f**ked up by moving," Kail told her friend. "I made that mistake and now I need to correct it because I don't need to be driving back and forth 35 minutes to make it easier for someone who's not contributing to our household."
The Dover home Kail was interested in buying on the show was ultimately sold to another buyer; however, she still owns her previous Dover residence and is currently renting the four-bedroom, three-bathroom home for $2,100 a month.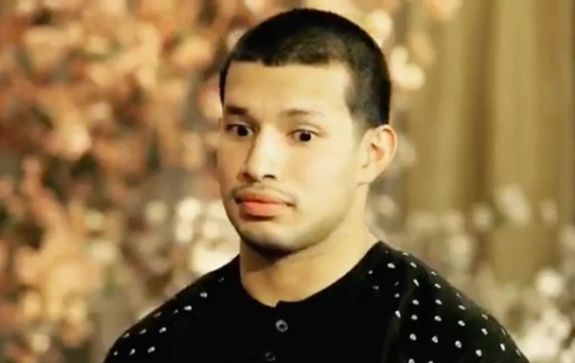 RELATED STORY: 'Teen Mom 2' Star Kail Lowry Insists She Won't Date a Person with Kids & Says She May Not Have More of Her Own: "Every Time [I] Get My Life On Track I End Up Pregnant Again!"
(Photo: MTV; Instagram)