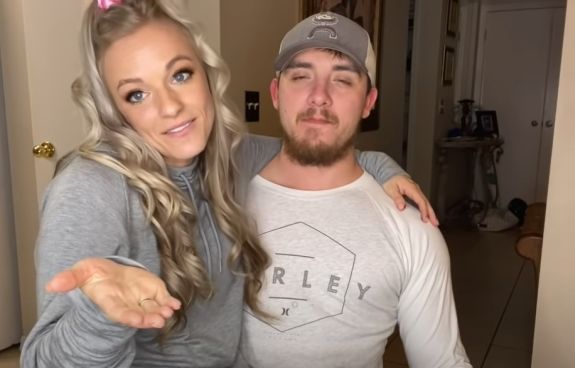 From getting done dirty by a graphic artist to getting money for renting out their MTV Crib, the stars of the 'Teen Mom' franchise (both past and present) have been keeping themselves busy lately!
In an effort to get you up-to-date on the latest Teen Mom OG and Teen Mom 2 news, The Ashley brings you the Teen Mom News Pile. Here are some of the major (and minor but interesting) 'Teen Mom'-related things that have happened over the last week or so…
First, we have to talk about this monstrosity…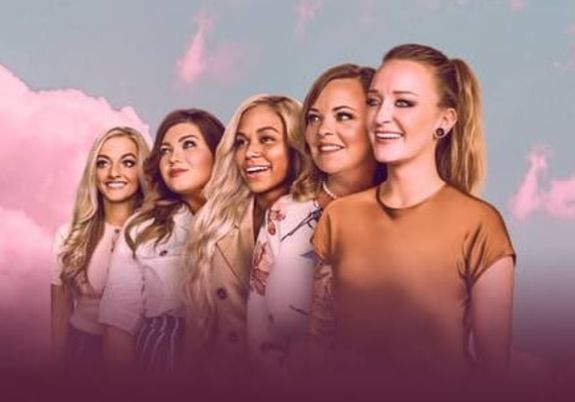 A new season of 'Teen Mom OG' will premiere later this month. (Dozens of people are anxiously awaiting it, I'm sure…) It's been literally years since MTV took a new cast photo of the girls all together, so they decided to put out a new photo of all five girls for the new season.
However, due to COVID-19, the 'Teen Mom' gals weren't able to go to the studio and take group shots so a graphic artist put together this.
W…T…F…
It looks like a fever dream you have after binge-watching 'Teen Mom' and eating too much cotton candy.
Now, The Ashley knows that, as someone who uses Microsoft Paint for her horrible website illustrations, she has little room to talk but…
We're gonna talk about this.
Pulling from old photos (and The Ashley knows this because she recognizes that outfit Amber is wearing), they edited the girls' pictures together to create this. Next, they added a hazy, animated look to the background (to make it look like they're floating in the sky above The World of Lisa Frank, apparently?)
Catelynn and Amber look great. Cheyenne looks like she just got a gallon of Botox injected into her entire head so that's she's permanently frozen in place.
And Maci…
Poor, poor Maci. Not only does it look like she is wearing a dirty shirt, but the graphic artist also gave her demon eyes. Those glazy peepers are straight from the depths of hell (which, of course for Maci would be any county that doesn't allow alcohol.)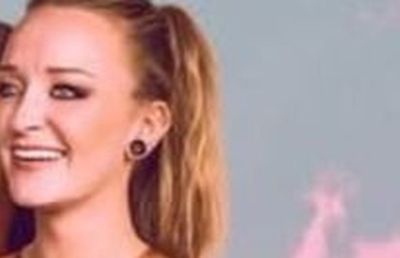 Finally, I'd like to know who the girl on the far left is. Whoever that's supposed to be–and don't tell me Mackenzie McKee because it looks nothing like her— must have been going pretty heavy handed with the JE Cosmetics Eyebrow Kit.
YIKES.
Mackenzie McKee is giving you a chance to rent her crib in Oklahoma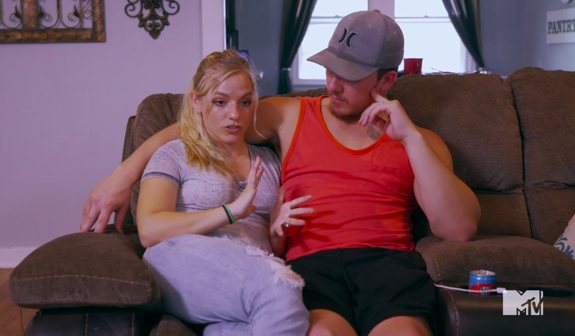 With Mackenzie McKee loading up her three kids and her rodeoin'/Billy Bob's loving husband Josh and relocating to Florida, the McKee's Oklahoma home, featured on 'Teen Mom OG,' is now free to rent on Airbnb for the low price of $80 a night.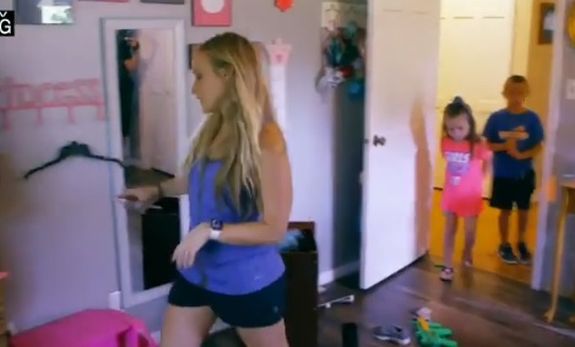 According to The Sun, Mackenzie took to TikTok to show off the "very hard" work Josh has put into remodeling the 4-bedroom, 3-bath home, which the couple purchased in 2018 for $156,000.
"Very nice remodeled home," the Airbnb listing reads. "This home has a left wing with its own room and bathroom. With a nice open kitchen and two living room spaces in between, the right side features 3 nice bedrooms with 2 bathrooms.
You can sit on the couch where Mackenzie and Josh had their heart-to-heart after he bopped a girl at Billy Bob's. You can sleep in the bed where countless makeups and breakups between Josh and Mackenzie happened. This is your chance to sleep in an authentic 'Teen Mom' crib!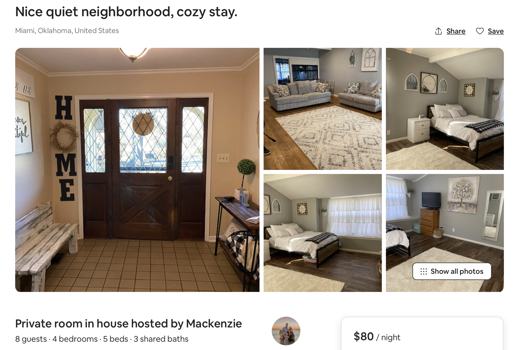 "You are welcome to get comfy and use the entire home," the listing continues. "2 living spaces, 4 bedrooms, 3 bathrooms, laundry room and kitchen. Only spaces that are off limits are hallways closets and detached garage."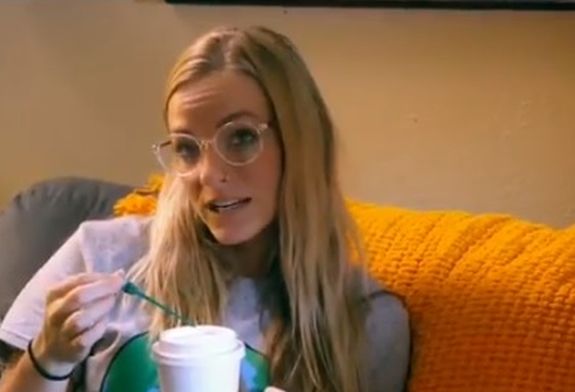 Mackenzie, who relocated to the small community of Lakewood Ranch in Sarasota, Florida last year, confirms in the post that she is located in another state, but has "a team of members right around the corner checking in on the house and to meet you with any needs."
In a "MTV Cribs"-style video posted to her YouTube channel, Mackenzie shows off all the work Josh did to improve the house. You can watch the video below!
Kail's baby daddy pleads the fifth on his podcast.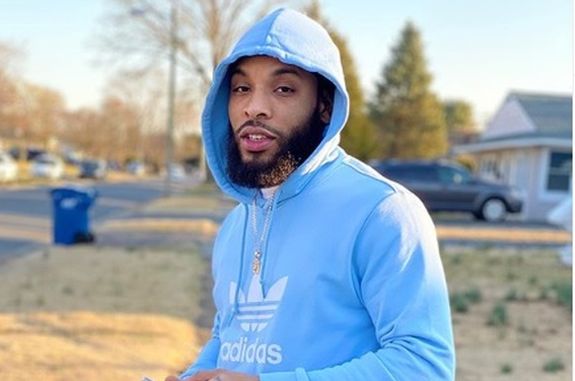 Kail Lowry's third baby daddy Chris Lopez is making a habit of spilling tea on his new podcast, P.T.S.D – Pressure Talks with Single Dads, but on his latest episode, the father of 3-year-old Lux and 5 month-old Creed is pleading the fifth.
According to The Sun, Chris asked his friend and co-host Bread this week if he is still in love with his ex, only for Bread to turn around and ask Chris the very same question. (We can assume Chris' toasty co-host is referring to Kail when he talks about Chris' ex.)
"I plead the fifth," Chris replied.
Chris told Bread he wouldn't reunite with his ex again, but went on to say he "can't answer that right now" and "it's iffy."
"To me, it would have to be later down the line," he explained. "It's too much … hurt … the hardest thing is leaving a relationship you didn't want to leave. … You lose trust."
While he has a hard time getting over people, Chris also has a way to handle the pain.
"I struggle with getting over people but what helps is I just don't check on them," he admitted.
The future of Chris and Kail's relationship might be "iffy" according to Chris, but Kail said recently on her Coffee Convos podcast that she isn't interested in reuniting with any of her baby daddies.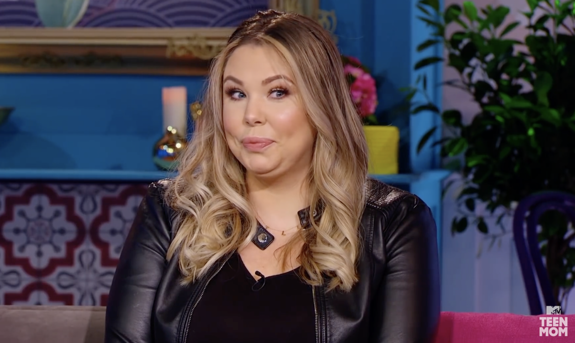 Just last week, Chris claimed on his podcast that different religious and spiritual beliefs have resulted in "conflict" between himself and Kail when it comes to co-parenting their two sons. (Kail has stated in the past that she is an atheist.)
Cheyenne Floyd says she didn't get knocked up by boyfriend Zack Davis.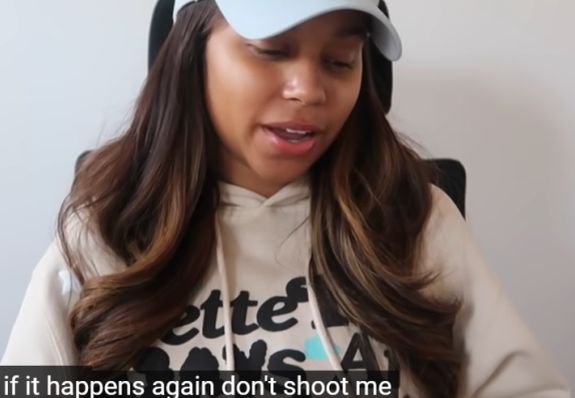 In a recent YouTube video posted to her channel, 'Teen Mom OG' star Cheyenne answered a bunch of fans' questions, including ones about her current pregnancy. (Cheyenne recently announced that she and her boyfriend Zack are expecting a baby boy, in case you missed it.)
Naturally, a lot of Chey's fans wanted to know about her pregnancy….particularly if it was planned or not. (Cheyenne's pregnancy with her daughter Ryder was definitely not planned, as she got knocked up by Cory Wharton when they weren't dating.)
Anyway, Chey insisted that this pregnancy was not an "Oopsie."
"Baby Davis was definitely planned," she said. "It was not a surprise to pretty much anyone. It was definitely not a surprise to Zack and I. Yes, we were trying for Baby No. 2."
Later in the video, Cheyenne stated that she doesn't want any more kids after this baby is born.
"I have a daughter and now I'm having a son," she said. "I have a boy and a girl and I feel like it's the best of both worlds. I am so good with cutting it off right now. He can tie it up, or whatever they call it. I'm good. I don't want any more."
However, right after that statement, Chey seemed to waver on that choice.
"I say that now but…if it happens again, don't shoot me!" she said. "But I'm really good with my little team I have right now."
Watch the full video below!
To catch up on more recent 'Teen Mom' news, click here!