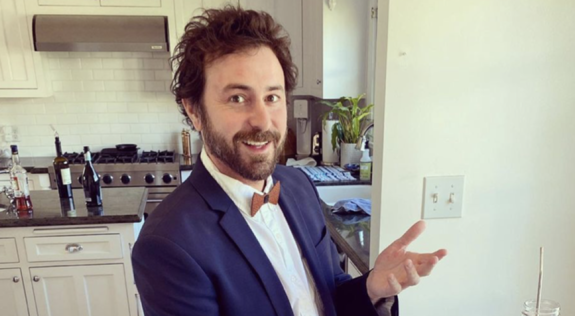 This past year has been stressful for commercial casting agent and former Vanderpump Rules cast member Beau Clark, with new wife Stassi Schroeder (who was fired by Bravo and many of her sponsorship deals in 2020), a new baby, and a job impacted by the pandemic, he shared in a interview on Katie Maloney's You're Gonna Love Me podcast.
Beau also discussed his worries about being able to provide for his family, given that him and Stassi are no longer getting paid to appear on 'Vanderpump Rules.'
"I have so much fear of the future," he said. "I have so much fear of if I'm going to be a good dad. I know I'm going to be a good dad, but how I'm going to take of my daughter, you know, what's going on, because work has been slow because of COVID because there's not many things that are being cast, so I'm stressing and I've broken down crying."
"I don't think I could ever take medicine to make myself feel better, but it's definitely been tough, it's definitely been tough," he added.
Beau and Stassi welcomed daughter Hartford Charlie Rose January 7, and have since turned to Patreon to launch a podcast about their experiences as new parents. As he explained to Katie, this new venture also provides the couple a chance to make some cash since they're both no longer appearing on 'Vanderpump Rules' following Stassi's firing last summer.
"We're not on a reality show anymore so we might as well just sell some fun stuff," he explained.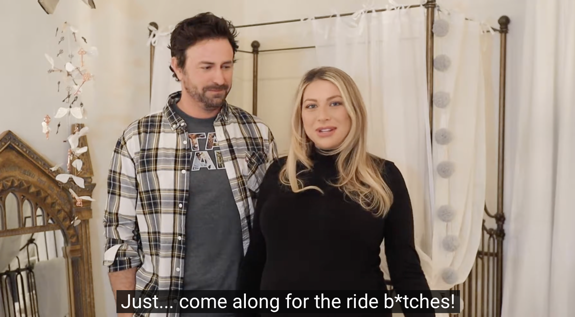 The subscriber-only podcast and blog, The Good The Bad The Baby, launched last month and follows Beau and Stassi's parenting journey.
"It's basically us talking about what we're going through, you know what I mean? he shared with Katie. "It's like, we have videos and photos that we're not doing on Instagram, it's mainly focused on that, but it's been fun because we're still figuring this s**t out, we're still trying to figure out how to be a mom, how to be a dad, how to be parents and everything."
Beau told Katie that he and Stassi have found a good rhythm together in their parenting.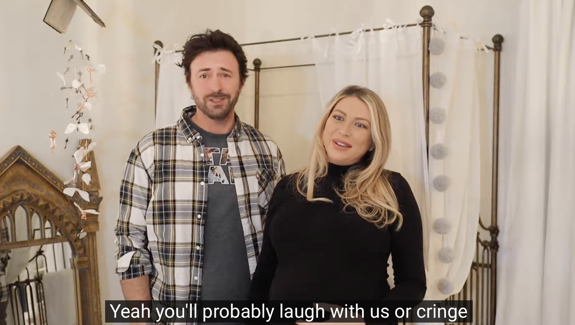 "Everything we do, it's like, we do it together, and we don't really have to say anything, we just know how to do it," he said. "But again, we've learned this from our doula because the hospital doesn't give you any f**king advice about what to do after you leave the hospital, it's like ridiculous. If we didn't have our doula to show us, I really wouldn't know what to do."
While Beau is happy to take guidance from his doula, he doesn't want to hear from anyone on social media about how they think he and Stassi should be taking care of their daughter, as he explained to Katie during a segment called, "The Rage Text of the Day."
"Frickin' mom-shamers who message me to tell my wife how to f**king, like, how to breastfeed and that s**t, awful, awful women," he said. "Remember I said I stopped reading the DMs? Then I get a little midnight cocktail and I'm like, 'I'll just look at it once, I got strength, I got a little liquid courage' and then I read that s**t and then it doesn't make me sad, it pisses me off and I'm like, 'Did you not see that commercial on the Golden Globes, did you not see that mom-shaming is f**king awful and disgusting and rude and how dare you.'"
During the interview, Beau, who was born Silvio Bardetti, also talked about why he and Stassi opted to have a small wedding last fall after their Italian wedding was postponed due to the COVID-19 pandemic.
"I just wanted to get married before because I always thought when you got married, it would be, on the birth certificate it shows the baby's names to a married couple, I didn't realize that you have to put your like birth name and your natural name," he said. "But also, I wanted to just do old-school so when she's born, she's actually born to parents, to like a married family, and that was just like a thing that I wanted, so that's why I wanted to do just a quick little thing in your backyard. We're still going to have the wedding in Italy, but we just don't know when."
RELATED STORY: Former 'Vanderpump Rules' Stars Jax Taylor & Brittany Cartwright Welcome Their First Child
(Photos: Instagram; YouTube)