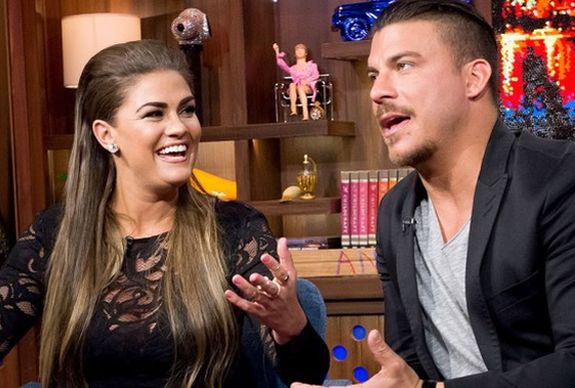 Jax Taylor may not be the Number One Guy in the Group anymore.
The former Vanderpump Rules star— along with his wife Brittany Cartwright— welcomed a baby boy on Monday, April 12. Jax and Brittany announced their son's birth on Instagram, letting their fans know that they have named the baby Cruz Michael.
Baby Cruz was born at 1:51 p.m. at Cedars-Sinai Hospital in Los Angeles.
"Yesterday, April 12th at 1:51 p.m., our lives changed forever in the absolute best way possible," Brittany captioned a family photo. "Our beautiful son Cruz Michael Cauchi was born and we have never been more in love.
"He is the most precious gift and I am so blessed to be his Mommy. We are soooooo so happy, he is a dream come true!! – Both Mommy & Baby are doing great!"
View this post on Instagram
"I've never in my life thought it was going to be like this.. it's 10000 times better. Dad mode just kicks in," Jax captioned the photo on Instagram. "I don't think I have ever been as happy as I am right now, everything else in life seems so insignificant now. I am crying just writing this message. I have the most beautiful son a man could ask for, he's an absolute blessing from God."
Jax— who recently stated on a podcast that he would have probably divorced Brittany if it hadn't been for his daily habit of smoking weed–told his fans that seeing Britt give birth made him love her even more.
View this post on Instagram
"I just want to say how absolutely amazing my wife has been through this whole process, it has not been an easy pregnancy for her but she did an absolute amazing job all the way till the end," he wrote. "I have always been in awwh of Brittany but I fell in love with her all over again. She is our families rock. We are so in love."
Jax and Brittany's baby is the latest to be born in a 'Vanderpump Rules' baby boom. Their former co-star Stassi Schroeder and her husband Beau Clark welcomed a daughter, Hartford, in January. In March, Lala Kent gave birth to daughter Ocean, her first child with fiance Randall Emmett.
Now that Brittany has had her baby, the next one in the 'Vanderpump Rules' birthing stirrups is Scheana Shay, who is due to give birth to a baby girl later this month.
The 'VP' Crew left plenty of well wishes on Brittany and Jax's posts.
"Woooohooooo!!!! I can't wait to meet him!" Beau wrote. "Also ordering Pee Pee Tents for my place for Dads Night!"
"Baby Cruz!!!!!!!! We love him already!!" Stassi commented.
Kristen Doute reposted the photo of Jax, Brittany and Cruz and added her own caption.
"I have no words for how much my heart is exploding!" she wrote. "Congratulations & I love you both so much. @brittany you are a queen. I'm so incredibly proud of you for staying so strong during your pregnancy and labor. @mrjaxtaylor welcome to papa-hood!! I can't wait to meet my little nephew Cruz and see that mane in person! he truly is the # 1 guy in this group!" Kristen Doute wrote.
As The Ashley previously reported, Jax and Brittany will no longer appear on 'Vanderpump Rules.' When the couple announced their departure from the show in December, they made it sound like they were leaving because they wanted to focus on their growing family.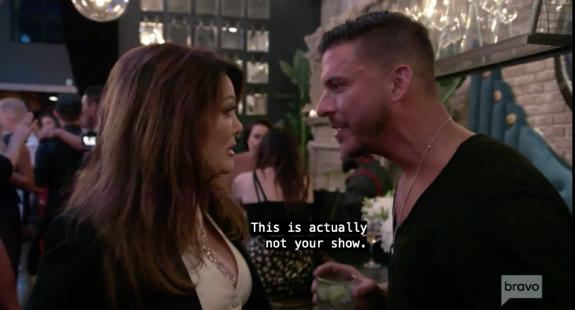 Eventually, though, Jax basically confirmed that— as many fans had suspected— he was actually fired from the show. (Most suspected that the axing was due to Jax's past statements about race and sexuality.)
Earlier this month, Jax said on Instagram Live that he agreed with Bravo's decision to fire him.
"The show made a good decision," Jax said. "I stand with them 100 percent. I love everybody that was on it. I had a great run. Not too many guys can last nine years on a reality show."
RELATED STORY: Former 'Vanderpump Rules' Star Jax Taylor Blames His Reported $1.2 Million in Unpaid Taxes on "Bad Bookkeeper"
(Photos: Bravo, Instagram)