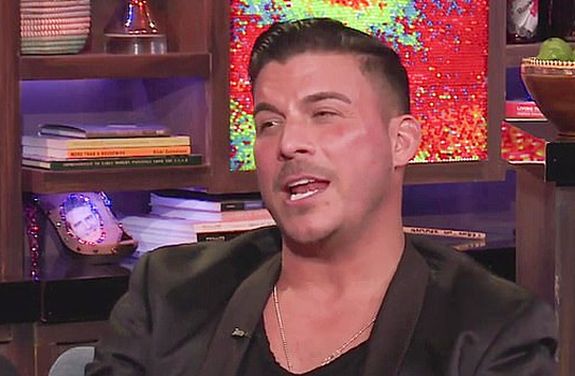 Well, the moment we've all been waiting for has finally arrived: Jax Taylor is giving out marriage advice.
On Thursday's episode of the Daddy Issues podcast, the former Vanderpump Rules star revealed to hosts Joe Buck and Oliver Hudson his secret to getting through the work day and keeping his marriage to Brittany Cartwright intact is smoking weed.
"I probably wouldn't be with my wife right now if it wasn't for weed," Jax proclaimed during the interview.
Jax told inquiring minds that waking up with a good cup of coffee and "a couple hits of a joint" helps him get through the day since becoming "a new dad." (No, Brittany did not secretly give birth to The Spawn of Jason Cauchi this week, we can only assume Jax has worn that "Dad" hat so many times that he's finally convinced himself that his son is already here.)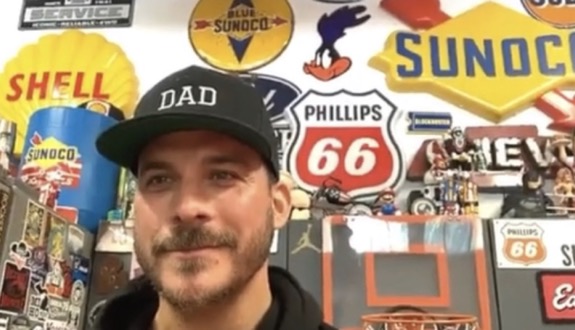 "Guys, listen, I'm a new dad," Jax said. "I'm getting up early. I'm up at like five or six. I get up at like five or six every day cause I go to bed kind of early. So I get up [at] five or six. But I need that first cup of coffee and just a couple hits of a joint in the morning just to make my day … ."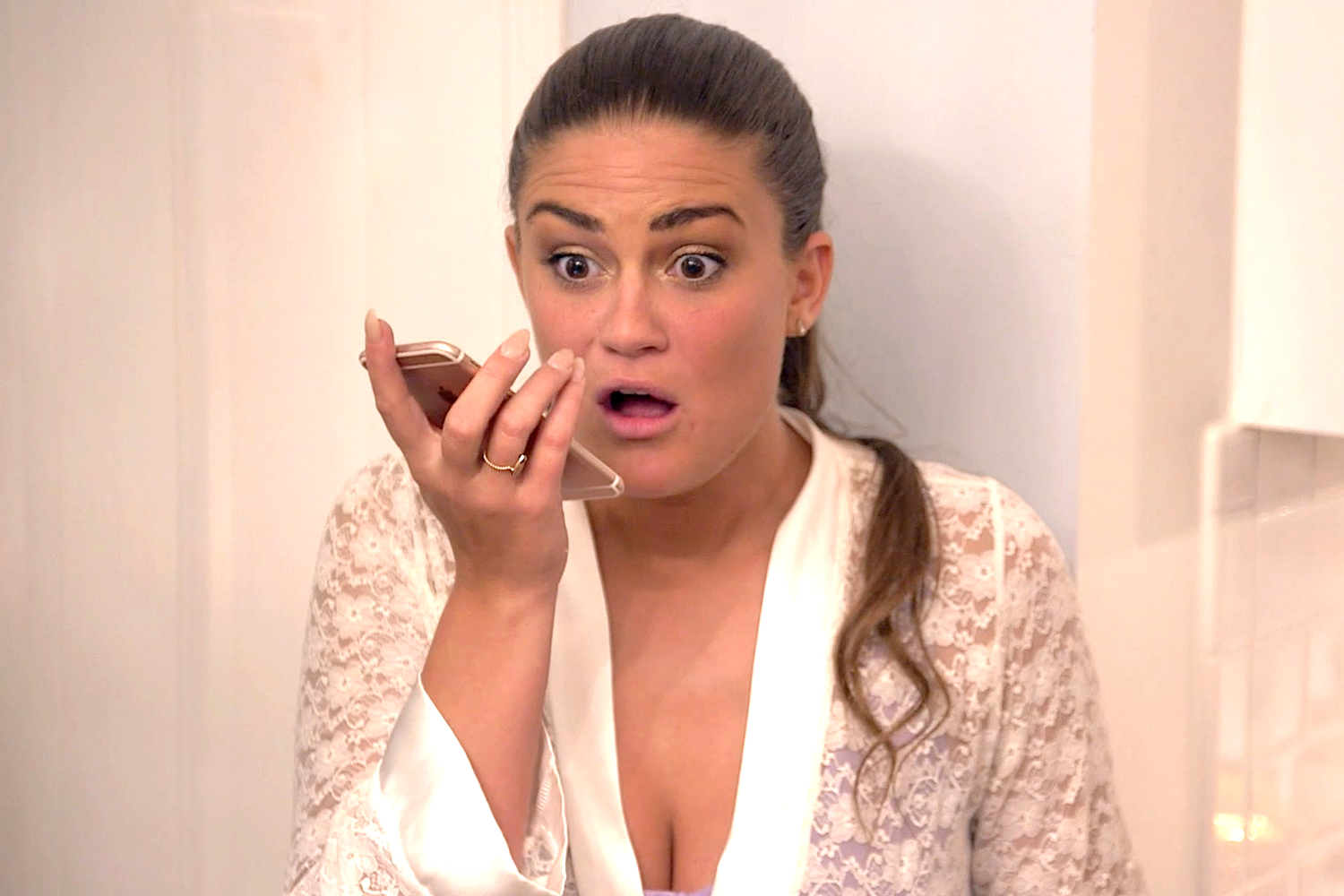 Jax claims, according to The Sun, the coffee/weed combo helps level him out, noting that he doesn't drink alcohol anymore or "do anything else" other than the occasional joint before bed and the morning routine mentioned above. Jax said he started partaking in this about three years ago after his father passed away and soon found that it helped a lot more than his anxiety.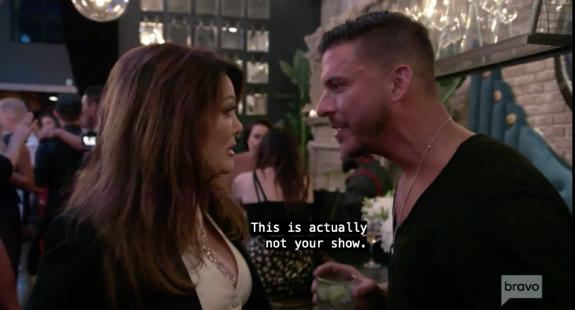 " … it helped with my marriage, with my friends," he said. "I'm just a calmer person. I don't let things bother me. I have a very short fuse – very, very short fuse, like my father …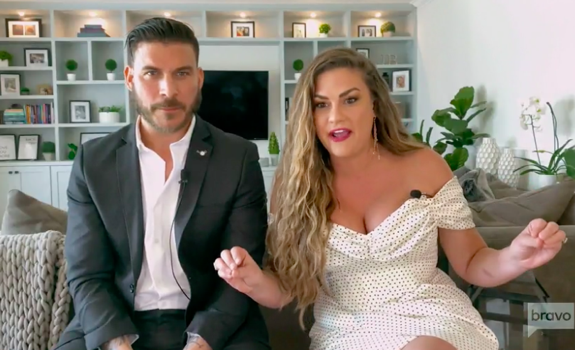 While you'd think a blunt (no pun intended) comment such as that one would come with some clarification or maybe even an apology, seeing as how Jax's wife not only has to deal with his man-child antics on the reg, but is also nearly 40 weeks pregnant with a baby that he literally can't stop talking about…but, no.
This is Jax we're talking about – he doesn't have a job, a clue, any common sense any shame.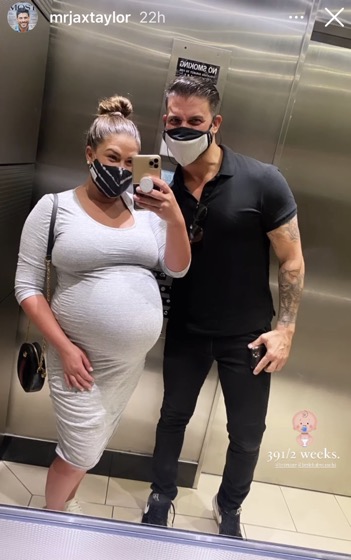 Instead, Jax went on to talk about the great sleep he gets with edibles – something very important now that he's ALMOST taking care of a real, live baby.
" … In my heyday, in my Hollywood fun days, I would take [edibles] during the day, but now being a father, I need my sleep," Jax said. "I take it before bed, and I don't wake up until six in the morning. And when I wake up at six, I'm like gung-ho ready to go … ."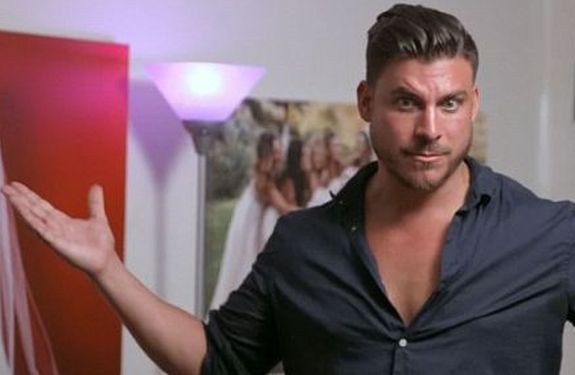 Last week, it was reported that Jax owes more than $1.2 million in unpaid taxes – a "bad tax situation" that the 41-year-old has since blamed on "a bad bookkeeper," assuring fans, "I'm fixing it. It's not a big deal."
Jax also admitted recently that Bravo was wise to fire him from 'Vanderpump Rules' back in December, despite both he and Brittany claiming at the time that they decided to leave the show on their own.
"The show made a good decision," he said last week on Instagram Live. "I stand with them 100 percent. I love everybody that was on it. I had a great run. Not too many guys can last nine years on a reality show. It's not fair to the show because I don't put any effort in anymore. I'm not interested in that lifestyle."
RELATED STORY: Former 'Vanderpump Rules' Star Jax Taylor Blames His Reported $1.2 Million in Unpaid Taxes on "Bad Bookkeeper"; Says Bravo "Made a Good Decision" By Letting Him Go
(Photos: Bravo; Instagram)