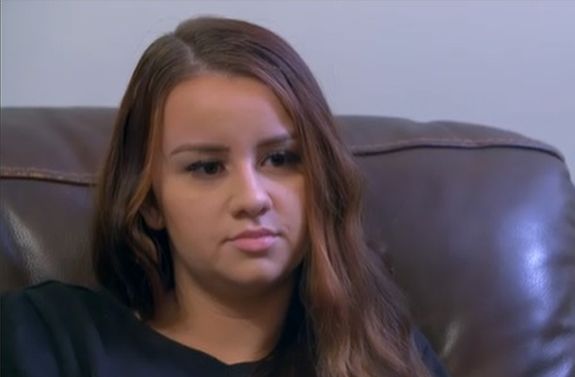 Kayla Sessler is revealing an embarrassing secret about her relationship with boyfriend/baby daddy Luke Davis III.
In a new clip of Tuesday's episode of Teen Mom: Young & Pregnant, Kayla doesn't hold back when she explains to Luke's mother, Noopie, why she is struggling in her relationship with Luke, with whom she shares daughter Ariah. She breaks the news to Noopie that her son is not only slacking on his parenting duties, but has also slept with at least one other woman during their relationship.
Fans saw Kayla and Luke struggle with their issues on the previous episode, with Kayla even wondering aloud if her relationship with Luke is "toxic." However, in her conversation with Noopie, Kayla reveals that things between her and Luke are worse than anyone thought.
The conversation (which was filmed around December 2020, judging by the decorations in Noopie's house), starts off with Kayla telling Noopie that Luke was "never really there helping me with Ariah.
"He would go to the bars, not get home until 3 in the morning," Kayla says. "I just had a baby and he wasn't really wanting to help."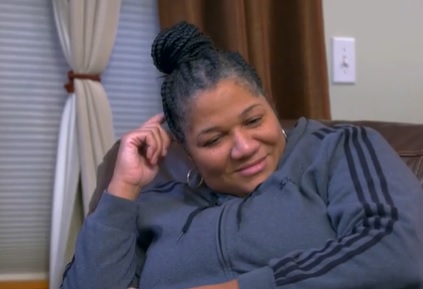 Noopie does not look happy to hear about her son's late-night hijinks, but things are about to get worse.
"In the past, Luke's just not very faithful," Kayla reveals.
Noopie, hoping that Kayla is overreacting, asks Kayla to be specific as to how Luke isn't faithful, and Kayla reveals that he's been shaking sheets with random bar hoes.
"Like the worst you can do…that kind of faithful," Kayla tells an increasingly angry Noopie.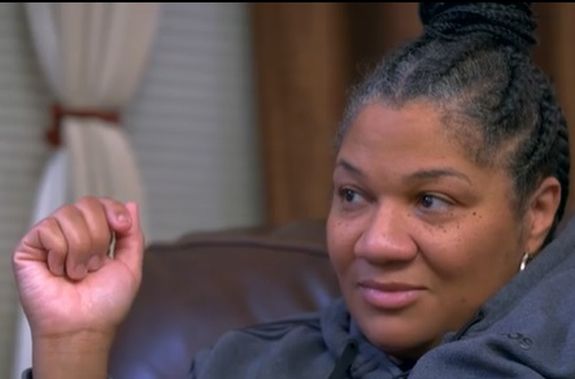 Kayla then tells the cameras in a confessional the details of Luke's hoe-humpings— which apparently happened while Kayla was pregnant with Ariah.
"When I was a month or two pregnant with Ariah, Luke had went out to the bar with a friend," she explains, adding that Luke hadn't come home by 4 in the morning.
"I started blowing up his phone and he wasn't answering. He didn't call me back until 5 a.m.," Kayla said.
Kayla said Luke explained that he had been getting HIGH! HIGH! at his friend's house after the bar and that he had fallen asleep.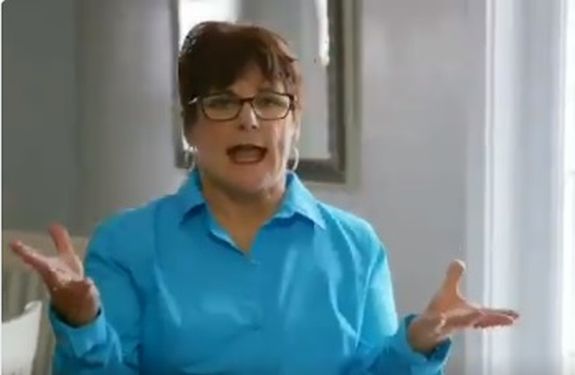 "I just kind of let it go but then a few days later I went onto his Instagram and the girl had messaged him about them sleeping together," Kayla revealed. "I was super-upset, super-mad but then I kind of just, like, blocked my feelings out.
"To me, it's just very embarrassing," she continued. "I got pregnant twice and I got cheated on twice and it's humiliating."
Noopie was surprisingly supportive to Kayla (and obviously very angry at Luke.)
"That's sad news to hear," Noopie said. "He's not raised that way."
Kayla tells Noopie that she's not sure she'll ever be able to forgive Luke for bumping uglies with the bar fly.
"I don't know if that's something we can get past," she adds.
Kayla and Luke have apparently been able to work out their differences, as Kayla confirmed on Instagram Live in September (while she, Luke and the other 'Young and Pregnant' girls were in California filming for the upcoming 'Teen Mom' spinoff) that she and Luke are still together. They were in California again last month, filming segments for the Teen Mom OG Reunion.
Luke seems to be anticipating getting a lot of hate after the episode airs, because on Tuesday, he posted a tweet to his Instagram Stories that talks about righting past wrongs.
"Just because you did something wrong in the past doesn't mean you can't advocate against it now," the tweet reads. "It doesn't make you a hypocrite. You grow. Don't let people use your past to invalidate your current mindset. GROWTH. A concept. Embrace it."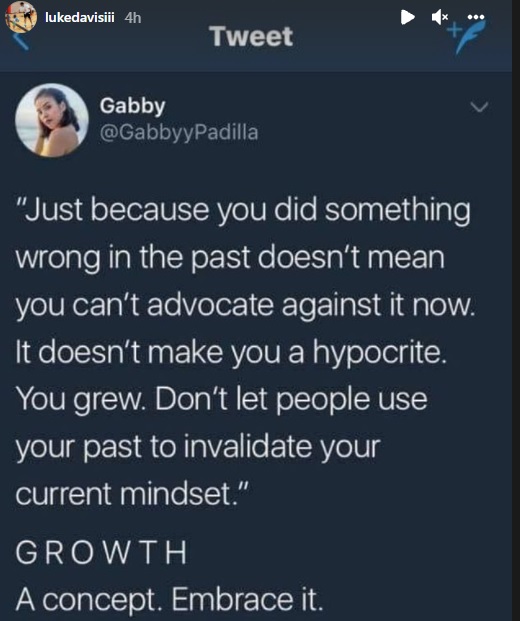 You can watch the preview of the scene below. The episode airs Tuesday on MTV.
RELATED STORY: See All the Photos From the 'Teen Mom OG' Season 9B Reunion Taping; Plus Find Out Why the 'Young & Pregnant' Girls Were There (Exclusive Details!)