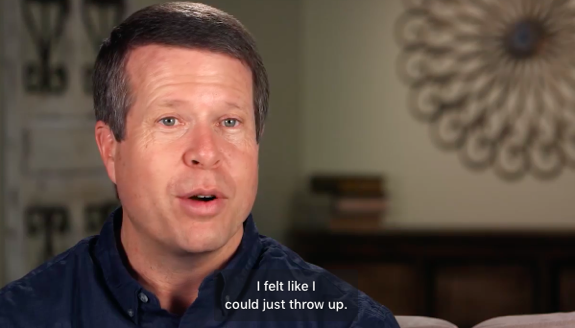 Jim Bob Duggar's oldest son Josh was just convicted of possessing and receiving child sex abuse materials and is going to federal prison, and his oldest daughter Jana was recently charged with a crime against a child, but apparently that's no reason for the former TLC (and aspiring state senator) to pull out of the election he's currently in!
On Saturday, the 19 Kids & Counting star was wickedly trolled and brutally slammed in the comment section of a new post he made to his "Jim Bob Duggar for Arkansas" campaign Facebook page. As The Ashley previously reported, Jim Bob announced in October (one month before Josh's trial began) that he is running for Arkansas State Senator for District 7 (which includes towns in eastern Washington County, including the Duggars' hometown of Springdale).
In his new statement, Jim Bob mentions Josh's conviction…but then turns the message into a request for votes.
It did not go over well…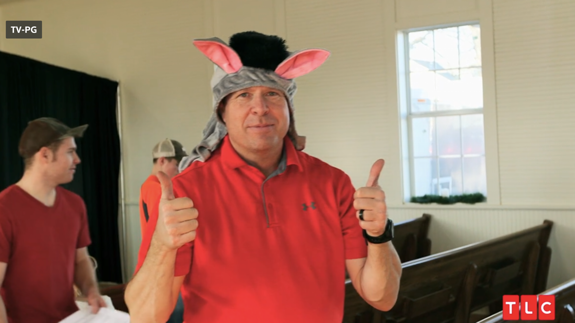 "As a father, I am heartbroken over the entire situation regarding my son, all who have been affected by it in any way, and those who have been harmed through CSAM [Child Sex Abuse Materials]," Jim Bob wrote. "As an American, I respect our legal system and am thankful for those who serve in it.
"As a Christian, I put all of my trust in Christ in both the joyful and difficult moments of life. As your state senator, I promise to remain an unwavering conservative voice representing our great community in Little Rock. Thank you for your prayers and support."
While Jim Bob's statement got a lot of comments, very few of them were supportive. In fact, many people chided the father of 19 for continuing to run in an election while his son was on trial for such horrid crimes.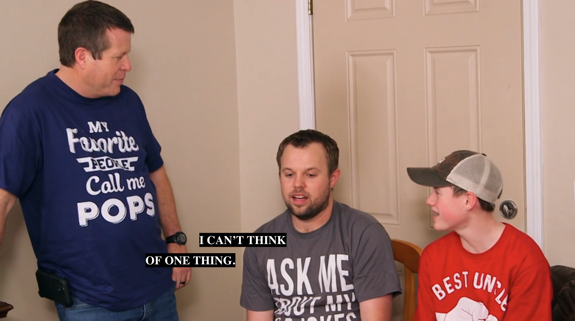 Others pointed out that they feel Jim Bob lied on the witness stand in November when he was asked to discuss Josh's teenage molestations of his sisters and another young girl. (Jim Bob stated that he couldn't remember many details. However, the judge even called out Jim Bob for his "not credible" testimony and the fact that he suddenly had a "selective lapse in memory.")
Others slammed Jim Bob for failing to protect his daughters from Josh.
"You are complicit and deserve to be charged as well," one person wrote.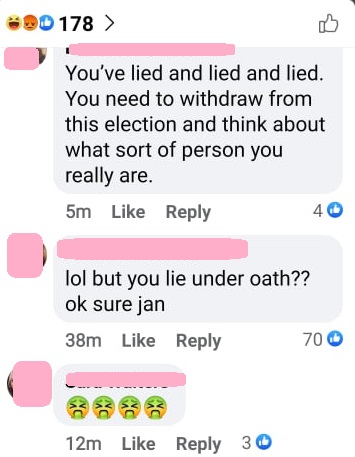 "You've lied and lied and lied," another person commented. "You need to withdraw from this election and think about what sort of person you really are."
One person deliciously poked fun at Jim Bob's frequent breeding with his wife Michelle.
"I know it's a foreign concept to you, but just 'pull out' of this campaign," she wrote.
It appears that someone was working diligently to delete the negative comments as they were posted, but The Ashley managed to get a few screenshots of some of the funniest ones before they were deleted.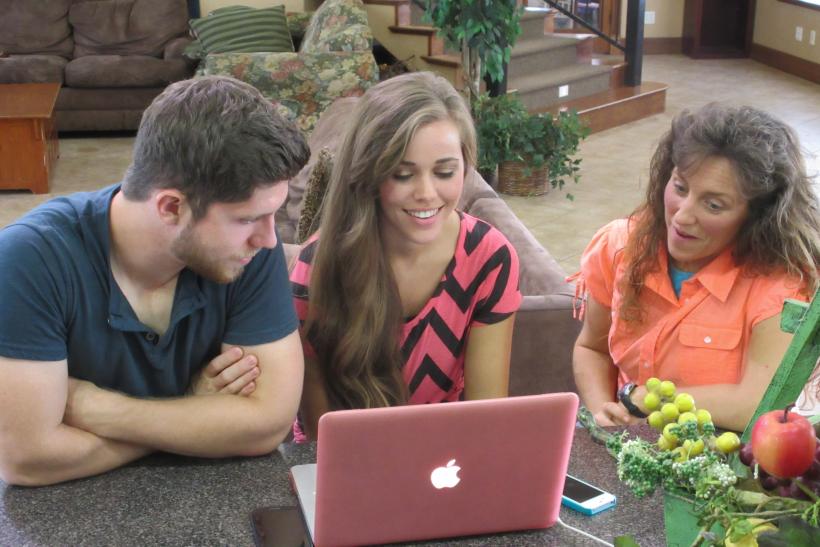 Back in October, Jim Bob received plenty of criticism for choosing to run for election at the same time that his son would be on trial for crimes against children.
This is not the first time Jimmy B has dipped his toupee toe into politics. He previously served as a Republican member of the Arkansas House of Representatives from 1999-2003. In 2002, he ran for the U.S. Senate but lost. He lost again in 2006, when he sought the Republican nomination for the District 35 seat in the Arkansas State Senate.
Other members of the Duggar family have also entered politics. Before he became a convict, Josh was a former Executive Director of FRC Action for the Family Research Council. (He resigned from the "family values" organization in 2015 after his molestation scandal was exposed and it was discovered that he had cheated on his wife, Anna.)
In November 2020, Jim Bob's son, Jed Duggar, was defeated in his bid to become the Arkansas State Representative for District 89 in Springdale.
The Ashley— who was recently in Arkansas covering Josh's trial— was bombarded with Jim Bob's political signs and billboards as she drove around the Springdale, Arkansas, area. Jim Bob has made it clear that he intends to finish— and win— the race for state senator.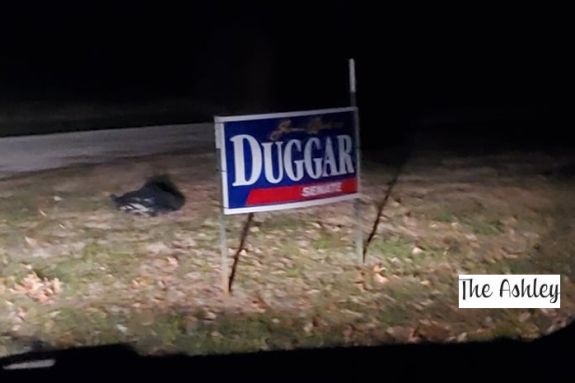 A few days ago, Jim Bob encouraged voters to get out and vote…for him.
"I am not a politician, I am a businessman, husband, father, grandfather, and follower of Jesus Christ," he wrote on his political Facebook page. "We need people in office who cannot be bought! I have never wavered or changed, and adversity has only strengthened my resolve. I am devoted to doing my part for Northwest Arkansas, and making a difference for our children and grandchildren. I'll be a strong conservative voice for a better future! Vote on Tuesday, December 14th and early voting started December 7th!"
RELATED STORY: Jana Duggar Charged for Endangering Welfare of a Minor, One Day After Brother Josh Is Convicted
(Photos: TLC; Facebook)