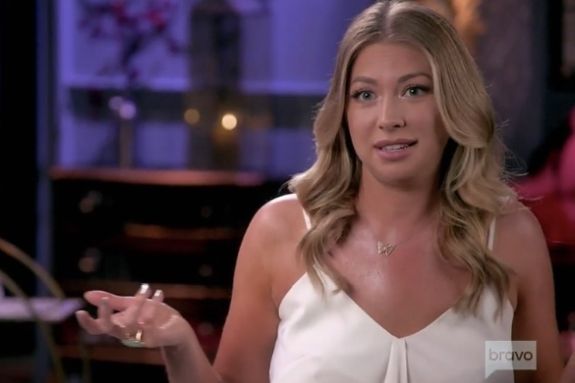 Stassi Schroeder has written a new book, Off With My Head, looking back at 2020–– the year she says she hit "rock bottom" after being fired from Vanderpump Rules. While Stassi got plenty of applause from her former 'VPR' castmates, not everyone was happy to see her book anouncement. In the comment section of her announcement, many fans accused Stassi of trying to profit off her past racism and turn her "cancellation" into a money-making venture for herself.
As 'VPR' fans may remember, Stassi (along with 'VPR' OG Kristen Doute) received the Bravo boot back in June 2020 for racist actions against former 'VPR' cast member Faith Stowers. Their firings came one week after Faith blasted them both in an online interview with Floribama Shore star Candace Rice, recounting her experience as the only Black cast member on 'VPR' and the mistreatment Stassi and Kristen subjected her to– most notably in 2018 when they allegedly called the police on her and tried to have her arrested for crimes she did not commit.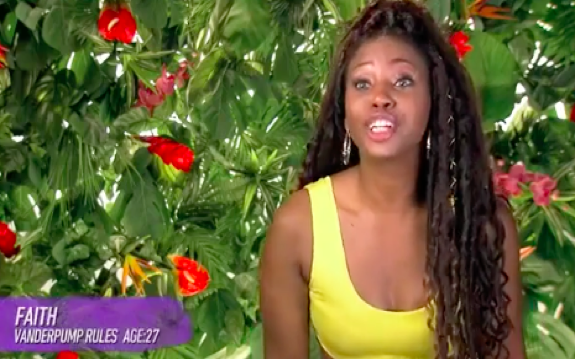 Around the time of Faith's 2020 interview, racist comments made by Stassi over the years on her now-canceled Straight Up With Stassi podcast also came under fire, resulting in many sponsors ending relationships with her. The backlash ultimately led to Stassi being dropped by her agency, United Talent Agency (UTA), as well as her publicist. Finally, she was let go from 'Vanderpump Rules.'
This week, Stassi shared her upcoming book, Off With My Head: The Definitive Basic Bitch Handbook to Surviving Rock Bottom, promising fans a recount of the big mistakes she made in the past, as well as the reflecting and learning that followed.
"It's no secret I've made some big mistakes and have been called out for them, but I've also done a lot of reflecting and learning…and writing
"… By writing this book, I hope to shed some light on what happened with me, but my real hope is that my stories can help someone else find their way out of their own worst times…and maybe laugh at my expense along the way," she said of her latest project.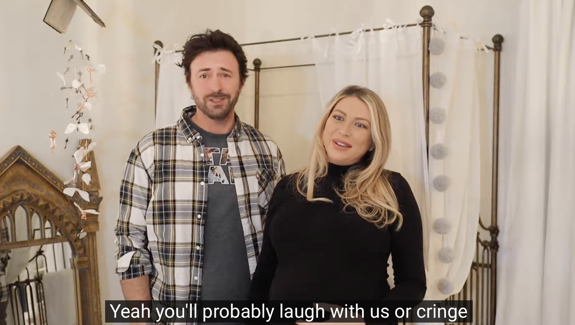 As mentioned on the book publisher's website, Stassi had recently gotten engaged to Beau Clark and was about to announce that she was expecting her first child when she was fired.
"The year 2020 was going to be the best year of Stassi's life. Besides getting engaged and feeling like she was on top of the world career-wise, she bought her first house and was planning her dream Italian wedding. The future showed so much freaking promise—until it all went to hell," the book's description reads. "Stassi may not be perfect—she may have made some (major) mistakes—but she does feel like she has some insight (and plenty of hilarious tales) about getting knocked up, called out, and learning from what went wrong."
Weeks after her firing, Stassi announced she and Beau were expecting their first child together. The couple, whose proposal was featured on an episode of 'VPR', tied the knot in a small ceremony in September 2020 before welcoming daughter Hartford Charlie Rose on January 7, 202. In March of last year, the new parents launched a new podcast, The Good The Bad The Baby, available on Patreon.
Stassi's big announcement was met with many supportive comments from her former 'VPR' co-stars, including Katie Maloney, Tom Schwartz, Brittany Cartwright and Kristen.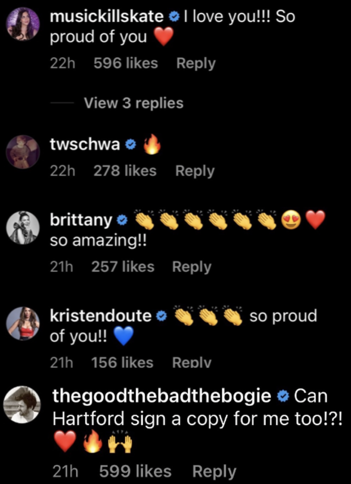 While there were many fans congratulating the former SURver on the news of her second book, plenty of others found the project distasteful and accused Stassi of not having a true understanding of what "rock bottom is."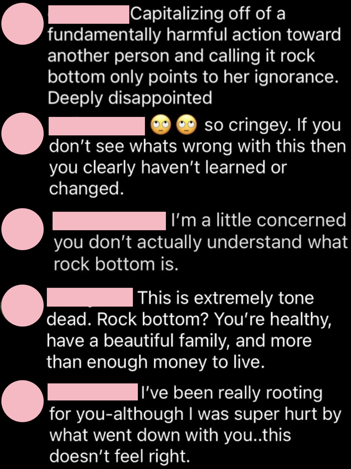 " … Rock bottom? You're healthy, have a beautiful family, and more than enough money to live," one person wrote.
"I've been really rooting for you- although I was super hurt by what went down with you..this doesn't feel right," another commented.
"Your ability to profit off of your cancellation for acts of racism is astounding!" someone else wrote.
"Capitalizing on this only further exploits the [people of color] that you hurt in the first place. This is so lame," another wrote.
Off With My Head is available now for pre-order. It will be released on April 26.
RELATED STORY: Returning an Engagement Ring & Reeling Over Randall: Bravo Releases Sneak Peek of 'Vanderpump Rules' Season 9 Reunion
(Photos: Bravo; Instagram)