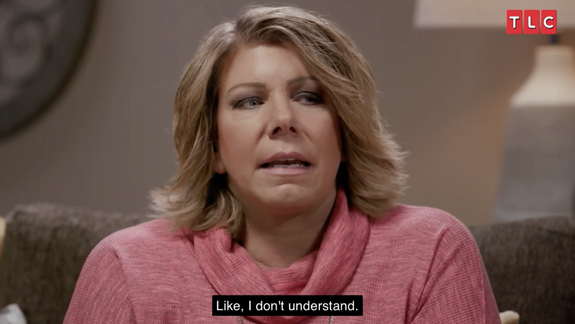 As Season 16 of Sister Wives comes to an end, Kody Brown is once again revealing his feelings–- or lack thereof–- for his first wife Meri, claiming he will offer her his friendship, a home on the family's land Coyote Pass, and literally nothing more.
In People's exclusive sneak peek of Sunday's episode, Kody and each of his four wives–– current and former–– are seen sitting down one-on-one with host Sukanya Krishnan. When Kody takes his turn in the hot seat, he acknowledges Meri's desire to have a romantic relationship, but says it is out of the question for now…and forever in the future.
"There's a point where intimacy is just damage," he says. "It's misleading. To have intimacy in a relationship where there is no real safety. … I'm not going there.
" … but I'm never going to feel safe in an intimate place," he adds, admitting he has been hurt by Meri to the point that it cannot be fixed.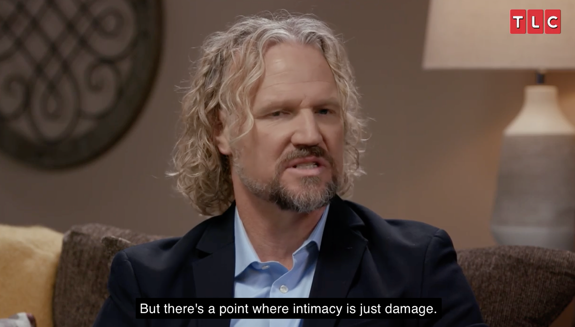 Kody goes on to say he doesn't feel safe with Meri and "never will again," but will "be her friend," do what he can to protect her, and will build her a house on the family's Coyote Pass property.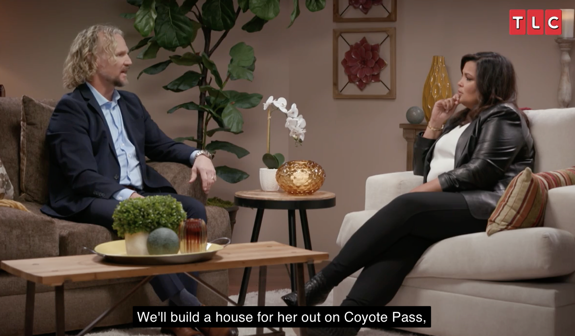 Kody claims Meri's 2015 catfishing incident was not what caused their issues, though it "woke me up out of the daze, I guess."
In another clip from the one-on-one, Kody claimed there "was a hardness in our marriage that was so difficult and so antagonistic" that he didn't know why he and Meri were still married. After some time and "a lot of counseling," Kody said he came to realize the two of them would never again have the relationship they once did. When asked why he didn't leave Meri at that point, Kody said it wasn't an option.
"It's a double standard," he said. "They can leave whenever they want, I can't."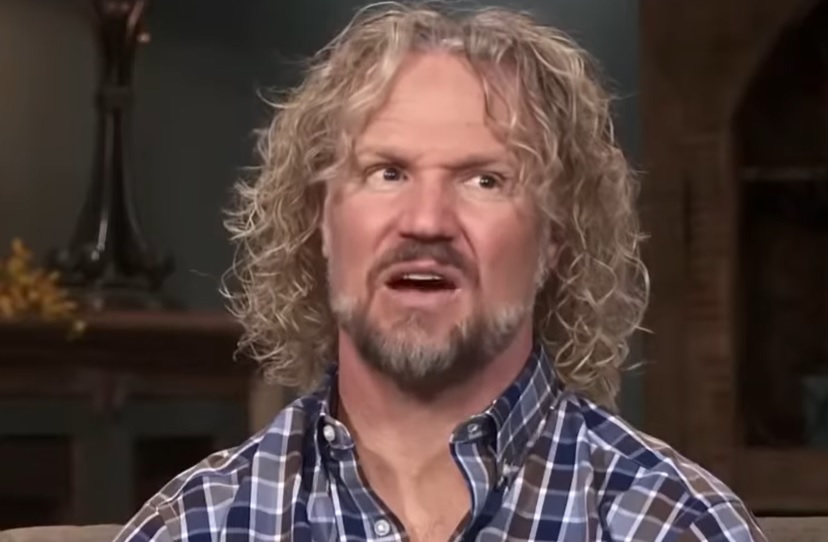 Kody denies having left or abandoned Meri–- or any of his wives–- emotionally, claiming any such allegations to be "offensive." Despite claiming he and Meri had many issues prior to the catfishing, Kody seems to blame the incident for his dismissive and cold treatment towards Meri.
" … When Meri had an affair, she was leaving my a**," he says in one of the clips. "She was like, 'I'm done with this, I'm done with you, I'm done.' She made it clear to everybody that she was getting out of there. She was done with us. She can't admit it now, 'cause we rallied and circled the wagons as a family to protect her when she realized that she'd been duped. … She was leaving me for a better, richer man."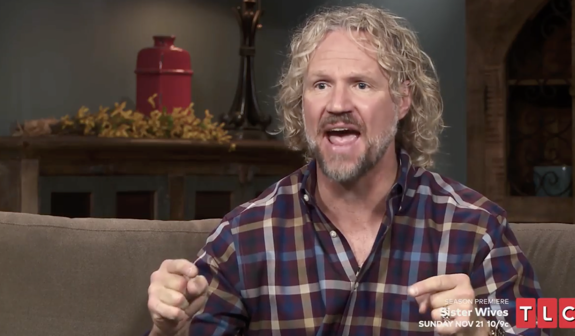 Kody accused Meri of seeing herself "as a victim" who did nothing wrong.
"She would've never even been the victim if she wouldn't have done something wrong," he added.
(As 'Sister Wives' fans know, Meri began talking online to a person she believed to be a man, and had an emotional relationship with that person. The person turned out to be a woman who was catfishing Meri.)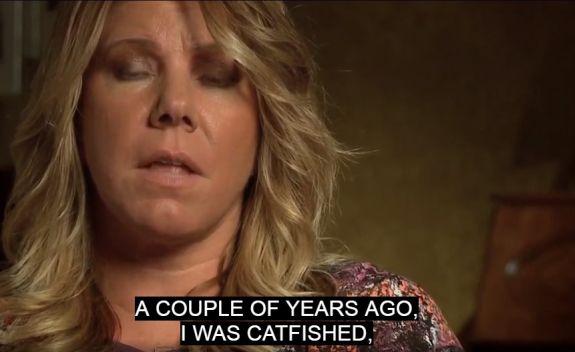 Meri says she feels as though she and Kody had a clear conversation following the catfish scandal but like Kody, she denies the incident being the "defining moment" in the fracturing of their marriage.
Kody admitted that he doesn't feel like Meri's relationship with him would be satisfying for her. (Meri has said that, in addition to her "friendship" with Kody, she also feels connected to Robyn and the family's kids, which contributes to her decision to stay.)
Still, Kody seems surprised Meri is staying in a loveless marriage just to remain in the family.
"I don't think that's enough for anybody, but everybody makes their choices," he said.
During Meri's segment, she is also asked about her fractured marriage, revealing she does not understand why people continue to question her decision to stay.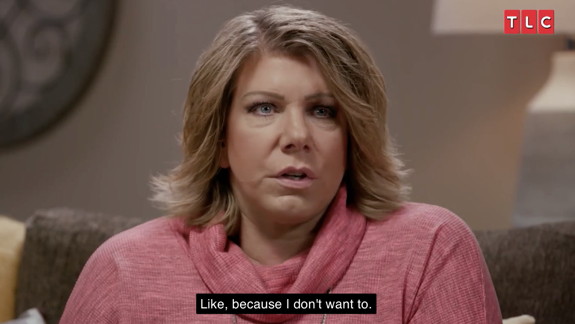 " … I don't want to [leave], like, I don't want to," Meri says in the clip. "It doesn't make sense to me when people ask me that all the time."
Sukanya tells Meri she is asking the question because viewers saw Kody's third wife, Christine, finally reach her breaking point this season, while Meri chooses to remain "fully committed to Kody" in a marriage that has not had any intimacy for more than a decade.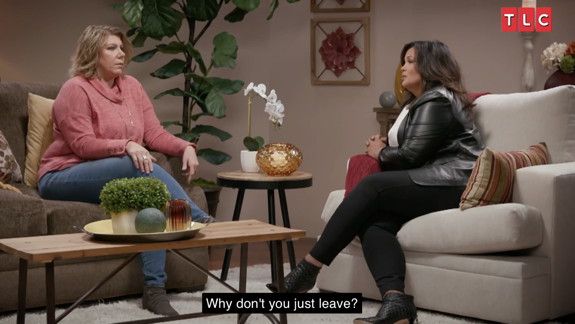 "The only thing I can say is, between Christine and I, we just, like, I don't know what's in her head," Meri replies. "I don't know what she's thinking. All I can say is we're two different people, and we have two different sets of values … I don't know. We're just two different people."
As for Christine, she also seems confused by Meri's decision to stay.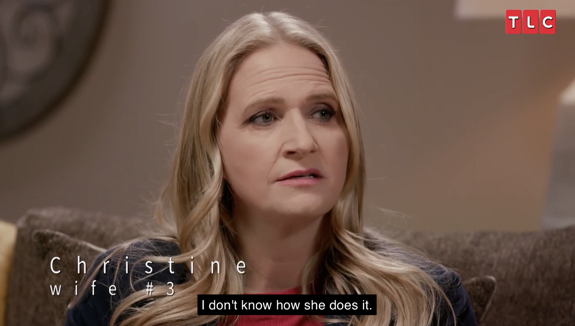 "I don't know how she does it," Christine says in the clip from Sunday's episode. "I think we just both have … I don't know. I guess she's more fine with it than I am."
The one-on-one episode of 'Sister Wives' airs Sunday, January 30 on TLC.
RELATED STORY: 'Sister Wives' Finale Preview: Robyn Brown Accuses Christine Brown of "Giving Up" On Her Marriage to Kody: "You Haven't Actually Tried!"
(Photos: TLC)