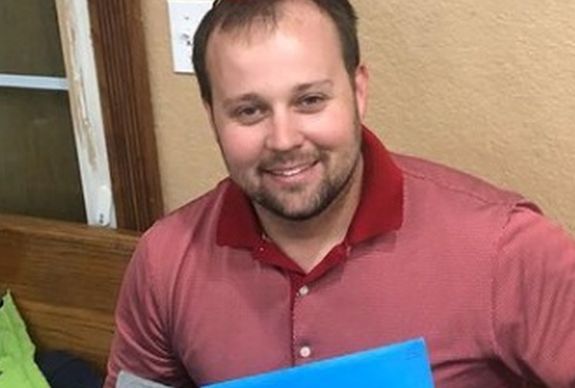 Josh Duggar is about to learn his fate.
The U.S. District Court announced on Tuesday that the disgraced 19 Kids & Counting star—who was found guilty of receiving and possessing child sex abuse materials (CSAM) in December— will be sentenced for his crimes on April 5 at 9:30 a.m.
The sentencing hearing will take place in the same courtroom where Josh's trial was held back in November/December.
The pre-sentencing investigation report–which was filed as a sealed document on February 11– has a "Victim Impact Statement" attached. It is unknown if this statement was given by a victim in some of the CSAM Josh was downloading, or someone he victimized previously. It has been sealed so that only the court and attorneys have access to it.
Legal analyst and attorney Emily D. Baker provided some more insight into the Victim Impact Statement that was filed.
"The Victim Impact Statement would be a victim and can be related to his previous acts, since it is very unlikely it would be from someone depicted in [the CSAM] he possessed," she told The Ashley. "Since his past acts came up at trial that would be my best guess at what type of victim impact statement is included."
At the sentencing, Josh will be allowed to speak if he chooses to. He can ask the judge for leniency or make a statement.
Since being found guilty, Josh has been sitting in the Washington County jail. He has not been allowed any in-person visitors, but has been burning up the jail's video visitation system, virtually visiting with his wife Anna and other family members frequently.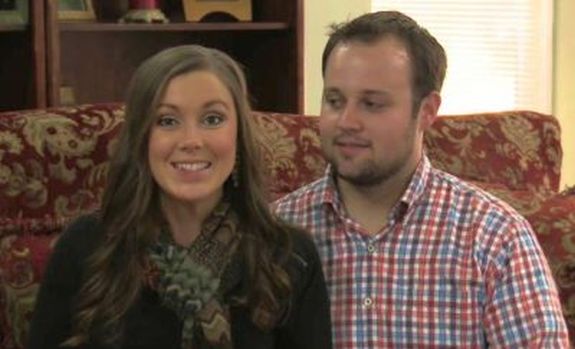 In December, Emily told The Ashley that while Josh was charged and convicted of both possessing and receiving child p0rnography, the "possessing" is a "lesser, included charge" that is essentially absorbed into that "receiving" charge.
She also explained why it's significant that prosecutors went with the "receiving" charge rather than the "possessing" charge.
"The receiving charges carries a five-year minimum mandatory sentence," she said. "Possessing [CSAM] does not have a mandatory minimum and is a lesser crime."
She also stated that Josh's sentence must be between five and 20 years, no more or less.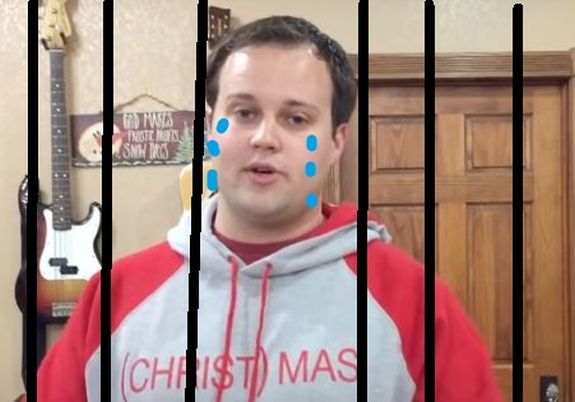 "He was never eligible to be sentenced on both [charges]," Emily stated. "It was always 20 years max, depending on which [charge] he was convicted of. They could not be added together [so that it's 20 years per charge]. The top max sentence always has to be 20 years. If he had been convicted of possessing [CSAM] only, there's no mandatory minimum sentence, so legally, a judge could have sentenced him to no prison time and only probation/parole."
"But because he was convicted of the possessing charge, there's that five-year minimum, so he has to go to prison for at least five years and up to 20," Emily added.
And, because Josh is being sentenced in federal court, he will be required to serve the majority of his sentence.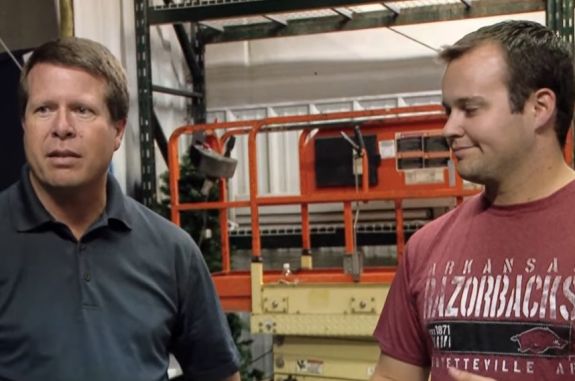 "In the federal system, you do not get as much credit for time that you serve so you serve more of your sentence," Emily told The Ashley in December. "Instead of serving, say, 50 percent [of the sentence like with state sentences] you serve 80 percent. So the sentences tend to look lower in federal court, but you're actually serving more time."
As The Ashley previously reported, Josh and his legal team filed a motion last month to get him a new trial. In the filing, his attorneys argued there is no evidence that Josh personally viewed the illegal material found on his computer; however, prosecutors claim otherwise. In a response filed this week, the prosecutors stated that "the evidence of the defendant's guilt is clear and overwhelming. They also shot down Josh's claim that he should get a new trial or be acquitted because he says he never personally viewed the CSAM.
"The government did not need to provide evidence that he personally viewed the material to convict him of receiving and possessing child p0rnography, it only had to prove that he knew the material was of minors engaging in sexually explicit conduct," the documents read.
Anyway, Judge Timothy Brooks signed the sentencing order on Tuesday, giving the following procedures and deadlines:
"(1) If any party wishes to file a Sentencing Memorandum, it must be filed of record no later than fourteen (14) days prior to sentencing. A response brief, if desired, is due seven (7) days thereafter. If the sentencing is continued and any party wishes to submit a Supplemental Sentencing Memorandum, such will be due no later than fourteen (14) days prior to the new sentencing date, and any response will be due seven (7) days thereafter;

(2) Government and/or Defense motions seeking a traditional guideline departure must be in writing and filed no later than four (4) business days prior to sentencing; and

(3) No later than three (3) business days prior to sentencing, counsel must confer and advise the Court via email (tlbinfo@arwd.uscourts.gov), as to any substantive PSR objections which remain outstanding and require Court resolution. As to each such objection, counsel are to state in the email whether an evidentiary hearing will be required, the number of witnesses each party may call, and the approximate length of time necessary for the evidentiary portion of the hearing."
RELATED STORY: EXCLUSIVE! Legal Analyst Emily D. Baker Answers More of Your Questions About Josh Duggar's Appeals, Possibility of Conjugal Visits & What Prison He May Go
(Photos: TLC; Instagram)