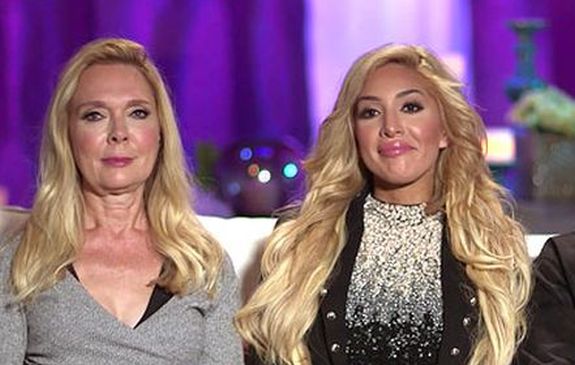 Farrah Abraham brought plenty of chaos (and negativity) with her when she made her surprise appearance on Teen Mom Family Reunion recently and, while her volatile behavior outraged many of the show's cast members (and fans), it absolutely horrified her own mother, Debra Danielsen.
In an exclusive interview with The Ashley, Debra— who is currently estranged from Farrah— discussed how she felt watching Farrah's bad behavior play out on-screen. As The Ashley previously reported, Farrah surprised the 'TMFR' cast and, shortly after her appearance, angered Cheyenne Floyd by calling Chey's baby daddy Cory Wharton "ghetto." She went on to insult Amber Portwood and Maci Bookout, despite both women reaching out and being kind to her.
"When I watched the commercial [for the 'Teen Mom Family Reunion' episode with Farrah in it]I was horrified," Debra told The Ashley.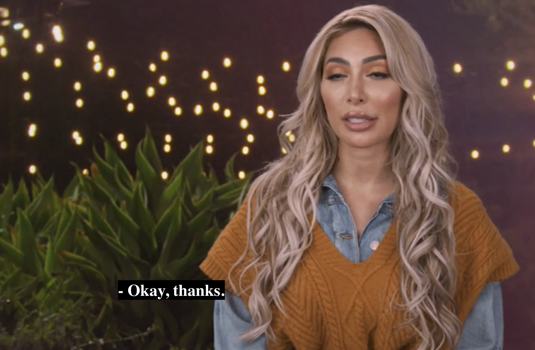 "And I can't even watch the full episode. I saw Amber Portwood trying to calm Farrah down. I was proud of Amber. I wanted to reach out and hug Amber and tell her thank you."
Debra stated that she believes that Farrah's behavior stems from a lack of self-love, something she plans to discuss on her upcoming podcast.
"If people can't love themselves, it's very scary. On the inside that's causing so much uncertainty. She doesn't have peace," Deb said of her daughter.
While some 'Teen Mom' viewers may have been surprised to see Farrah's former nemesis, Amber, reaching out and being kind to her, Debra says she was not shocked at all.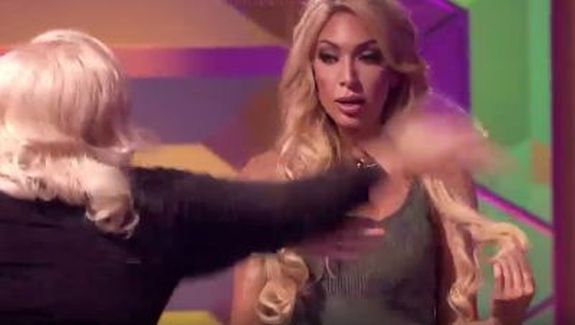 "Amber understands that it's pure hell on the inside when you feel like you don't have any love or support," Debra said. "And there's no peace in there. Amber gets it. And Maci, who I respect so much. I sent her some text messages and apologized and said Farrah is not herself right now."
(Farrah is currently in an inpatient trauma treatment center, but Debra has not had any contact with her since last year.)
Debra told The Ashley that she saw the entire dynamic of the cast change as soon as Farrah arrived (with her negative energy in tow).
"I was really proud of the girls [on 'Family Reunion'] for getting this therapist and making progress. I'm proud of those women for working on making themselves better," Deb said. "But then here comes Farrah into the room and the whole things changes."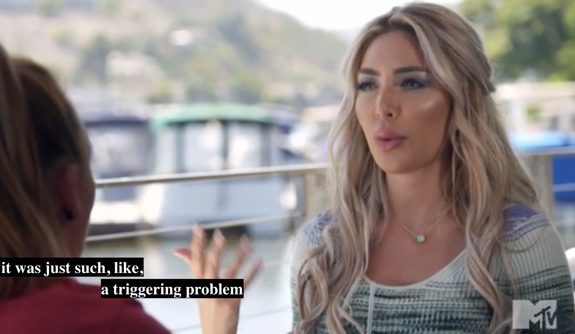 Debra stated that she's often accused of "causing" Farrah to be the way she is, but says that the fact that Farrah's actions are her own.
"What happened on ['Teen Mom Family Reunion'] is a good example of this," Debra said. "The people who think I'm crazy and I caused all of this, well, I wasn't there [on 'Family Reunion] I wasn't in the room, otherwise it would have been a whole different outcome. Just as she disrupted the whole episode, you can have a family member who walks in and disrupts the whole family. It's the same thing."
Stay tuned for more of The Ashley's interview with Debra…
RELATED STORY: Farrah Abraham Slams Maci Bookout As "Pathetic" & Says 'Teen Mom' Producer Dia Sokol Savage Is A "Woman Abuser" Who Forced Her to Leave 'Teen Mom Family Reunion'
(Photos: MTV; WEtv)