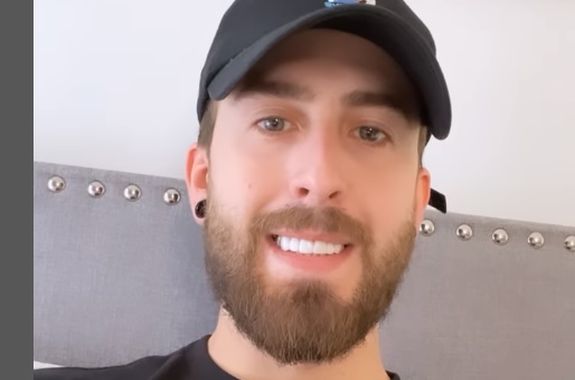 Sean Austin recently took to Instagram Live to open up about his life, as Teen Mom 2 fans are watching his decision to go to rehab play out during the current season of the show.
Sean– who went to a three-month inpatient rehab facility in Texas in 2021— answered fans' question about his sobriety, as well as his life post-rehab with Jade and their daughter Kloie. During the Live, Sean covered topics such as marriage, his "music" career and whether or not he and Jade currently have any relationship with Jade's mom, Christy Smith.
Sean said that, while watching old episodes of 'Teen Mom 2' isn't "triggering" for him, he is surprised to see how obvious his addiction was to the viewers.
"I actually thought I had [my addiction] hidden well," he said. "I actually thought I had everyone fooled, you know what I mean? When I rewatch it, it's a perfect example of what I don't want to look like, and how I don't want to be portrayed as and how I don't want to be. It's a good reminder that I'm in a better spot right now and I don't have to live that way anymore."
"That's who I needed to find at the end of the day, myself. And [I had to] come to terms with things I hadn't came to terms with, and get s**t off my chest that I didn't know I needed to get off my chest, and unbury stuff that I had had buried for so long, you know?"
Here are some of the other things Sean talked about during his Instagram Live session:
On going to rehab: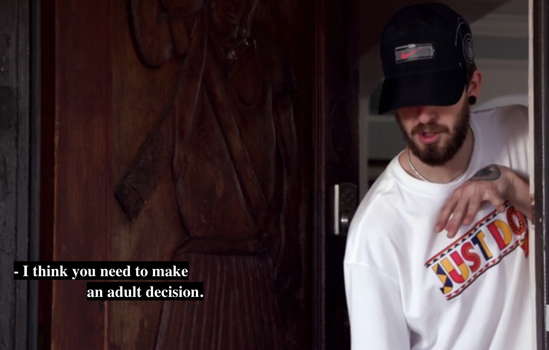 Sean was in rehab during the fall of 2021, while Jade was in California filming for the first season of 'Teen Mom Family Reunion.' He stated that, although he did know he was going to rehab, everything happened "very sudden, very quick."
"I called somebody saying I needed some help and that I couldn't do it on my own. And I was fortunate enough that they knew exactly who to call and what to do. I was on a plane [to rehab] two-and-a-half hours later," Sean said.
In January 2021, Jade did an Instagram Q&A where she discussed Sean's rehab stay.
"I knew I had to step up and take care of everything so he could better himself," she wrote. "Sobriety is hard but he's made it. He not only wanted substance abuse help but mental help. He had a lot of stuff repressed and he was hurting.
"He got so much counseling and therapy which got to the root of his substance abuse issues. He's doing amazing and is proof people can change."
Since Sean was in rehab during the filming of 'Teen Mom Family Reunion' Season 1, he obviously was unable to participate. However, he says he plans to appear on the next season, if he's asked.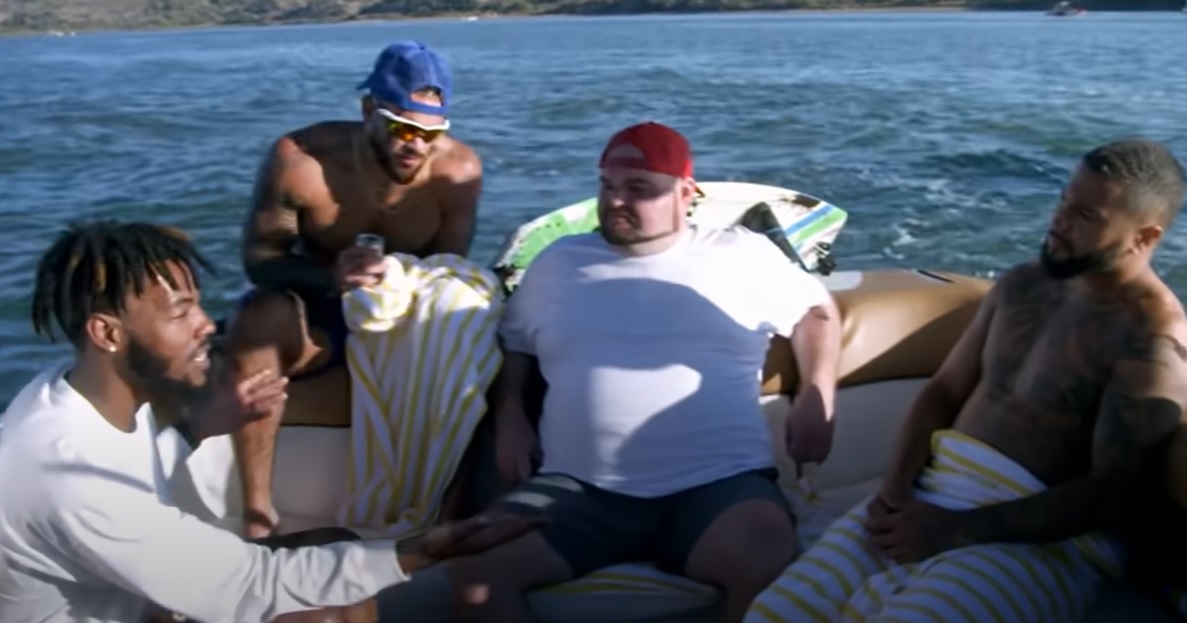 On things he's doing to maintain his sobriety:
When Sean was asked if he had to cut friends out of his life because they use drugs, he confirmed he did.
"I don't have very many close friends [now] who I could call on if I needed something," he said. "I'm kind of like Jade in that sense, I like to do things myself. But I definitely have cut off a lot of people. But I have a good circle of people if I need to call somebody or talk to somebody. I still talk to a lot of people that I recovered that are still doing good that I keep in touch with.
Sean also confirmed that he also does virtual 12-step meetings.
On whether or not he has a job: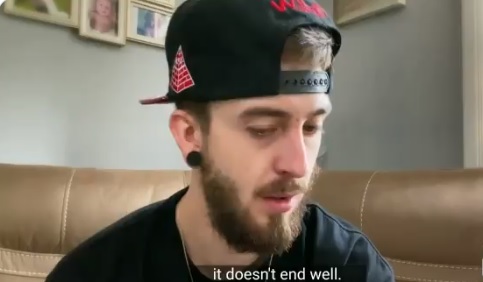 Sean admitted that, currently, he is sans work, though he does earn money for appearing on 'Teen Mom 2.'
"Right now the only income that I have is from the show," he said, adding that he plans for that to change soon.
"Here in a few weeks, once I get things sorted out with my license and stuff, I'll be able to start driving and I'll be able to start working again. But as of right now, we're fine. We're content."
On the house they live in:
"We bought this house," Sean said before correcting himself. "Well, I shouldn't really say 'we'; that was all Jade. Jade is a very independent woman and I was blessed to be able to come home from treatment to a house that I could call home, and a family that loves me. That was, like, everything I needed."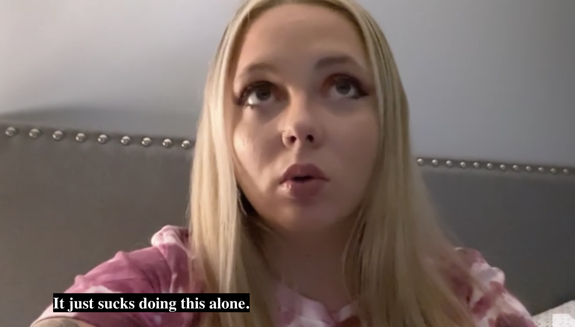 On his "music":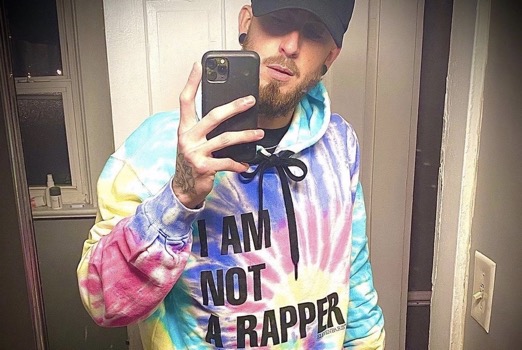 Sean has long stated that he wants to "do music" as his career (although he never really provided a plan as to how he would make that happen.) In his Live, Sean said that his music is now "on the back burner."
"I'm not trying to put too much time into it because music's one of those things that it's like, if you're going to do it you have to…put your all into it. You have to put all your time into it and right now I can't do that, or I don't want to do that because I'd rather have my attention focused somewhere else."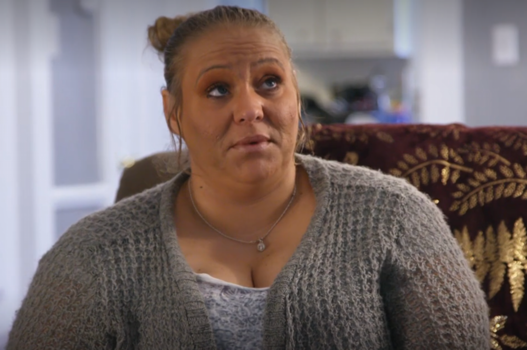 On when he will marry Jade:
"Oh, I don't know," he asked. "If we do it right [Jade] will have a whole year to plan the wedding."
Sean seemed to want to change the subject when fans were asking about him and Jade getting married; however he did say that "Jade will probably tell you all."
On the status of their relationship with Jade's parents: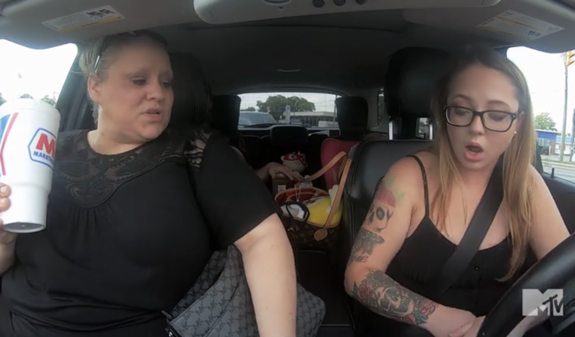 Sean said that, currently, he does not talk to Jade's mom Christy or Jade's dad.
"We don't want Kloie to not have a relationship with her grandparents, but some of the choices that they choose to make, we have to make a choice ourselves. We have to do the right thing in that situation.
Later, Sean was asked if Christy is clean. He stated that she was "not in treatment when I was."
RELATED STORY: EXCLUSIVE! 'Teen Mom OG' & 'Teen Mom 2' Are Likely Going to Be Combined Into One Show; Some Cast to Be Let Go
(Photos: MTV; Instagram)