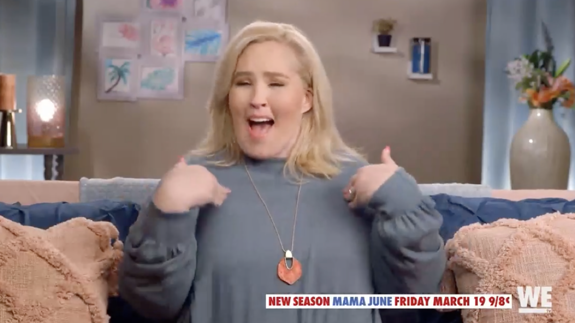 Mama June Shannon may no longer have custody of 16-year-old daughter Alana "Honey Boo Boo" Thompson, but she claims to have no hard feelings over the matter either.
As The Ashley previously reported, Alana's sister Lauryn "Pumpkin" Shannon was recently awarded sole custody of Alana, who has resided with Pumpkin and her husband Josh Efird since 2019, shortly after June's arrest for possession of crack cocaine.
As part of the judge's ruling, June has been ordered to pay Pumpkin $800 a month in child support, and Pumpkin has been given sole decision-making authority for Alana– including when (or if) June is allowed to visit the teen.
During Friday's episode of Page Six's Virtual Reali-Tea, June said Alana "made that choice to stay in that environment," claiming she didn't technically lose custody of her daughter.
"People don't understand the custody thing," June said. "It's not like somebody 'lost custody.' In the star of Georgia, you do temporary guardianship every year and [Alana] had been with [Lauryn] in my addiction. Well, at the age of 12, you're able to make your choice."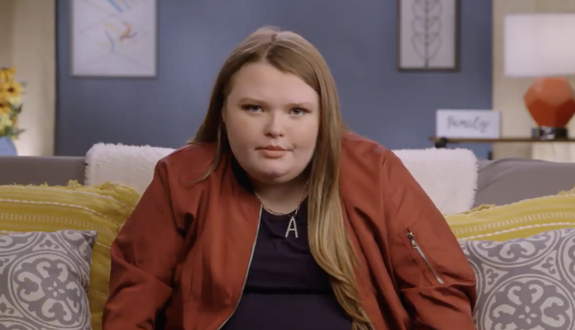 "Alana made that choice to stay in that environment [with Pumpkin]," June added.
While Alana did not make the choice to live with her mother, June insists she has a "good" relationship with all of her daughters, (including Anna "Chickadee" Cardwell, who doesn't appear on the family's WeTV show and was estranged from June for years).
"Alana's fixin' to be 17 in just a couple of months," she continued. "So honestly, me and Pumpkin sat down and was just like, 'Hey, it's not like I don't see Alana, it's not like I don't talk to her. Because I do. I do see her, I do talk to her. We do communicate. So it wasn't like any different.
"The only difference is she's not sitting right here beside me in my home every day," June added.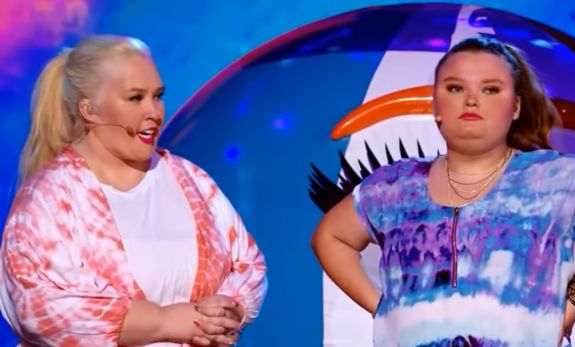 June, who wed Justin Stroud in March, said she's thankful Pumpkin stepped in for Alana when she was unable to do so herself, admitting the situation "could have been a lot different."
"Pumpkin stepping in, I'm very grateful because it could have turned into a bad situation," she said, adding that Alana's father, Mike "Sugar Bear" Thompson, has no real relationship with her.
"Alana doesn't have that relationship with her father," June said. "Her father doesn't have anything to do with her, besides when we're in production [of our show], to try to get his name out and try to be Father of the Year.
"At the time Alana went to go live with Pumpkin at the beginning, I couldn't even take care of my own self– more or less take care of anybody else."
RELATED STORY: Mama June Shannon Confirms She Married Boyfriend Justin Stroud in March: "When You Know, You Just Know!"
(Photos: We TV; Instagram; FOX)