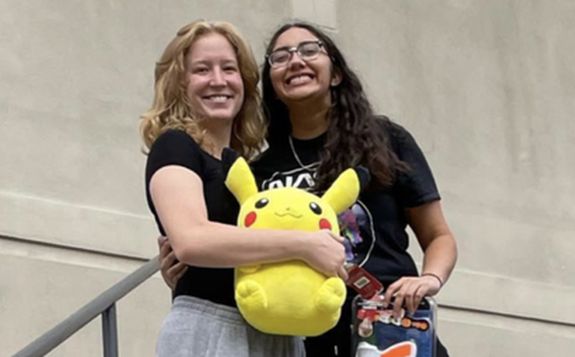 Another member of the Brown family has flown the coop.
Gwendlyn Brown, daughter of Kody Brown and Christine Brown, revealed Sunday on Instagram that she and her girlfriend are officially shacking up together.
"Photo dump and great news!" Gwendlyn wrote. "As of only 4 months, we live together!! #uhaul"
Gwendlyn, who came out as bisexual in 2020, appears to be in a relationship with Beatriz Queiroz. (When it was reported in the news that Gwendlyn had "come out," though, the 'Sister Wives' star tweeted, "'Comes out' … I was never 'in.'")
While the two have not confirmed where they are living, Gwendlyn previously shared on social media that she and her girlfriend took a trip to Disneyland (located in Anaheim, California), noting the drive took them seven hours. Disneyland happens to be about seven hours away from Flagstaff, Arizona, so Gwendlyn is presumably still living where the majority of the Browns are located. She had been attending North Arizona University.
It is unknown how much contact Gwendlyn currently has with her father, Kody Brown, who is now divorced from Gwendlyn's mom, Christine. She has not been seen on 'Sister Wives' in a while, something that was noted in the comment section of her Instagram post.
"Was it ur choice NOT to be on 'Sister Wives?'" someone wrote. "I know I would MUCH RATHER watch u and ur gf than Kody scream at the women."
Gwendlyn is just the latest member of the Brown family to relocate fairly recently. As The Ashley told you last year, after splitting with Kody, Gwendlyn's mom Christine moved to Salt Lake City, Utah, with youngest daughter Truely.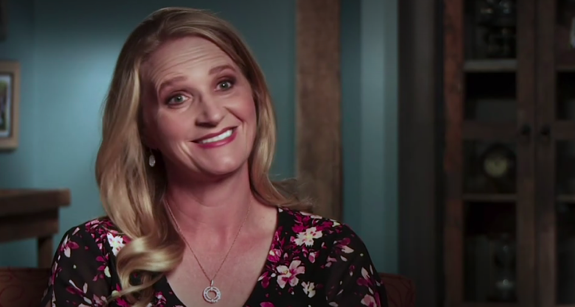 Last month, Logan Brown–- the eldest of Kody's 18 children–- moved into a brand-new $363,611 home in Las Vegas, Nevada, with his fiance, Michelle Petty; and in June, Leon Brown and fiancé Audrey Kriss revealed they were relocating from Salt Lake City to Denver, Colorado.
RELATED STORY: 'Sister Wives' Star Christine Brown Opens Up About Dating Following Her Split From Husband Kody: "I Don't Want to Be Single For the Rest of My Life"
(Photos: Instagram; TLC)