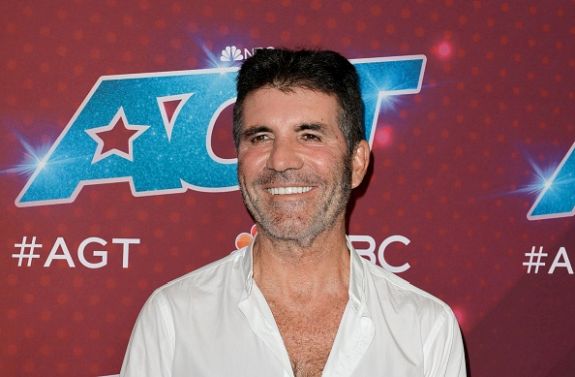 Fans of the America's Got Talent spin-off show AGT: Extreme got some disappointing news last month when Simon Cowell— the creator and a judge of the show— made it clear that 'AGT: Extreme' has been officially axed. In an interview, Simon explained that he didn't like the show at all and is happy that it won't be coming back for Season 2.
"No chance," Simon told The Buzz in a video from last month that was recently unearthed by The Sun. "It was the most nerve-wracking thing I have ever done in my life, I'm not kidding. I felt like a contestant. It was something we wanted to do but I would never go through that again."
Of course, 'AGT: Extreme'– which had its final episode air in March— was marred by the horrific accident of one of the show's contestants last year. In October 2021, stuntman and escape artist Jonathan Goodwin suffered severe injuries last year on the set of 'AGT: Extreme.'
As The Ashley reported, Jonathan was rehearsing for the show when the stunt went horribly wrong, causing Jonathan to be crushed by two flaming cars before falling 40 feet, missing the safety airbag and landing on his head. He was airlifted to a Georgia hospital following the accident. (Footage of Jonathan's accident can be seen here, though the video may be disturbing to some readers.)
According to an interview Jonathan's fiancé Amanda Abbington did in May, the accident caused Jonathan to lose a kidney, break both shoulder blades, shatter both legs and sever his spinal cord. He also suffered third-degree burns.
In May, Jonathan revealed that he is now paralyzed from the waist down.
That same month, NBC announced that 'AGT: Extreme' had been shelved indefinitely; however the network never declared that the show was officially cancelled.
While Simon didn't specifically state that Jonathan's accident was the cause of 'AGT: Extreme' not being renewed, he did say that the show in general was "way too much."
"They got too close to pushing limits there?" The Buzz's reporter asked.
"It was way too much," Simon replied. This, [the original 'America's Got Talent'], I prefer."
RELATED STORY: 'AGT: Extreme' Daredevil Jonathan Goodwin Reveals He's Paralyzed & In a Wheelchair After His 2021 On-Set Accident
(Photos: Kevin Winter/Getty Images; Instagram)