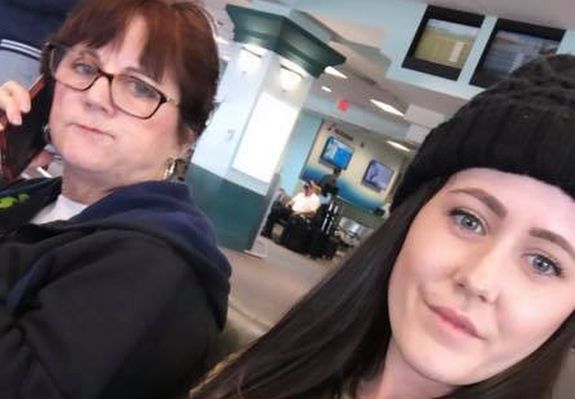 One day after MTV released a "Catching Up With Barbara" video starring former Teen Mom 2 grandma Barbara Evans — in which Babs claims to have a "wonderful" relationship with her daughter Jenelle Evans— Jenelle hit TikTok to blast her mom for retaining custody of Jenelle's son Jace, as well as some of Barbara's parenting choices!
Jenelle went on to accuse Barbara of "taking" Jace from her when he was a baby and of being jealous of her relationship with Kieffer Delp.
No seriously.
On Thursday, fans got their chance to say hello (or, rather Hi[gh]! Hi[gh]!) to Barbara for the first time on-camera since she left the show when her daughter Jenelle was fired in May 2019.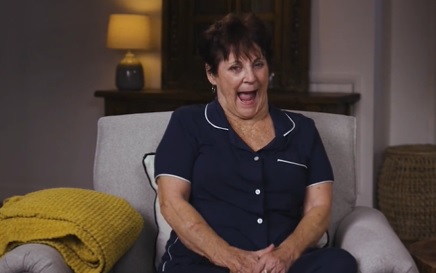 In a new video posted to the 'Teen Mom' social media accounts, Barbara gave fans an update on what she's been up to since we last saw her on 'Teen Mom 2,' as well as where she and Jenelle (whom Barbara once infamously called her "bitch of a daughta") stand in their relationship today.
As The Ashley previously told you back in July, Barbara as well as Farrah Abraham's mother Debra Danielsen filmed a few episodes for the upcoming season of Teen Mom: Girl's Night In. (Jenelle also filmed for the show when she attended Briana DeJesus' lawsuit party in May.)
In the "Catching Up With Barbara" video, Babs tells us that she's "still taking care of Jace," Jenelle's son whom she's had custody of since he was a baby.
"Jace is now, he's 13 years old and he's going to eighth grade," Barb said. "It's like, wow, where did those years go? It's unbelievable. He still lives with me. He's going into puberty and he's gettin' to be quite the character!"
Something tells us there's never a dull night with Barb! 😂🍿 Watch Barb relive some of her most iconic #TeenMom moments with new episodes of #TeenMomGirlsNightIn starting Tuesday, October 25th at 9/8c. 👀 pic.twitter.com/Deyjqw25KA

— Teen Mom (@TeenMom) October 20, 2022
Barbara also said that her relationship with Jenelle is good.
"When you last saw me with Jenelle we were always fighting," she said. "But, ya know, betta days are here! Jenelle and I, we've been getting along. She's getting older."
Barb says she's a frequent visitor to The Land, the swampy abode that Jenelle, her husband David Eason and their kids call home.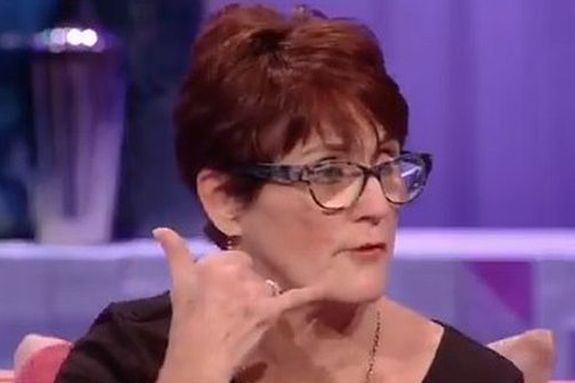 "I see her often, I go over there all the time. She calls me all the time," Barbara said of Jenelle. "It's been really wonderful. It's been a long, long, long time coming."
It's unknown if Barbara's comments— which, to be fair, were made when she filmed for 'Girls Night In' back in July—spurred anger in Jenelle, because one day later she took to TikTok to blast her mom, their custody situation and Barb's infamous 'Teen Mom 2' moments.
"There's a lot of personal stuff that's been going on with my family lately," Jenelle said in a TikTok video posted on Friday. "Actually, Jace should be living with me and there's a pending court case going on so… I'm not here to bash my mom, I'm not here to bash anyone, but one thing's for certain: if there's no problem with someone having their child, they should have him.
"This persona that I'm just a bad mom…I do everything in the world for my kids," Jenelle said tearfully as sad music plays in the background of her video. "And I try my hardest to be the best damn mom I can be."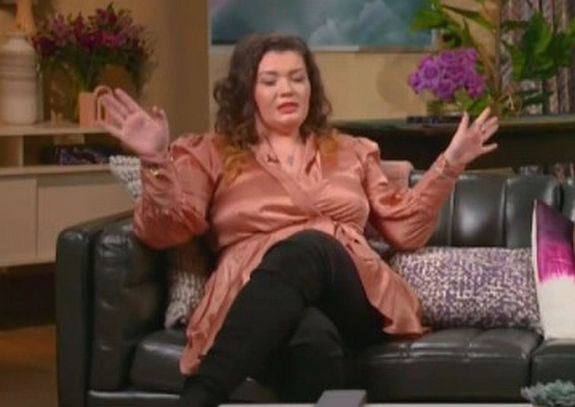 Jenelle also discussed the infamous 'Teen Mom 2′ scene in which Barb told Jenelle during an early episode that she would be "livin' in the streets with her boooooyfriend."
"Honestly, me seeing that scene over and over again honestly hurts," she said. "Like, someone took my baby, didn't let me get a chance to raise my baby and then kicks me out, takes my baby because she was jealous of the guy I was dating at the time [Kieffer Delp].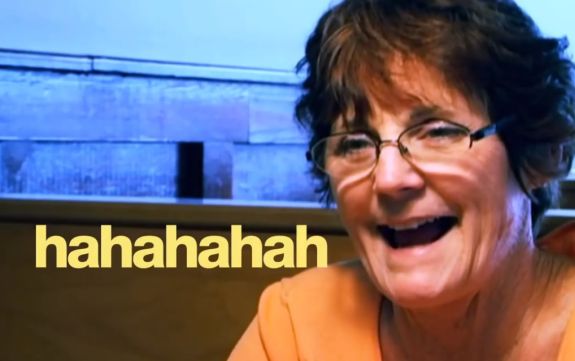 "Let's look at the real reason I was even kicked out [of my mom's house] and all my stuff was outside in the middle of the yard," she continued. "I don't know, me as a parent, I would never do that to my kids. I might disagree with the person they date from time to time but there's nothing I can do to control it; if it doesn't work out in the future it won't work out. But damn."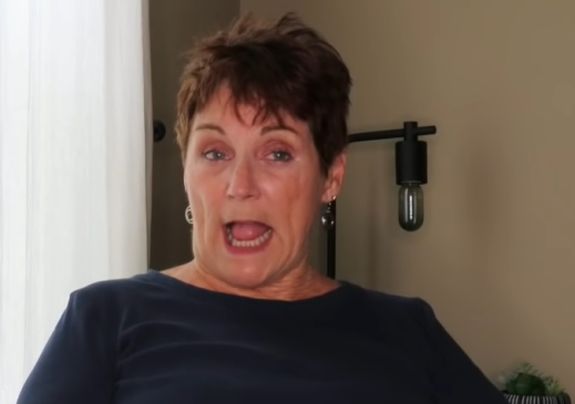 (While Jenelle isn't clear on what she means by this accusation of Barbara being jealous, it's probably safe to assume she means Barbara was jealous of the time Jenelle was spending with her then-boyfriend Kieffer, rather than Barb being jealous that Jenelle was humping Kieffer.)
When someone left a comment on the video stating that the Barbara currently raising Jace is not the same Barbara who raised Jenelle, she responded stating that the statement is "completely, 100 percent accurate."
Jenelle claims that, growing up, she was Barbara's "Golden Child."
"I was the good one, always behaved, always got good grades," she said. "As soon as I had a child, it was like I didn't exist anymore. It was like I was replaced by Jace."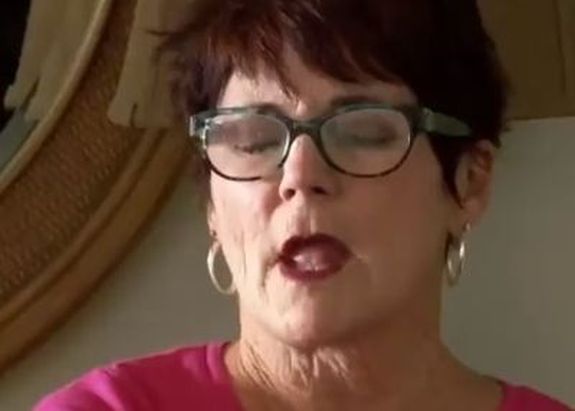 "That did not give her any right to take away my son," Jenelle said, adding that she's limited on what she can say due to her pending court case for custody.
"It's just sad she can't take the role as grandparent and is adamant about being a parent," Jenelle continued. "It's like a competition."
When someone brought up the fact that Jace "was a baby that needed a mother" and that Barbara had reasons for taking Jace, Jenelle responded, "That's the problem.. there was never a REASON to begin with."
"I thought Barbara was the one watching Jace while you were young & clubbing," another person wrote in the comment section.
"You're too gullible to believe TV and not think to yourself 'maybe everything that aired wasn't the most accurate story,'" Jenelle responded.
"I know you love your kids but we saw you still wanting to be a teenager even tho your responsibility should have been taking care of Jace," someone else wrote to Jenelle.
Jenelle told fans in the comment section that, despite what many 'Teen Mom 2' fans thought, Jenelle never signed over her parental rights to Barbara for Jace.
"I signed over temporary custody to her. She's always had TEMP custody. Now it's 50/50," Jenelle wrote.
"I was SCARED to go to court and fight against my mom and backed out taking it to trial. The judge never decided me to be unfit NOT ONCE…No I don't understand why at all because on the court paperwork that was VOLUNTARY signed by me.. it has no proven allegations of wrongdoings," Jenelle wrote in the comment section.
She also argued— much like she has in the past— that having Jace continue to live with Babs is not a good situation.
"That's the problem.. it's not for his best interest. Stop acting like you guys know what happens behind closed doors… because it's not good," Jenelle wrote.
(As The Ashley reported back in 2021, Jenelle filed for emergency custody of Jace in January 2021, claiming Jace had allegedly been setting fire to things inside Barbara's house out of anger, physically assaulting Babs and more. Jenelle claimed that, since Jace does not act out at her house on The Land, she felt it would be safer for him and Babs if he came to live with her. Her emergency custody request was later denied by a judge and, currently, Jace remains in the primary and legal custody of Barb, with Jenelle getting visits with him.)
Anyway, in her TikTok videos from Friday, Jenelle claimed that she was a good mom to Jace and that she was made to look like a bad parent on 'Teen Mom 2.'
"I've always been there for my son," Jenelle said in another video uploaded to TikTok on Friday. "Don't believe one little clip you see on TV and compare it to my whole life."
Jenelle got some encouragement from her former 'Teen Mom 2' co-star Briana DeJesus, who wrote, "Love u girl! Things will be ok" in the comment section of one of Jenelle's videos.
You can watch more of Jenelle's TikToks about Jace and Barbara below!
RELATED STORY: RECAP: Jenelle Evans & David Eason Travel To the Big City To "Adult"…And Stuff Their Faces In Jenelle's Latest Vlog
(Photos: MTV; Instagram; TikTok)