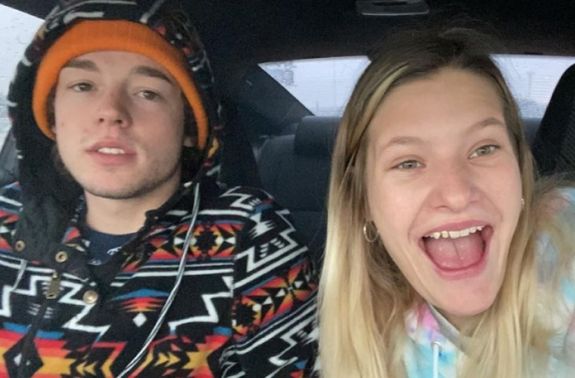 There's a new addition to the Beaver clan!
Malorie Beaver— the sister of Teen Mom: Young & Pregnant star Rachel Beaver— gave birth to her second child, a son, on Friday. Malorie and her boyfriend Achilles Crowe gave their baby a very unique name: Ascecieus Seagren Storm. (And, no, that's not a spelling mistake…sadly.)
Malorie is already the mother of daughter Emerson, whose father Lane Fernandez died earlier this year.
Malorie and Rachel's mom, Stephanie Polo, proudly posted the baby's photo and birth information after Ascecieus arrived.
View this post on Instagram
"I would like for you to meet baby Asce he is 9lbs 7ounces and 21.5 inches long and Malorie had him naturally," she wrote in the caption of the photos posted to Instagram. "I AM SOOOO VERY PROUD OF MY GIRL Malorie Kay Beaver you are tougher than me and so happy for Achilles Crowe and her they are happy parents. I have my first beautiful big grandbaby boy y'all and my sweet Emmy Kay is a big sister. I am one proud mimi."
Malorie announced her pregnancy on the Fourth of July, and later revealed that she intended to name her child Ascecieus Seagren Storm, which garnered her a lot of criticism from her Instagram followers. In November, she explained why she chose the name and explained how it is pronounced.
"Since people are still confused as to how to pronounce Ascecieus's name: Ace-sea-us," she wrote on Instagram Stories.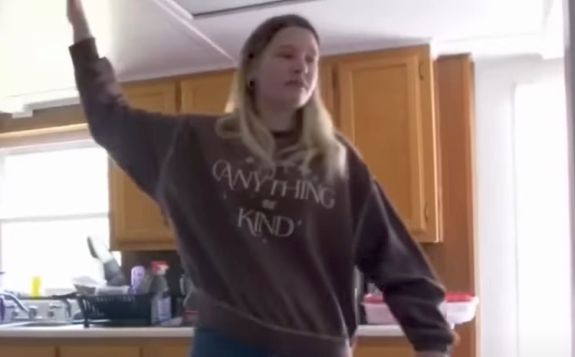 She explained that she basically created the name herself by mashing together her favorite anime character's name and the name Odysseus (as you do).
"I came up with the name (taken from a name off of my favorite anime & the name Odysseus) & took letters from both his father & my name to get the spelling," Malorie wrote.
Malorie also told her followers that she wanted her bundle of Beaver to have a unique name because it "ensures that no one else should ever have my son's name."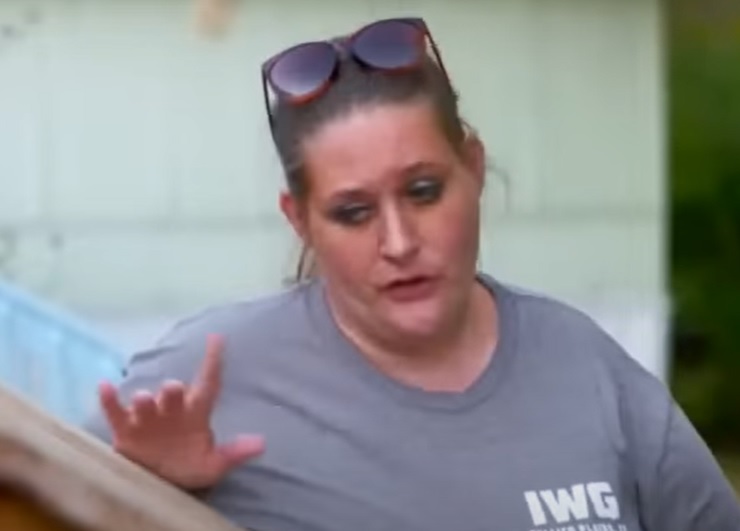 Malorie also explained why she is giving Ascecieus the middle name of "Seagran." When The Ashley posted about the name previously, many fans assumed that Malorie was using the name as a tribute to Seagram's, a company that makes gin and fruity wine coolers. Malorie assured fans that she did not choose the name because of the alcohol brand.
"As for his middle name Seagran, it has absolutely nothing to do with alcohol & was taken from the name 'Seigrain,'" Malorie revealed. "I love the ocean & thought the name Seagran was fitting."
(After a Google sesh, The Ashley found out that "Siegrain" is actually an anime character's alias, although Malorie misspelled it as "Seigrain.")
Anyway, on Saturday, Malorie was apparently able to take the baby home, as she posted photos of him in his car seat.
View this post on Instagram
"God knew how much I needed you my little dragon," she wrote on Instagram.
RELATED STORY: Matching PJs & Merry Christmas Raps: How the 'Teen Mom' Stars Celebrated Christmas 2022
(Photos: Instagram; MTV)