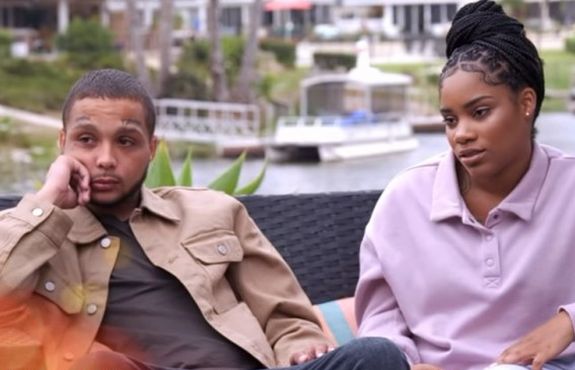 It appears Ashley Jones and Bar Smith have called it quits, just months before they were set to walk down the aisle at their dream wedding.
On Thursday, Bar posted that he and Ashley— who have technically been married since 2021 — have separated. Although Bar deleted his announcement soon after he posted it to Instagram, the message stated that he and Ashley are over.
"So we want to clear the air," the statement— which was online for about 40 minutes before it was deleted—reads. "I have had amazing times and learned so many things from Ashley. I will forever be grateful for everything but unfortunately we have come to unforeseen issues, and people grow apart.
"There is no specific blame being placed on either but we had both respectfully agreed to part ways and continue with life unfortunately without each other," Bar continued. "I will always be there when I'm needed and so will she, but the time to separate has come."
View this post on Instagram
This is certainly not the first time Ashley and Bar have split. (However, this does mark the first time that either of them released an actual "statement" about their breakup.)
As fans of Teen Mom: Young and Pregnant may recall, Ashley and Bar got engaged the first time during Season 1, though they later called off their engagement after a public (and quite messy) breakup in May 2019.
In October 2020, Ashley took to Instagram for a Q&A with fans, during which she confirmed she was once again engaged to Bar. ('Teen Mom 2' viewers got to see the proposal happen on the show.) Bar and Ashley went on to secretly get married in 2021, with Ashley publicly confirming their marriage in December 2021.
Bar and Ashley– who have appeared on Teen Mom Family Reunion and Teen Mom: The Next Chapter— share one child: five-year-old daughter Holly.
Although they got secretly married in 2021, the couple had been planning a big wedding celebration, which was scheduled to take place on September 30. Ashley was filmed for 'Teen Mom: The Next Chapter' Season 1B while shopping for her dress and wedding planning.
"I am very excited," Ashley told People in March of the wedding. "I think us waiting this long to have a wedding has really given me the chance to go through a few phases of what I want my wedding to look like.
"At first, I wanted a super gigantic wedding. Invite the whole town. Invite the whole world," Ashley told the magazine. "Now, I want something that is very intimate. Just family and friends who have poured into us over the years and have really seen our growth as a couple. I really want to share this moment with them and [let] them know that all their headaches and phone calls weren't in vain."
After Ashley was accused of shading her 'Next Chapter' co-star, Cheyenne Floyd (who had a huge wedding celebration when she married Zach Davis in September 2022), she and Cheyenne got into a social media spat, with Ashley eventually bragging on Twitter that she was able to wed her "first choice" mate— Bar— while indicating that she felt Zach was not Chey's first choice.
"I MARRIED MY FIRST CHOICE BABES and I am over you and this freaking storyline," Ashley wrote in January.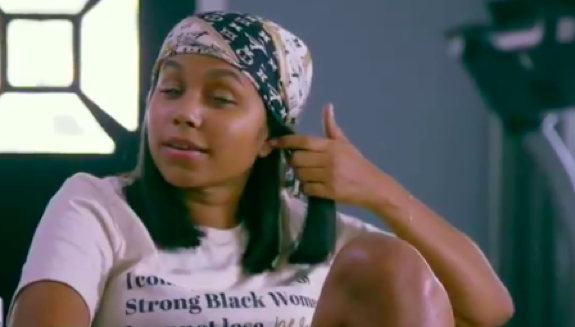 It appears that Ashley and Bar may have been having issues for a while. Both parties deleted most of the photos featuring their spouse off of their social media a while back. Ashley has been living in Las Vegas and going to nursing school, while Bar has been spending most of his time in Northern California, where he had been battling some past legal issues.
Ashley has yet to speak out about Bar releasing— then deleting— the statement about their breakup.
The Ashley will update this story when more info is available…
RELATED STORY: 'Teen Mom' News Pile: Ashley Jones Talks About Hardships of Being First Black 'Teen Mom' Girl & More
(Photos: MTV; Instagram)