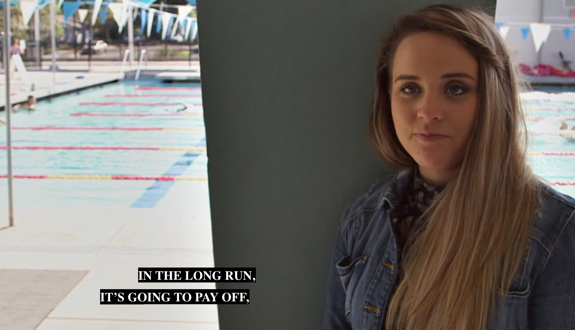 Jinger Duggar Vuolo did not appear in the scathing Prime Video docuseries Shiny Happy People: Duggar Family Secrets, despite being very vocal in her new book and recent interviews about speaking out against her family's religious cult, the IBLP.
In a new interview, Jinger revealed that she was asked to be in the docuseries but turned the offer down.
"I was actually approached and asked to participate in the docuseries, but I thought that from my perspective, I really wanted to make sure that I was able to share my story in my own words and in my own timing," she told People.
As The Ashley previously reported, Jinger's older sister Jill Duggar Dillard is featured in the docuseries, along with her husband, Derick Dillard. Jim Bob Duggar's sister, Deanna Duggar, and niece, Amy Duggar King, also appear in the docuseries. While Jinger said she was offered the opportunity to participate in the project, she ultimately declined because she wanted to share her anti-IBLP and anti-Gothard feelings in her own way.
"So that's why I wrote [my book] Becoming Free Indeed," Jinger said. "[It] was to share more of my journey out of IBLP's teachings. I wanted to be able to share it in a way that was, like, God-honoring and hopefully sharing my story in a balanced way."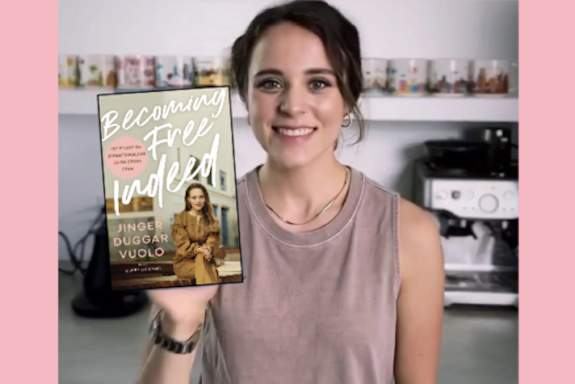 Becoming Free Indeed was released in January, and while fans were hoping the book would be a tell-all on Jinger's controversial family, the memoir instead targeted the family's religious cult and exposed little about the Duggars themselves. In fact, Jinger made it clear in interviews that this was "not a tell-all book about my family."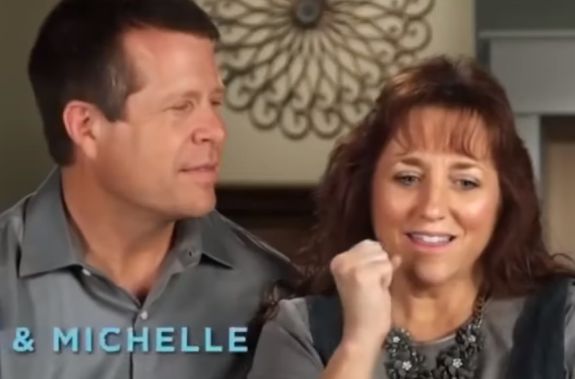 (It appears that Jill and Derick will be the ones to deliver THE Duggar tell-all we've all been waiting for in their upcoming book Counting the Cost, which promises the "unedited truth" about Jill's family. You can pre-order the book here using The Ashley's Amazon Associates link!)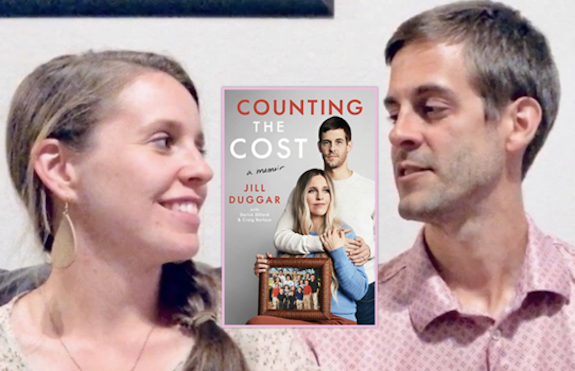 Jinger said she "had heard a little bit" about 'Shiny Happy People' from Jill, and while it wasn't something she chose to be involved with, she understands that her sister has a voice, too.
"And I am excited to hear what she has to say, even in this documentary," she added.
Jinger told People that when it came to sharing her journey with people, she believed writing a memoir was the "best form" to communicate with the people who needed to hear it most.
"The reason I decided to write Becoming Free Indeed in a book form was because I thought, 'I want this to be my story in a book form because then whenever people are trying to work through this stuff, they can go back and highlight,' and [go], 'Oh, she was struggling with this too. This is how Jinger kind of walked through it,'" she said.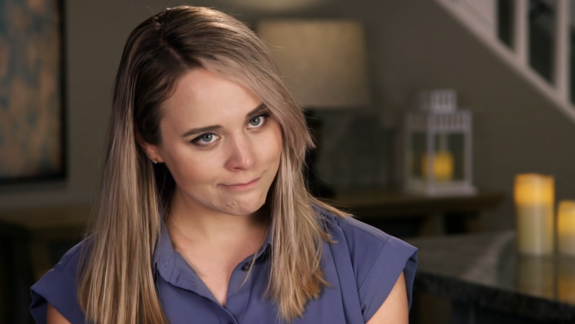 Jinger added that she is "so grateful every day" for the freedom she's found, even if she didn't do everything "perfectly" along the way. She also confirmed that she is "not going to wear skirts-only anymore" and recognizes this is just one of the ways in which her daughters' lives will "probably look different than mine."
"I think for my girls, I want them to see the beauty of having this freedom found in Jesus, not throwing off all restraints," she said. "But then, at the same time, it's like we have been given so many beautiful gifts to enjoy in this life. That's really what I shared in Becoming Free Indeed.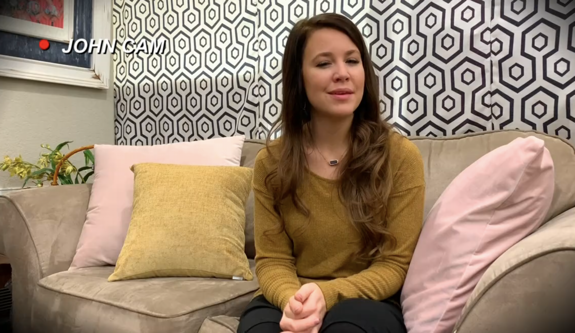 "I hope that that was communicated well to those who [are in] the outside world watching, wanting to see where's Jinger today," she continued. "They can see how I made that shift."
'Shiny Happy People: Duggar Family Secrets' is now available to stream on Prime Video.
RELATED STORY: 'Welcome to Plathville' Star Olivia Plath Opens Up About "Triggering" IBLP & Duggar Family Docuseries: "That Was My Life Up Until A Few Years Ago"
(Photos: TLC; Instagram)