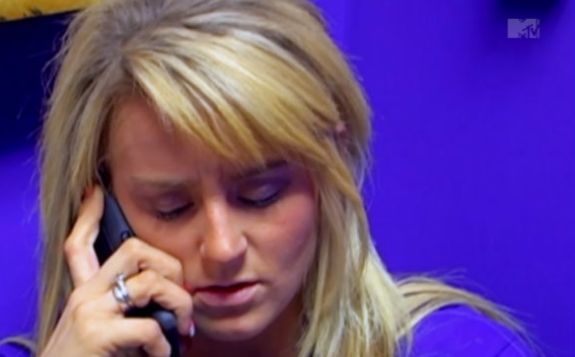 Leah Messer says some of her most-shocking moments on Teen Mom 2 should have never been filmed.
In a new feature article for Teen Vogue, Leah called out MTV and the production crew of 'Teen Mom 2' for continuing to film her during moments when her drug use was obvious and, at times, downright dangerous. (Some of these unforgettable moments include Leah nodding off while holding her newborn niece as cameras rolled, or when Leah mumbled about "dye in the baby's head" during a drugged-up phone call with her daughter Ali's nurse.)
When asked by Teen Vogue if she felt that MTV had taken advantage of her by filming her while high, Leah stated that she feels they did.
"Yes," she said. "You can see me high. Cut the cameras. You can see me falling asleep or whatever. Cut the cameras and immediately do an intervention…. instead of using it for the benefit of TV and drama."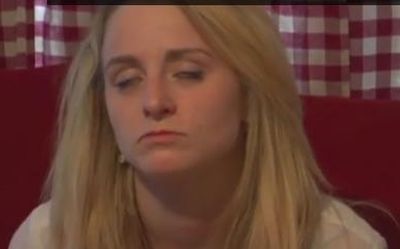 Leah does credit MTV and the show's producers with saving her from her addiction. As The Ashley told you way back in May 2015 that MTV basically forced Leah to go to an Arizona treatment center, even though Leah didn't want to go at the time. (She initially refused to get on the plane, then went and left the center after less than a day. She eventually returned and completed the program, though.)
"The production source tells The Ashley that the show's producers had to essentially force Leah to go," The Ashley reported in 2015. "They used something in her contract terms to force her to go to rehab, and from what the source told The Ashley, producers basically refused to continue their contract with her until she went."
In her new interview with Teen Vogue, Leah acknowledged that it was a producer from the show who pushed her to go to the rehab, after he viewed concerning footage of her driving. (To The Ashley's knowledge, Leah's trip to rehab was paid for by MTV as well.)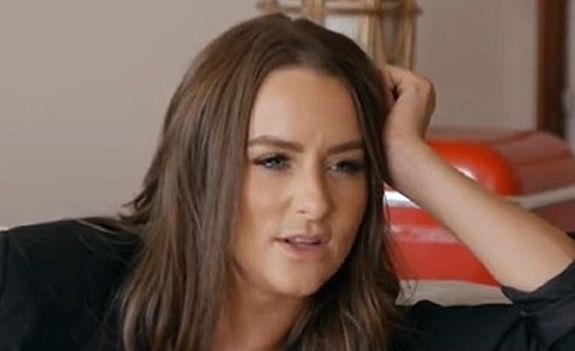 "It's bittersweet, because I probably wouldn't have been able to get the help I had without [MTV], so I thank them," Leah told the magazine, adding that she feels the producers and network still could have taken action without putting it on-camera.
"It's also like, damn, something could have been done differently, without a shadow of a doubt," Leah said.
In a statement to Teen Vogue, an unnamed 'Teen Mom 2' producer said the show's producers and crew followed the "principles of documentary filmmaking — we document, we don't intervene."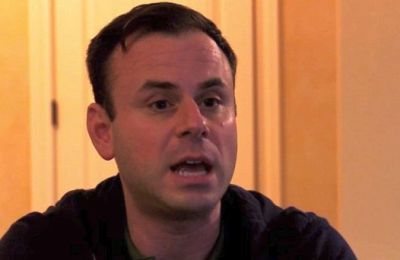 (This is not exactly true. There were, indeed, times The Ashley is aware of that the producers did intervene. The Ashley reported years ago, for instance, that, after witnessing Leah driving her twin daughters without car seats –when they were legally required to be in them– crew members stopped Leah from driving and purchased car seats for the girls. They have intervened in situations with other cast members as well.)
For years, Leah hid the fact that she had been addicted to drugs, but she eventually came clean in 2018 and admitted that she had an addiction to prescription pills. In her 2020 memoir, Leah discussed her drug use and the dangerous ways she would get drugs.
"My kids wouldn't have a mom had it not been for also MTV and [my manager at the time] Lindsay Reilly," Leah said in a 2020 interview.
RELATED STORY: Leah Messer Responds After Her Former 'Teen Mom 2' Co-Star Jenelle Evans Shades Her For Bringing Her Kids to a Pride Parade; Jenelle Fight Back
(Photos: MTV)