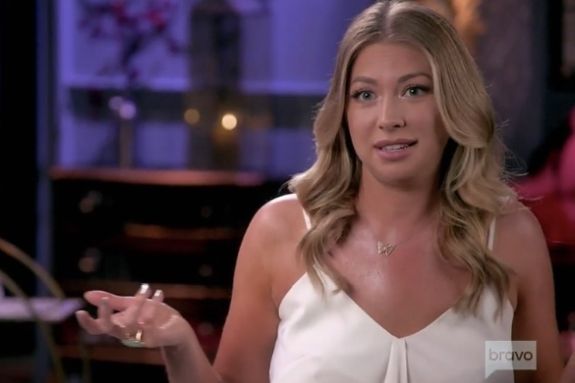 Former Vanderpump Rules star Stassi Schroeder recently discussed the idea of making her return to Bravo on the heels of the Season 10 Scandoval, which led to series-high ratings for the reality series.
Stassi, who was booted from 'VPR' in June 2020 (along with Kristen Doute) for racist actions against former cast member Faith Stowers, revealed on a recent episode of The Toast that, while 'VPR' used to be "the center of [her] world," she "couldn't imagine" returning to the series at this point in her life.
"When I think about like, what would that be like to film again? My life is so different where, yes, 'Vanderpump Rules' used to be the center of my world," Stassi said.
"I organized my life around the show, and now, I couldn't imagine going to the places and doing the things that would be required from being on a show like 'Vanderpump Rules.'"
That's not to say, though, that Stassi wouldn't consider filming a new show about her life today.
"If there was something that I didn't feel like I had to change my life to be involved in, then I would," Stassi confirmed. "I really do miss it. I love it. But I don't want to disrupt my life. It gives me anxiety when I think about [filming] again and if I were to change my life, that then affects your relationship, it affects your children, it affects family members."
Like seemingly everyone else, Stassi tuned in (and even spoke out) about the Scandoval drama in recent months and admitted that the show's Season 10 resurgence gave her a case of FOMO.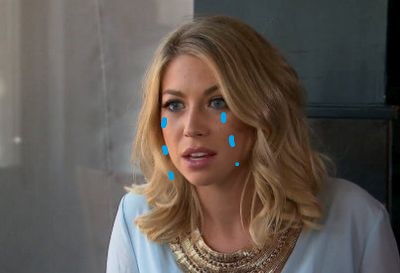 " … there are moments where it's like, 'Oh wow,' like seeing how big it's gotten when we're not there, I think that's human nature," she said. "You get insecure about like, 'Was I not good enough?' It's a weird, convoluted, kind of nuanced feeling because it's like, I'm happy that I'm not in that, but at the same time, it makes you miss it a little bit."
Other fired/former 'VPR' cast members who were missing 'VPR' and the Bravo world were Kristen, Jax Taylor and Brittany Cartwright-– all of whom made appearances on Watch What Happens Live amid the Scandoval.
The affair can also be credited (or blamed, depending on who you ask) for Kristen returning to 'VPR' for the Season 10 Finale and Brittany and Jax scoring a few episodes of Watch With Brittany Cartwright and Jax Taylor– a straight up knockoff of TLC's 90 Day Fiance: Pillow Talk– on Peacock.
As The Ashley previously reported, Stassi revealed in 2022 while promoting her second book that a 'VPR' spin-off was in the works prior to Bravo firing her (and others) in 2020. Stassi claimed the series– tentatively titled Valley Rules– would have been introduced to fans through a transitional episode featuring her wedding to husband Beau Clark. (As fans may recall, 'VPR' was introduced this same way via Real Housewives of Beverly Hills.)
RELATED STORY: 'Vanderpump Rules' Season 11 Begins Filming This Week: Find Out Who Has Signed On to Appear & Who Hasn't
(Photos: Bravo; Instagram)