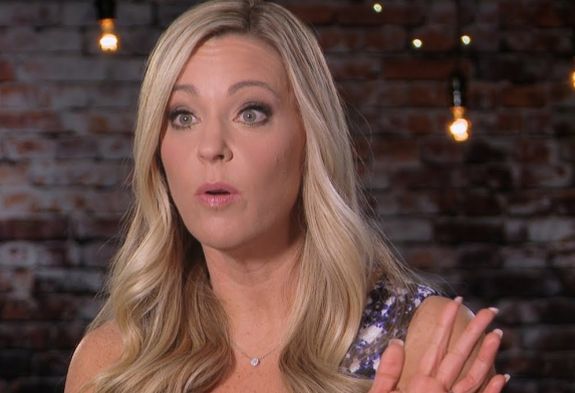 Kate Gosselin is fighting back against statements recently made on TV by her estranged son Collin— and against people who came for her in the comment section of her recent Instagram post about Collin.
In a series of comments, the Kate Plus 8 star clapped back at fans who criticized her for not visiting Collin in the mental health facility she dropped him off at when he was 12. She also accused her now-19-year-old son of telling "many, many lies" during his recent interview for VICE's Dark Side of the 2000s.
Kate denied claims made by Collin (and her ex-husband Jon Gosselin) that she abandoned Collin, insisting that she did visit him, despite what Collin says.
"I've kept quiet for a LONG time but I'm tired of Collin and Jon controlling what has become my narrative— and it's ALL false. Time to take back my own story!"
On Collin's claims that she never visited him during the 2+ years he was in the facility:
Both Collin and Jon stated on 'Dark Side of the 2000s' that Kate never came to see Collin at either of the mental health facilities that Kate put him in.
Kate, however, insists that she did go see Collin.
"I did visit him. Every time it was approved by his treating physicians," Kate told someone in the comment section of her post.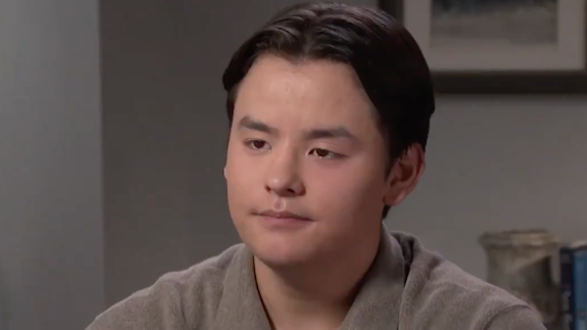 When someone else asked her why she never wrote letters, or made phone calls to Collin at the facility, Kate said she did that too.
"I did all of those things [phone calls, visits, letters] as often as it was beneficial to do so, according to his doctors," Kate wrote. "You're going off of one statement that I reluctantly shared and forming your entire opinion from it. Rest assured, there is so much more you'll never know."
"[I] gave it all I had and more. Exactly what moms do!" Kate told another person.
On why she didn't give Collin to Jon to raise instead of checking him into the facility: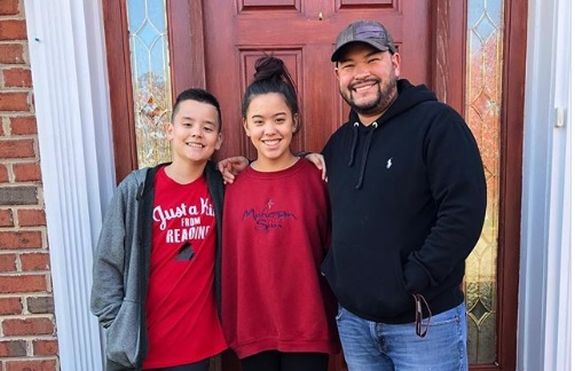 Jon has stated in numerous interviews (even going back as far as 2016 when Collin was in the facility) that Kate refused to tell him where she had placed Collin. Kate hasn't denied this, but in the comment section of her post, she explained why she did this.
"The court initially disallowed Jon from knowing where Collin was for a number of valid reasons," Kate wrote. "The rest of us knew and I visited [Collin] as often as was approved by his doctors."
Kate defended her decision to institutionalize Collin, telling one person, "I ask you, would you not do ANYTHING to protect your child/children from an attacker, even if the offender was someone in your own home? And if the offender was one of your…children would you turn your head and allow it to continue? I seriously doubt it."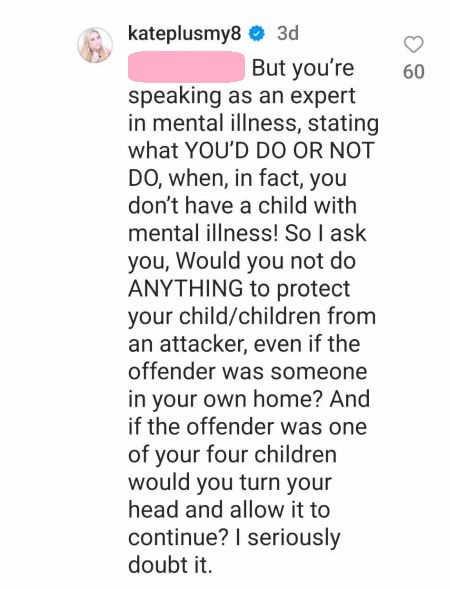 On the backlash she's gotten since her post:
In the statement Kate posted on Instagram days after the 'Dark Side of the 2000s' episode aired, she wrote that Collin had "received multiple psychiatric diagnosis over the years," and stated that Collin once allegedly attacked someone with a weapon. She also stated that Collin has a "distorted perception of reality" and that he has continued to exhibit "unpredictable and violent behaviors," even into adulthood.
View this post on Instagram
Kate's willingness to put her son on blast did not go over well with a lot of people. In the comment section of her post, Kate explained why she made the public comments about her son.
"I didn't expect anyone to understand, I just wanted to set the record straight considering I had been wrongly accused of crimes by my child," she wrote.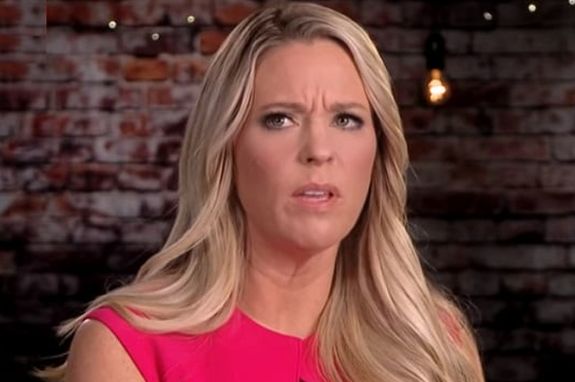 When another woman showed support to Kate in a comment, describing her own experiences dealing with her mentally ill child, Kate bonded with the woman.
"You get it and described exactly as it was. I didn't go into what it cost my other children (in terms of my time and availability to them) bc I didn't want to speak for them, but THAT is one of the worst parts of it all. It hurts and that pain never goes away!" Kate wrote.
Kate told another person that she was not surprised by the hate her post got.
"I have a thick skin and expected people who have not dealt personally with mental illness in their immediate family to attack me," she wrote. "It's the most misunderstood category of illnesses out there and is the one that people are most judgmental about."
Kate told another commenter that she did not post her statement because she wanted to "be right," as some accused her of doing.
"Nothing to do with being right or controlling things," she said. "Everything to do with TELLING THE TRUTH."
On if she feels bad that she's not in Collin's life anymore: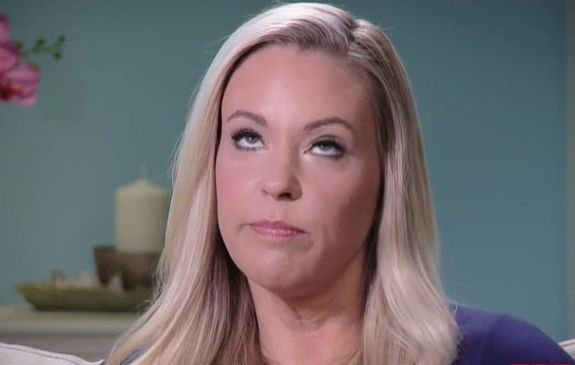 During his recent interviews, Collin has expressed that he's sad that does not have any relationship with his mom or with six of his seven siblings.
Kate actually acknowledged that she feels bad about this… but then blamed Collin for being unsafe to be around.
"Yes! I agree with you [that it is sad]," she wrote. "It makes me sad everyday but safety (my safety and that of my other kids) has to take priority!"
On the type of person Collin has grown up to be:
Someone pointed out that Collin hardly sounds like a "deeply disturbed young man"— as Kate described him in her post— given that he has joined the military and recently graduated from high school.
View this post on Instagram
Kate disagreed.
"Your comment proves how LITTLE you now about the entire situation full stop," she told the person.
When another commenter told Kate that Collin seems to have been doing OK while living with Jon and Hannah, Kate told the person, "No. He's definitely not [doing OK]. More of what goes on in private that you know nothing about."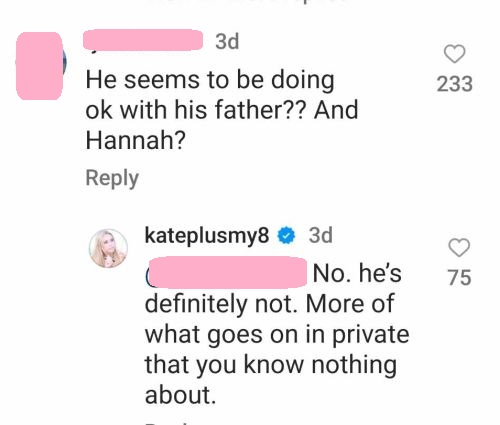 On Collin and Jon lying:
Kate straight-out called Collin a liar regarding his statements that she never visited him in the mental health facility.
"This is one of many, many lies he told in that interview," Kate replied.
"I do not support fiction no matter who it comes from," she told another person. "I can't support ANY reports that are distorted and fictitious. That's why I didn't add to my statement that I support Collin's untrue version of events."
A number of people pointed out that Collin wouldn't have been allowed to join the Marine Corps. if he had a mental disorder, as Kate claimed in her Instagram post.
"That's assuming he was truthful [during his recruitment]," she replied.
RELATED STORY: Kate Gosselin Breaks Her Silence on Her Son Collin's Claims She Abused Him & Put Him In Psych Facility to Cover It Up
(Photos: TLC; Instagram; VICE)