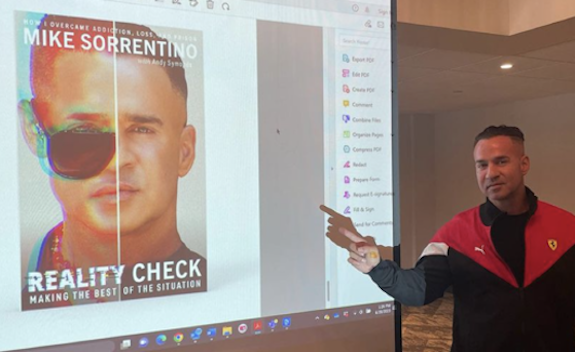 Break out the funfettis– Mike "The Situation" Sorrentino announced this week that his autobiography, Reality Check, is being released this fall.
The Jersey Shore Family Vacation star shared the news Thursday on Instagram, promising fans that the tell-all memoir will include "the real story behind The Situation."
"My tell all memoir, Reality Check, is now the #1 New Release for addiction and recovery," he wrote. "My hope and belief is that my story of the hell I went through to defeat addiction will save lives. I am so proud to finally reveal my experience, strength & hope."
As fans of 'Jersey Shore' know, Mike previously battled an addiction to pills; however, he celebrated seven years of sobriety in December. Amid starring on the MTV reality series, Mike was also sentenced (in 2018) to eight months in prison for tax evasion crimes.
"In this page-turning whirlwind of action-packed, unbelievable stories, Mike paints a raw and uncensored picture of his rise to stardom, steep fall, and amazing renaissance, all told with unwavering honesty," the book description on its Amazon page reads.
"Divulging everything from drug-fueled orgies to what really happened behind the scenes of reality television's most loved and most dysfunctional family, Mike's book reveals all for the first time."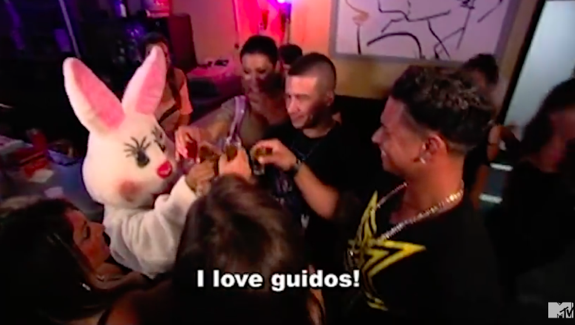 Mike revealed on Instagram that he has been working on his autobiography for more than a year, recalling how he hit rock bottom but never gave up.
"It was important to me to be completely honest about how deep my drug addition ran and to tell all the crazy stories from those years, as well as how hard I worked to find a lasting sobriety," he explained. "I wrote about trying heroin, losing the love of my life, finding myself broke and homeless and how when everything seemed lost, I refused to give up.
"I tell some hilarious, behind the scenes stories from 'Jersey Shore' and reveal what my first impressions were of all my castmates," he continued. "Hint: I had previously dated one."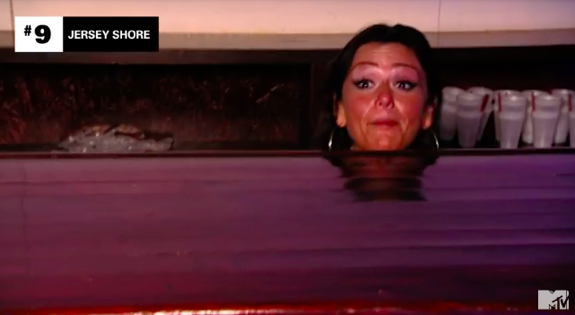 In his memoir, Mike also opens up about Lauren Sorrentino's tragic miscarriages. (The college sweethearts went on to welcome a son and daughter– in 2021 and 2023, respectively.)
Reality Check isn't the first book Mike has penned, though it's sure to be a lot deeper than his 2010 release, Here's the Situation: A Guide to Creeping on Chicks, Avoiding Grenades, and Getting in Your GTL on the Jersey Shore.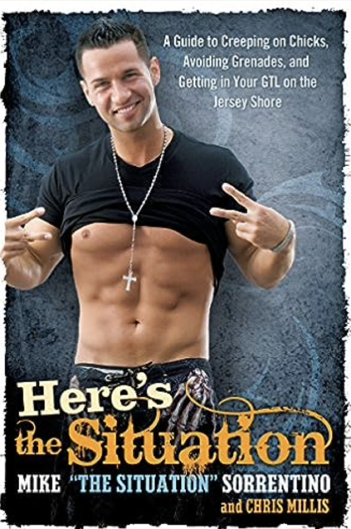 Click here to use The Ashley's Amazon Associates link to pre-order Mike's book!
RELATED STORY: Angelina Pivarnick's Ex-Husband Chris Larangeira Says He's "Very Happy" For His 'Jersey Shore' Ex & Her New Fiance; Claims He & And Have Spoken "A Lot" Recently
(Photos: Instagram; MTV; Amazon)