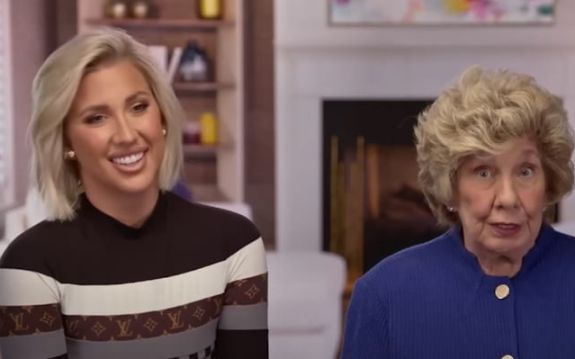 The Chrisley family comeback is on.
Weeks after Savannah Chrisley told fans that she and her family were working on a new reality TV show, Deadline reports that a docuseries featuring (some of) the Chrisleys is in development from Scout Productions, the company behind Queer Eye.
According to the site, Savannah and siblings Chase, Grayson and Chloe are set to star in the series, along with their grandmother (Todd Chrisley's mother), Nanny Faye Chrisley.
"Collaborating with the Chrisley family, who are nothing short of reality royalty, for their much-anticipated return to TV is beyond thrilling," said Rob Eric, Chief Creative Officer of Scout Productions. "They're ready to bring their signature heart and quirk back to the fans and we look forward to telling their story."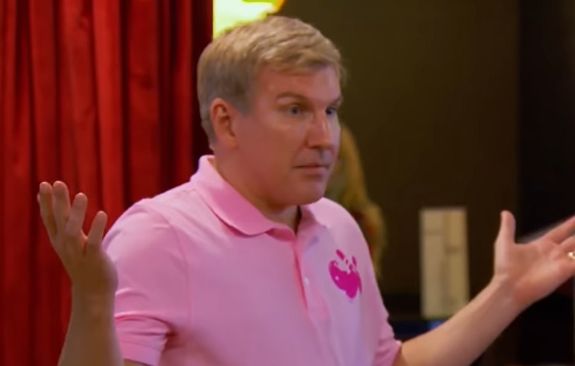 "We're so happy to be back," Savannah said in the statement.
As fans of the former Chrisley Knows Best family know, Todd and wife Julie Chrisley will not appear on the upcoming series, as both were sentenced to prison in November for tax evasion and fraud crimes and are currently behind bars.
While Todd and Julie won't be seen on the series-– which is currently in development–- viewers will get to see the Chrisley kids and Nanny Faye adjusting to life in the wake of Todd and Julie's imprisonment.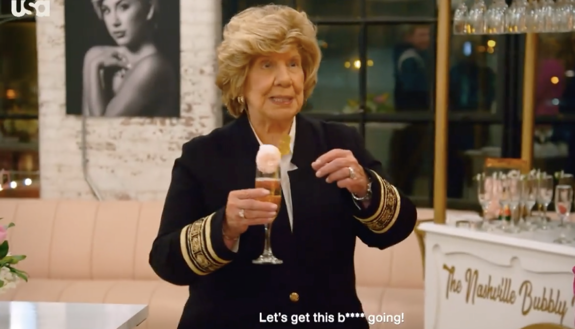 Other topics the show will likely focus on are Chase's recent split from fiancée Emmy Medders and Savannah taking on the parenting role for Grayson and Chloe. (As The Ashley previously told you, Savannah became the legal guardian of her younger siblings after her parents were sentenced to prison.)
According to Deadline, Savannah recently revealed that she spends thousands of dollars a month on therapy for herself, Grayson and Chloe.
While both 'Chrisley Knows Best' (USA Network) and Savannah and Chase's reality series Growing Up Chrisley (E!) were cancelled following Todd and Julie's sentencing, Savannah hinted at a possible TV comeback for the family back in May, though details of the project were unknown until now.
"The time was right to share our story and we couldn't have found better partners in Scout Productions," Savannah said of the new project. "Their ability to balance popular culture and empathy through authentic storytelling is unrivaled and I know they're going to find the right home for this next chapter of our lives."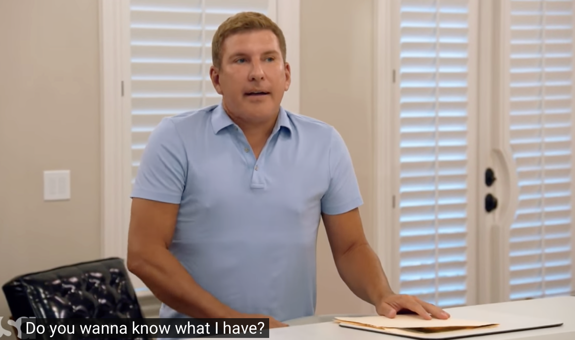 The Chrisley family's new series does not currently have a broadcaster attached; however, fans can tune in next month as Savannah makes her return to the small screen in Season 2 of Special Forces: World's Toughest Test, premiering September 25 on FOX, with new episodes available to stream the following day on Hulu.
No air date for the Chrisley's new show has been announced.
RELATED STORY: Tom Sandoval, Savannah Chrisley & 12 Others Celebs Test Their Physical & Mental Resilience in Season 2 of 'Special Forces: World's Toughest Test'; See the Full Cast & Watch the First Trailer
(Photos: USA Network; Instagram)