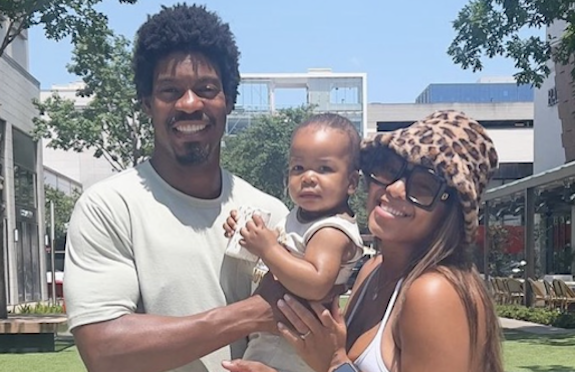 The Challenge family tree is growing once again!
On Thursday, Kam Williams and Leroy Garrett revealed they will soon become a family of four, as they are expecting their second child.
"We're beyond happy to announce #Baby#2 is officially on the way #FamilyOf4 coming February 24," Kam wrote on Instagram.
Kam and Leroy have yet to reveal the gender of their unborn child, but they are already parents to son Kingston Lee, who was born on May 17, 2022 (just one day after Leroy's birthday).
The couple announced Kingston's birth in June of last year.
In an Instagram Story posted on Friday, Kam revealed that she has been "miserable" so far in this pregnancy. "The entire time, this summer, I've been sick. I've been nauseous damn near everyday and I'm over it! I just want to get to the point where I can start enjoying the pregnancy already. We're already in the second trimester.
"This is the complete opposite experience that I had with Kingston and I'm not enjoying it so far," she added.
Kam–- who previously appeared on Are You the One?'–- met Leroy while the two were competing on 'The Challenge' in 2016. The couple made things official in 2019 and in November 2020, they told fans they had signed a lease together and were relocating from Las Vegas to Houston, Texas.
The couple announced in December 2021 that they were expecting their first child together, and at Kam's May 2022 baby shower, they– along with some of their 'Challenge' co-stars– revealed they were engaged to be married.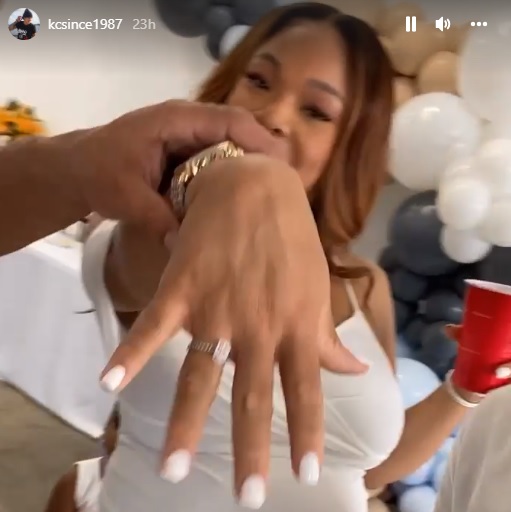 Kam and Leroy went on to confirm their engagement news on social media.
Kam and Leroy are just the latest 'Challenge' couple to announce they are expecting; Earlier this month, Jenna Compono and Zach Nichols–– who, like Kam and Leroy, also met on 'The Challenge'–– shared that they are currently expecting their third child.
Plenty of stars from 'The Challenge' and other MTV shows offered Kam and Leroy their congratulations on their pregnancy announcement post.
"YAY! I'm so happy to hear this news!!!! Kam always gets what she wants!" Veronica Portillo wrote in the post's comment section.
"YESSSSS!" wrote Marie Roda, who is also currently pregnant wrote. "Congratulations! Best momma around."
I mean at this point @thechallenge should just do a season where our kids go instead of all of us? #BabyChallenge," joked Kyle Christie, who is dad to son Crew, who is nearly two.
"Happy for you guys," added Cara Maria Sorbello. "Beautiful fam."
RELATED STORY: 'The Challenge: USA' Star Paulie Calafiore Comes Out As Bisexual; Says His Aggression On TV Stemmed From Suppressing His Sexuality
(Photos: Instagram)