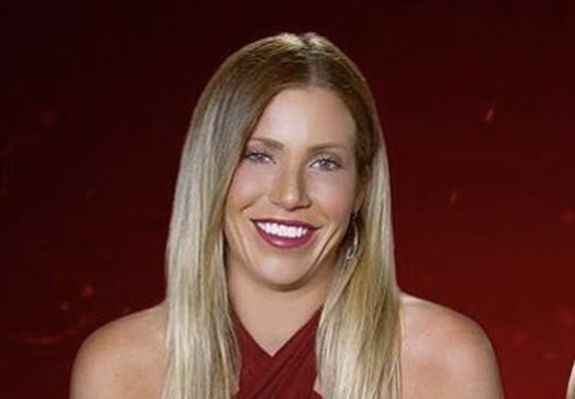 Marie Roda had a big surprise for her fans– and many of her co-stars on The Challenge!
On Sunday, Marie posted a photo to Instagram, showing herself with a big baby bump. Up until that point, Marie had not publicly shared that she was pregnant.
Her photo caption indicated that she is having a baby girl.
"Here's to strong women. May we know them. May we be them. May we raise them," she wrote.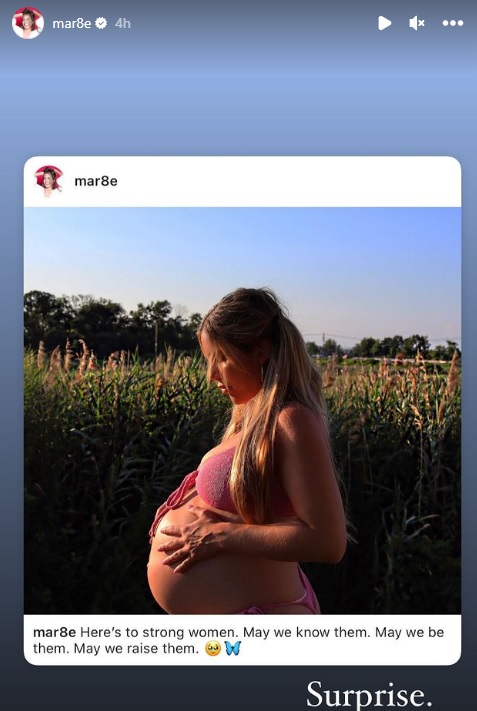 "Surprise," she wrote on Instagram Stories.
While several 'Challenge' stars made it clear that they knew about Marie pregnancy, others appeared completely shocked to learn that Marie is about to have a baby.
"MARIE BREAK THE INTERNET. No one can say you can't keep a secret!" Cara Maria Sorbello— who recently publicly expressed her own interest in having children— wrote in the post's comment section. "You got this mama lion!"
"Mini Marie is already breaking the internet. So excited for her arrival!" Veronica Portillo wrote.
"The fact u…. YOU managed to keep this soooooo quiet from the internet. I'm so proud of u. And I love the both of u," Kayleigh Morris commented.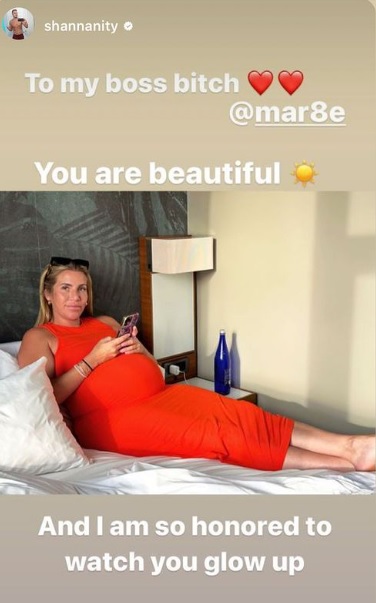 "To my boss bitch @Mar8e, you are beautiful," Shane Landrum wrote on his Instagram Stories, along with a photo of a pregnant Marie. "And I am so honored to watch you glow up."
Marie did not reveal who the baby's father is or when she is due (although an online baby registry for Marie gives the due date as September 8.)
Marie hasn't appeared on 'The Challenge' since 2018's "Final Reckoning" season. She and Cara Maria finished that season in fourth place. Marie— who got her start on The Real World: St. Thomas— has also competed on "Vendettas," "Dirty 30," "Invasion of the Champions" and "Battle of the Seasons."
This will be the first child for Marie.
RELATED STORY: 'The Challenge: USA' Star Tori Deal Threatens To Take Legal Action Against Castmate Amanda Garcia After Amanda Accuses Tori of Being a "Steroid-Injecting Prostitute"
(Photos: MTV; Instagram)