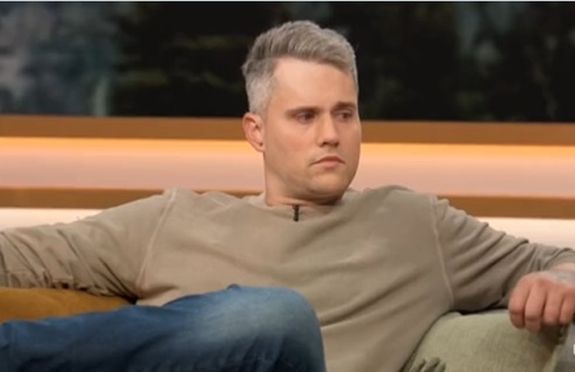 Ryan Edwards' almost deadly overdose and multiple 2023 arrests are currently playing out on Teen Mom: The Next Chapter, but the oft-offending father of three doesn't appear to be taking the situation seriously, at least based on his recent Instagram activity.
Ryan— who, as The Ashley reported, is currently on "furlough" from his year-long jail sentence and living in his rehab's halfway house— took to Instagram Stories on Thursday to seemingly poke fun at his habit of ending up in jail and/or the hospital. (As 'Teen Mom' fans are well-aware, Ryan has struggled with a severe drug addiction for many years, and nearly died in April when he overdosed in his truck, just days after ditching out of his court-ordered rehab early. He was later arrested for his crimes.)
In his post, Ryan joked that "his girl" (which is currently Amanda Connor—a girl he met in rehab and a frequent visitor to assorted Tennessee county jails herself) needs to know where he is.
"Your girl has your location to see if you're cheating. My girl has it so she knows which hospital or jail to pick me up from," the meme reel Ryan posted states.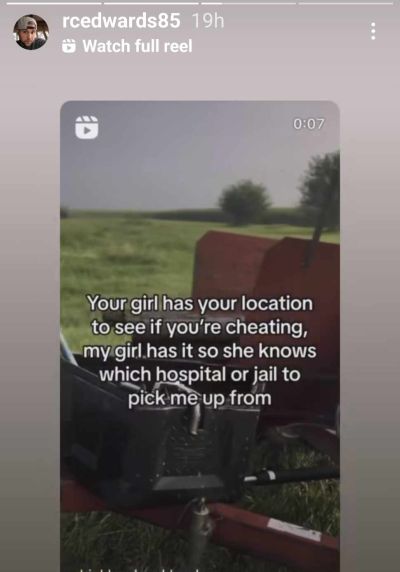 Ryan's joke about his health and legal issues comes at a poor time. On a recent episode of 'Teen Mom: The Next Chapter," Ryan's mother Jen, as well as his baby mama Maci Bookout discussed how terrified they were for Ryan following his overdose. Maci also revealed how upset Bentley— the teenage son she and Ryan share— was about Ryan leaving rehab early and using drugs.
As The Ashley reported in April at the time of Ryan's overdose, the 'Teen Mom' dad required two doses of Narcan (a medicine that rapidly reverses an opioid overdose) to save his life. Ryan was found with drugs on him that day as well.
"A quick search of Ryan Edwards by EMS turned up a small bag of what appeared to be a crystal-type substance and a second small bag of what appeared to be a blue powder. Also in the pocket was a paper receipt that had been rolled up," the court records from the arrest stated.
He was hospitalized and eventually jailed after being released.
Also on Thursday, Ryan's girlfriend Amanda posted to Instagram, essentially bragging that she's Ryan's best galpal yet. (As The Ashley previously reported, Ryan's wife Mackenzie filed for divorce from Ryan in February. While their divorce is still pending, there has been no movement in the case since late March.)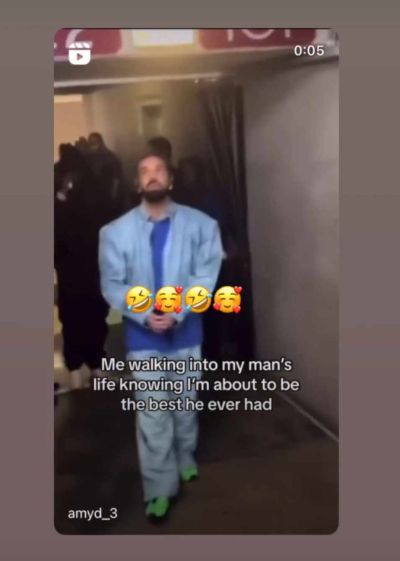 "Me walking into my man's life knowing I'm about to be the best he ever had," the meme she posted stated.
RELATED STORY: 'Teen Mom' Cast Commends Maci Bookout for Supporting Troubled Ex Ryan Edwards; Some Viewers Slam Maci For Minimizing & Defending Ryan's Actions