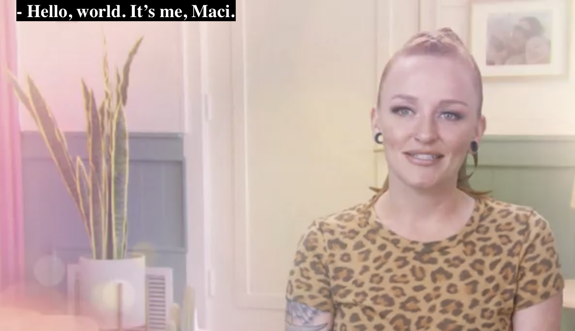 Much like a leather pocket TTM t-shirt, Maci Bookout's decision to support her ex Ryan Edwards (the father of her eldest child, Bentley) through his latest addiction struggles and legal issues has people feeling some type of way.
Despite having a tumultuous past with not only Ryan, but his parents, Jen and Larry Edwards, and Ryan's (now) estranged wife Mackenzie Edwards, the current season of Teen Mom: The Next Chapter shows a wildly out of order timeline Maci having a change of heart towards Ryan and his parents, and supporting Ryan through his addiction, arrests and split from Mackenzie.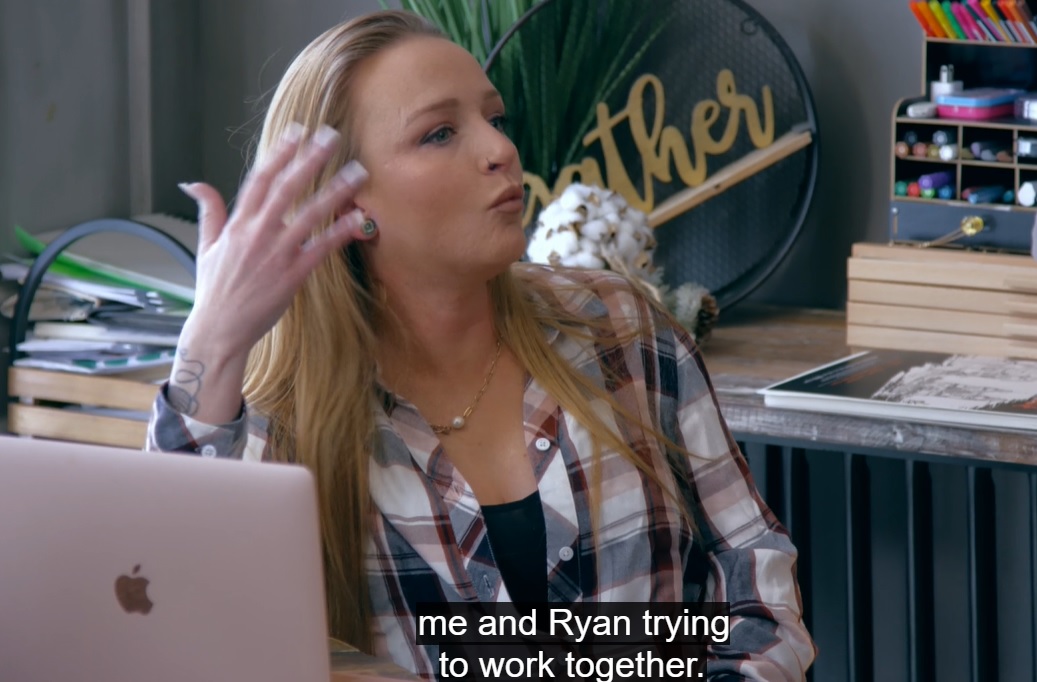 In a new interview, several of Maci's 'Next Chapter' co-stars praised her for standing by Ryan, despite everything he's put her— and Bentley— through. Many of the show's fans, however, did not feel the same way, instead slamming Maci on social media for defending and downplaying Ryan's shocking behavior and drug use on the show.
As The Ashley previously reported, Maci attended Ryan's court hearing in June, later telling The Ashley, "as Bentley's mom it was important for me to show up for not only Ryan, but Bentley as well."
At a court hearing in July, it was ruled that Ryan would be allowed to leave jail–- where he had been since April, serving a one-year sentence-– in order to give rehab another shot.
Ryan completed his 28-day treatment program as of last week and is now staying at the rehab's halfway house.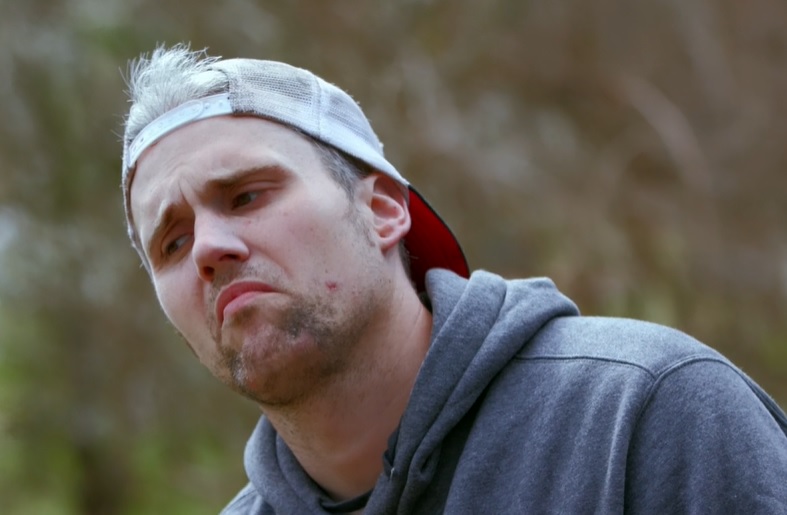 Maci's decision to support Ryan through his addiction and divorce–- and all of his legal woes along the way-– was recently praised by a few of her 'The Next Chapter' cast mates, including Leah Messer, Catelynn Lowell and Tyler Baltierra, who complimented both Maci and her husband Taylor McKinney for not giving up on Ryan.
"I just wanna say that I commend Maci for just supporting Ryan through it all," Leah told Us Weekly in a recent interview. "I know me and [my ex-husband] Corey [Simms] had went through our challenges with that, and it was … difficult."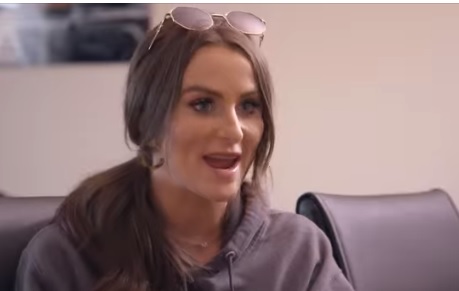 (As fans will remember, Leah struggled with drug addiction for several years. She denied she had a drug problem at the time, but in recent years has confessed to struggling with drug addiction.)
Leah said she is pleased to see Maci be "so supportive" of Ryan recently.
"I commend her for that," she said.
Catelynn and Tyler also praised Maci and Taylor.
"We always say, we're just proud of you, you know, Taylor and Maci, because they do go off [of] what's best for their kids and are open and honest to their children," Cate said. "They're doing the best that they can with the best that they have and I'm just super proud of them."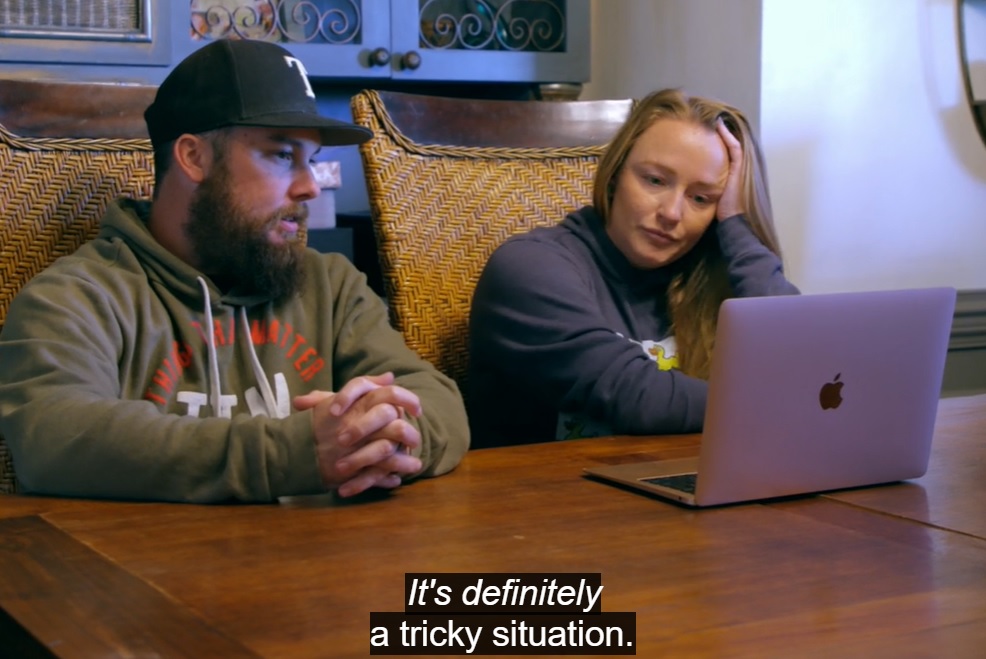 As someone who grew up with a father who struggled with addiction, Tyler said he "really sympathized with Bentley" and believes Maci is "doing a good job as a mom" in helping her son navigate the difficult situation his father has caused.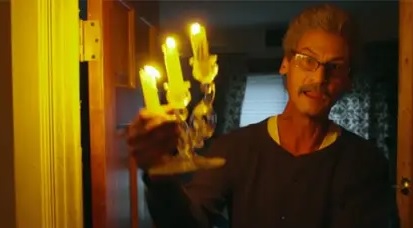 "I commend her and Taylor for how they're handling the whole situation," he said. "I think they're doing a killer job at this whole parenting thing."
While Maci's castmates are quick to give her kudos for the way she's handling Ryan's recent issues, some viewers of the show remain skeptical, criticizing Maci for making light of Ryan's actions and legal issues, and helping to shift the blame for some of the events to Ryan's soon-to-be-ex-wife Mackenzie.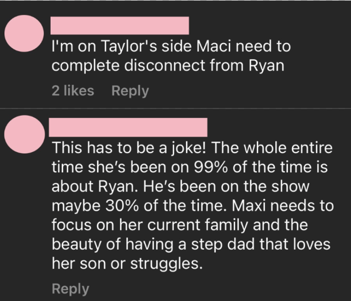 "I'm on Taylor's side," one viewer commented under a clip of a recent episode posted to Instagram. "Maci needs to complete[ly] disconnect from Ryan."
"This has to be a joke! The whole entire time she's been on 99% of the time is about Ryan," another wrote. "He's been on the show maybe 30% of the time. Maci needs to focus on her current family and the beauty of having a stepdad that loves her son or struggles."
Another viewer noted how "unfortunate" it is that Maci continues to keep Bentley in the public eye by remaining on the show.

" … do all your kids a favor & live your lives OFF camera," the person added.
Viewers also shared their thoughts on Maci's truce with Ryan on Twitter, with many of the comments seemingly cautioning Maci about being so supportive of Ryan, given what has occurred between Ryan and Mackenzie.
"Ryan is a menace. He's a danger to himself and the people who love him," one person wrote. "I hope Maci keeps her wits about her on this journey of being there for him."
"Maci acting like Ryan [is] not the problem now that they are on good terms," one viewer tweeted. "Ryan is responsible for the relationship he & Bentley had. Did she see how Ryan tore up his & Mack's home. He pulled a knife on her."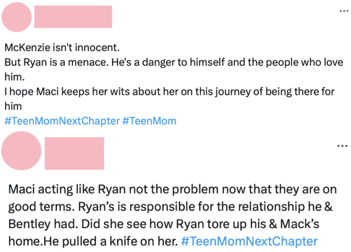 "Maci went from hating Ryan for every little dumb thing… to worrying about his well-being while he's trashing his house and getting arrested. Like. What? #TeenMom," someone else wrote.
"They are literally blaming Mackenzie for everything & acting like she's the problem," another person tweeted. "Ryan KEEPS using drugs & is even telling them that & yet Maci's like oh well stay away from her and saying how different he is? He's exactly the same but on an escalated level."
Over the weekend, Maci confirmed that things remain on good terms between her and Ryan's parents by posting some photos of herself and the Edwards while the cast was in L.A. to film the Season 1B reunion.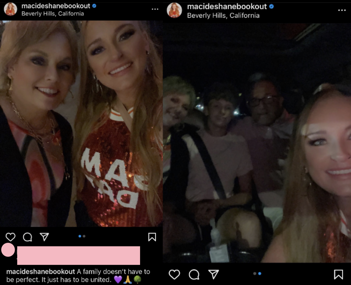 "A family doesn't have to be perfect," Maci captioned the snapshots. "It just has to be united."
The comment section of Maci's post was flooded with varying opinions from fans– a number of whom asking how Taylor feels about Maci playing nice with Ryan's parents. (As The Ashley previously told you, Taylor and Larry nearly came to blows on stage back in 2021 while filming the Teen Mom OG Season 9 reunion.)
New episodes of 'Teen Mom: The Next Chapter' air Wednesdays on MTV. Click here to read The Ashley's Season 1B Episode 23 recap.
RELATED STORY: Ryan Edwards Completes 28-Day Rehab; Court Orders Him to Go to Halfway House & Judge Praises 'Teen Mom' Star for Staying Sober for Nearly Four Months
(Photos: MTV; Instagram; Twitter)