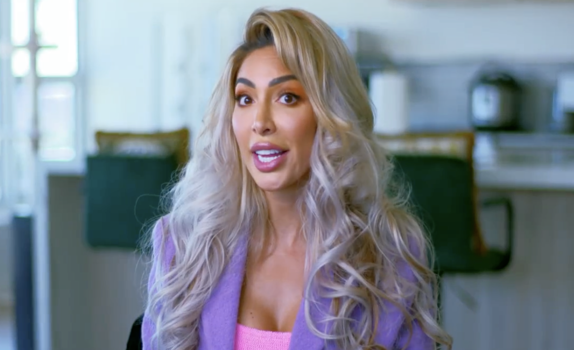 Farrah Abraham was back in Los Angeles this week, with the Backdoor Teen Mom heading to court to address the two charges she had pending against her for Battery, Both charges stemmed from a January 2022 incident in which the fired Teen Mom OG star allegedly got into a physical altercation at a Los Angeles club with a security guard. (To see footage that shows Farrah screamingly belligerently while being held down on an LA sidewalk and getting arrested, click here!)
In June 2022, Farrah was charged with Battery, as well as Battery upon a peace officer/security officer. Farrah— who had pleaded not guilty to both charges– was required to be in court on Tuesday for her pre-trial and motion hearing.
As The Ashley told you in August, Farrah's attorney had filed for a motion of "misdemeanor diversion," which basically gives the defendant a set of terms to comply with for a set period of time. If the defendant complies, the charges will be dismissed and wiped off his or her record.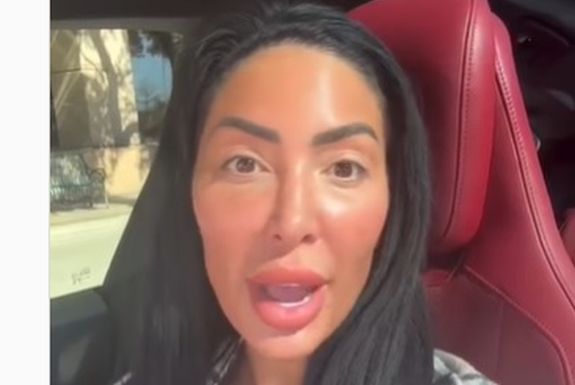 Farrah's lawyer, did, indeed, get her into a diversion program for the Battery charge, with the charge for Battery upon a peace officer" being dismissed or not prosecuted. The judge ruled that Farrah will be in the diversion program for 18 months. (Starcasm was the first to report the sentencing news.)
As for her punishment, The Big F is being forced to complete 40 hours of community service within the 18 months she's in the program. (Farrah dramatically moved out of California after this incident and currently lives in Austin, Texas. It's unknown if she will have to come back to Los Angeles to complete her community service, or if she can do it in Texas.)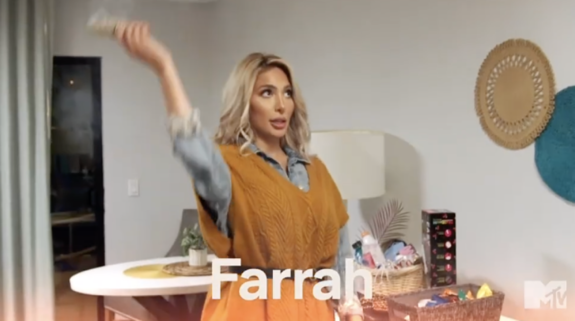 If Farrah complies with the terms of her diversion program, the charge will be dismissed and expunged off her record.
Farrah's next court date is April 17, 2024 for a progress report check-in. She has another court date scheduled for April 17, 2025, when her diversion hearing and sentencing will take place. (If she has complied with the program's terms, the charge will be dropped. If she hasn't then she will be sentenced for the crime.)
Farrah celebrated the light sentence by posing for bathroom selfies at the courthouse (as you do).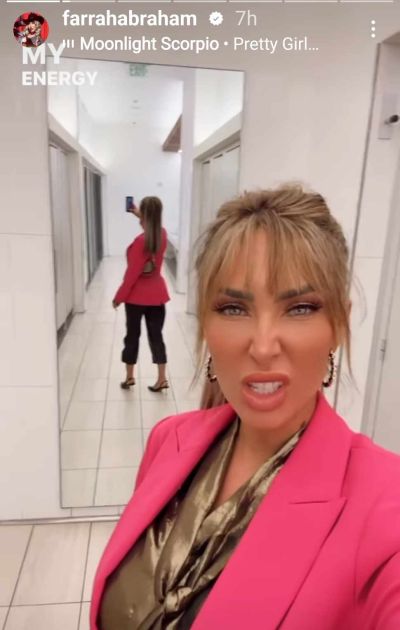 She also spoke to In Touch Weekly outside the courthouse and implied that she still plans to pursue charges for the "injuries" she claimed to have suffered during the January 2022 incident.
As The Ashley told you last year, Farrah claimed to be a victim of "batterment" and of a hate crime. She stated that she "lost dysfunction in my upper right side of my body" due to being "attacked" that night by the security guards. (No, that's not a typo. You can watch her actually say that in the video posted below.)
Outside of court on Tuesday, Farrah stated that "everything is "progressively moving forward."
"I have to have another case about my personal injuries," Farrah told the magazine. "I think security officers, secured peace officers– like police officers– need to be held accountable and it's sad that victims have to come to court, do diversion [programs], do all these things. I'm just happy I've moved from Los Angeles."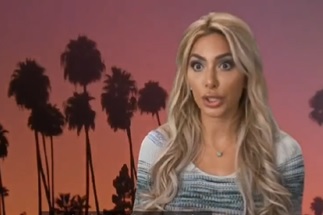 As of press time, The Ashley could find no charges filed by Farrah against anyone involved in the nightclub incident.
You can watch Farrah's post-court interview with In Touch Weekly below!
View this post on Instagram
RELATED STORY: Former 'Teen Mom' Star Farrah Abraham Seeks $20 Million in Damages in Alleged Rape Case Involving Former Mayor; Claims To Have Won Even Though Case Is Still Pending
(Photos: MTV; Instagram)