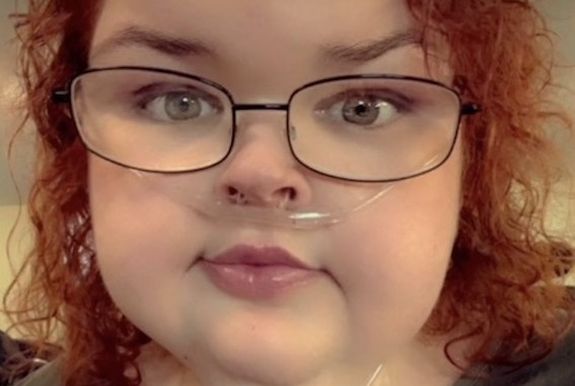 Tammy Slaton had herself one chaotic summer.
According to In Touch, the 1000-Lb. Sisters star was arrested back in August in her home state of Kentucky and charged with one count of possession of marijuana and two counts of possession of drug paraphernalia.
(A pre-trial conference was scheduled earlier this month, though Tammy was not required to attend.)
Tammy's August arrest came just days after she attended the funeral of her estranged husband, Caleb Willingham.
As The Ashley previously reported, Caleb–- who met (and ultimately got engaged to and married) Tammy while they were both at a weight loss rehab center in Ohio-– died in July, just days after turning 40.
Currently, recreational use of marijuana is illegal in Kentucky. In March, Governor Andy Beshear signed Senate Bill 47, which legalizes medical cannabis. The new bill does not take effect until January 2025, but Kentucky residents are able to obtain medical cannabis out of state if they suffer from one of 21 approved medical conditions, but Tammy does not appear to have any of the conditions listed.
Tammy previously stated that she checked into the treatment center to battle not only her weight issues, but her binge drinking and depression issues, as well. Prior to seeking treatment, Tammy's family–- including her sister and co-star Amy Slaton–- accused her of displaying "reckless" behavior. Tammy left the facility in February, allegedly 300 pounds lighter and having abstained from alcohol and vaping for nine months.)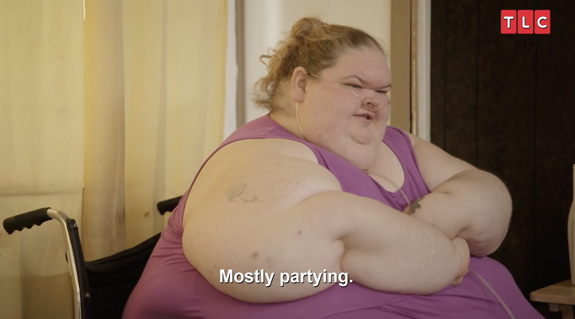 Weeks before Tammy's arrest, filming for the new season of "1000-Lb. Sisters" abruptly came to a halt after Tammy, Amy and their half-sister Amanda Halterman got into a sibling squabble that ultimately turned physical.
(The trio's brother, Chris Combs, was also reportedly involved in the argument, though he apparently didn't partake in the brawling portion of the feud.)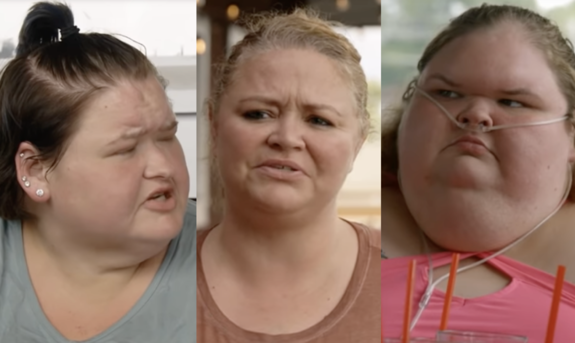 "The film crew was present, but they felt uncomfortable working with them because of the way they were behaving," a source told The Sun in July, noting that the crew decided at the time that a six- to eight-week break from filming was needed.
RELATED STORY: "1000-Lb. Sisters" Crew Goes on Filming Hiatus After Tammy Slaton, Amy Slaton & Amanda Halterman Get Into Physical Fight While Filming
(Photos: Instagram; TLC)