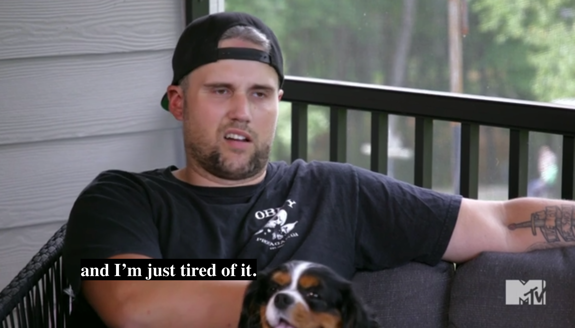 Ryan Edwards took a second trip to the courthouse this week, where he was found guilty of speeding and reckless driving.
As The Ashley exclusively revealed last week, the Teen Mom dad was busted October 7 for allegedly driving 145 mph in a 65 mph zone near his parents' Tennessee home. Though he was not arrested at the time, Ryan was cited for speeding, reckless driving and failure to exercise due care.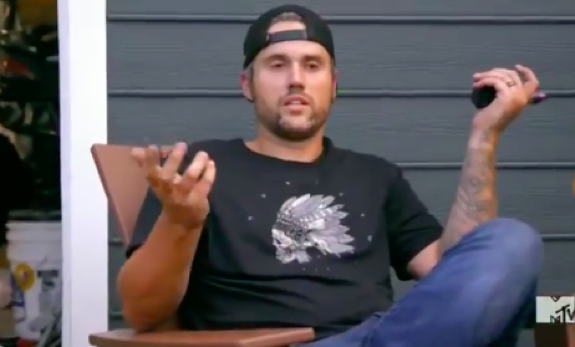 According to The Sun, Ryan– who is currently on furlough from a year-long jail sentence– was found guilty Wednesday in court of reckless driving and speeding. Ryan was reportedly not prosecuted for the failure to exercise due care charge due to "good behavior."
No, seriously…
The father of three was ordered to pay $134 in court costs and fines and is due back in court for the case on February 6.
Two days earlier, Ryan appeared in the very same courthouse where he pleaded guilty to DUI and drug possession charges stemming from his April overdose and subsequent arrest.
Judge Gary Starnes ruled Monday that on his original probation, Ryan be reinstated for 11 months and 29 days suspended, with level-two random drug tests. Ryan also received a $465 fine (for the DUI charge), was ordered to attend DUI school and had his drivers license revoked for one year.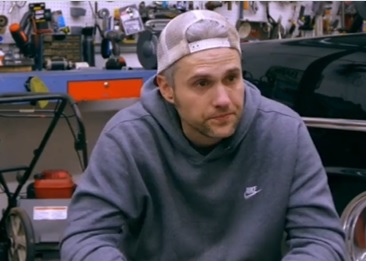 Judge Starnes went on to dismiss Ryan's possession of a controlled substance charge, though he admitted he was "very hesitant" to approve the plea agreement due to Ryan's recent speeding/reckless driving incident.
"I'm very hesitant to approve it. You going 145 in a 65 [mph zone] doesn't show me remorse and the ignorance of doing something like that is beyond me," he stated Monday. "I don't know how you didn't kill somebody.
"I don't want to approve this," Judge Starnes continued. "You have to give the court a comprehensive follow-up plan. There have been hiccups the entire world knows about."
Ryan's next courthouse field trip hearing is set for December 5.
RELATED STORY: 'Teen Mom' Dad Ryan Edwards Loses License After Pleading Guilty to DUI & Drug Possession; Judge "Hesitant" to Approve Plea Deal Due to Ryan's Recent Actions: "I Don't Know How You Didn't Kill Somebody"
(Photos: MTV)