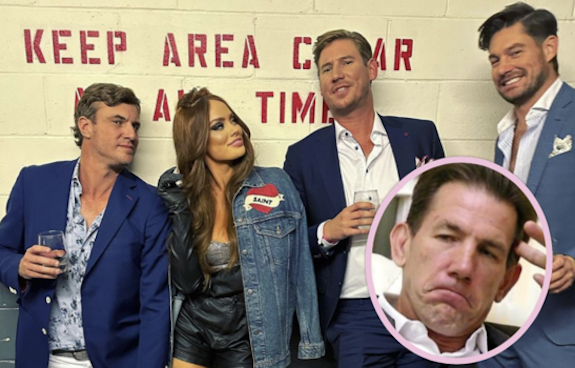 Thomas Ravenel took to social media this week to share his unfiltered feelings on ex/baby mama Kathryn Dennis, AND the Southern Charm cast members who seemingly ignore Kat's "horrific behavior."
As you know, Thomas and Kathryn share two children, daughter Kensie and son Saint. The exes previously appeared on 'Southern Charm' together, though Thomas was booted from the series after Season 5 and Kathryn exited after Season 8 as a full-time cast member, but was slated to appear in Season 9 as a guest.
Though his time on the Bravo series ended long ago, Thomas took to social media this week to fire off–- and later delete–- his thoughts on not only Kathryn, but also current 'Southern Charm' cast members Craig Conover, Shep Rose and Austen Kroll for allegedly supporting Kathryn's multiple mistakes– both past and recent.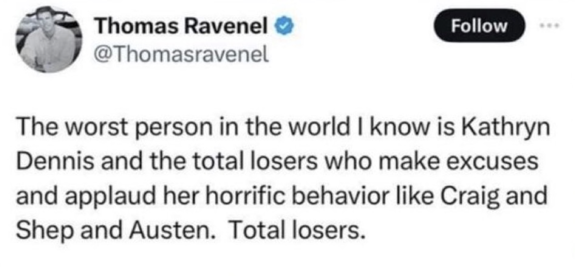 "The worst person in the world I know is Kathryn Dennis and the total losers who make excuses and applaud her horrific behavior like Craig, Shep and Austen," Thomas wrote. "Total losers."
T-Rav's tweet was presumably in response to comments made by some of the current cast during last week's 'Southern Charm' panel at BravoCon. While acknowledging Kathryn's absence from the reality series, Craig called his fellow OG "an integral part of this show," and, according to Deadline, he also confirmed that he and Shep filmed with Kathryn for the currently-airing season, but didn't know if the footage would air as part of Season 9.
"I don't think it was supposed to happen but we did it and I think they did it as a favor to us because we love her so much," Craig explained. "I hope we get to see it– we probably won't."
Craig added that he hoped Kathryn would eventually return to the series.
Shep showed his allegiance to his former co-star during the panel as well, reminding the audience that Kathryn was only 21 years old when 'Southern Charm' began.
"We have grown up, we've all come a long way and you've seen the bumps and the bruises," Shep said. "Unfortunately, Kathryn stumbles sometimes.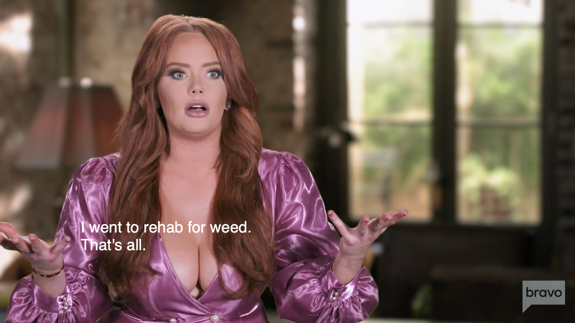 "We do love her because there's a person inside her that we know is a good person," he added.
While the former South Carolina politician seemed to be fired up this week over the comments made by his former pals/cast mates, he said his anger towards Kathryn stemmed from elsewhere. When asked on social media what Kathryn had "done this time" to "set off this tangent," the father of three mentioned the hit-and-run in which Kathryn was recently involved.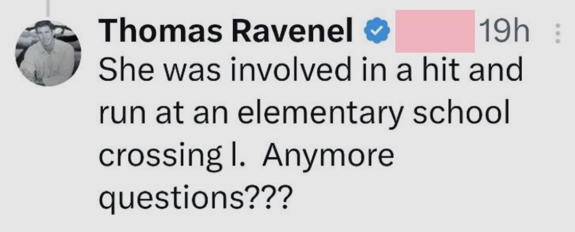 "She was involved in a hit and run at an elementary school crossing," Thomas wrote. "Anymore questions?"
As The Ashley told you last month, a car registered to Kathryn was reportedly involved in a hit-and-run incident that injured a deputy officer. The deputy, who also acts as a school resource officer, was directing traffic in front of Whitesville Elementary School in Moncks Corner, South Carolina, when he was reportedly hit by an SUV. The officer was taken to the hospital with minor injuries.
When asked why Kathryn was not arrested for the alleged hit-and-run, Thomas said that was a "damn good question."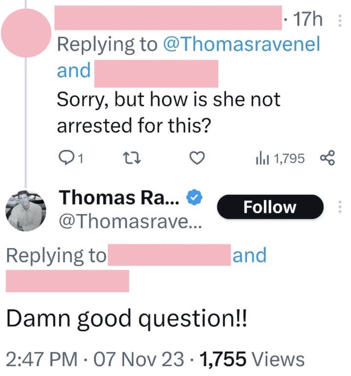 He had a similar response when asked why he picked Kathryn to be the mother of his children, given his apparent disdain for her.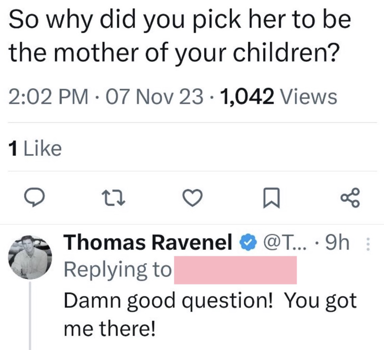 "Damn good question!" Thomas replied. "You got me there!"
Thomas confirmed in May that a judge awarded him permanent sole custody of his and Kathryn's children, after previously reaching a joint custody agreement in 2019.
Thomas went on to file for full custody of Kensie and Saint in October 2020, requesting that Kathryn only have supervised visits due to her alleged drug use and neglect of the children– along with some other unsavory accusations. Though Kathryn denied the claims, Thomas was awarded temporary custody of their two children at the time.
Per their current custody agreement, Kathryn is not allowed overnight visits with her children, though she has the right to supervised visitation (by an approved supervisor) between the hours of 9 a.m. and 7 p.m., every other weekend. However, Thomas alleged this week that Kathryn has not been visiting their children at all.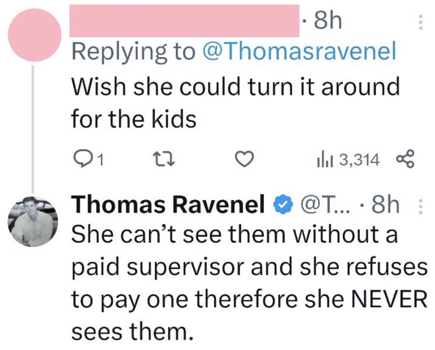 "She can't see them without a supervisor and she refuses to pay one therefore she NEVER sees them," Thomas alleged on social media.
Kathryn has not yet responded to T-Rav's social media rant.
RELATED STORY: Former 'Southern Charm' Star Kathryn Dennis Allegedly Involved In Hit-and-Run Accident That Injured Deputy Officer
(Photos: Instagram; Bravo; Twitter)