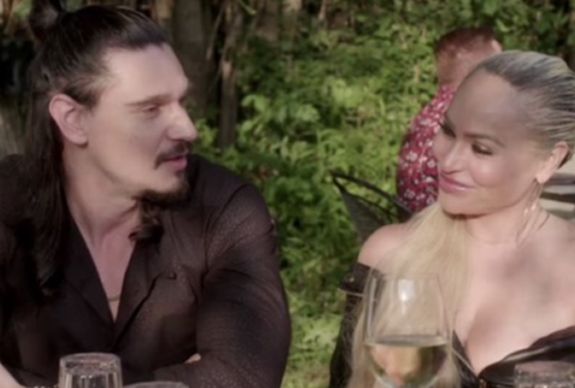 Darcey Silva and her fiancé of three years, Georgi Rusev, have quietly tied the knot.
The 90 Day Fiance star confirmed the news Thursday in a joint Instagram post with TLC, in which she and Georgi showed off their wedding rings.
"I'm thrilled to share that Georgi and I got married on our special day of November 11th," Darcey wrote. "I've been on a long journey to find love, and in the end, love wins.
"I'm so blessed for you all to be a part of my journey in life, love, and happiness," she continued. "Thank you for all the love and support! Stay tuned. Love, Darcey xoxo."
According to blogger John Yates, who was the first the break the news of Darcey and Georgi's wedding, the couple married at their Connecticut home in front of 20 guests. Photos from the event show Darcey wearing a form-fitting wedding gown with crystal detailing and Georgi sporting a black tux.
Fans were introduced to Georgi back in Season 1 of Darcey and her twin sister Stacey Silva's "90 Day Fiance" spinoff, Darcey & Stacey. Darcey and Georgi met online in 2020 and made the decision to live together amid the pandemic, though the relationship was rocky almost from the beginning. Cracks began forming in the couple's relationship after Darcey learned that Georgi was still legally married, despite having filed for divorce earlier that year. Darcey also questioned if Georgi was the father of his ex-girlfriend's baby, which he denied.
Still, Georgi was determined to make things work and went on to pop the question during the Season 1 finale.
"Everybody's going to have their issues from time to time, but if we can communicate and talk through that, that's what I've always wanted in a relationship," Darcey told People in 2020.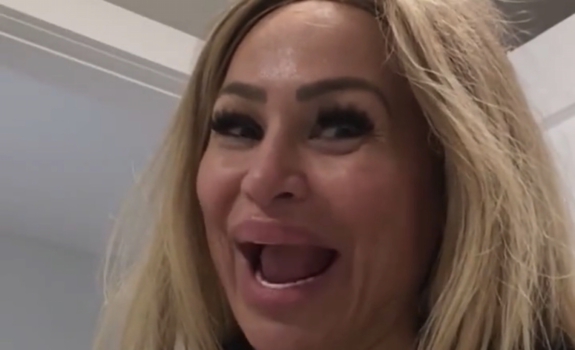 Despite their newly-engaged status, Darcey and Georgi faced more issues–- which unfolded on Season 2 of 'Darcey & Stacey'–- when Darcey found out that Georgi had used a sugar mama website in the past. This information caused Darcey to worry that Georgi was using her to pay his bills, so she decided to break up with him.
Georgi went on to propose to Darcey for a second time during the third season of 'Darcey & Stacey,' though the couple later split up again. By Season 4, the House of Eleven designer was ready to move on; however, Georgi wasn't ready to let her go.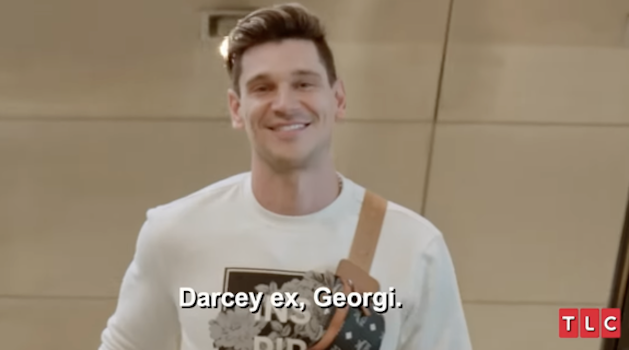 Fans watched as the exes had a run-in at Stacey's wedding to Florian Sukaj, where Georgi served as the best man. Darcey told Georgi she was done with him, but Georgi vowed to win her back.
"I want to fight for you," he said. "I'm going to fight for you and I've been fighting for you."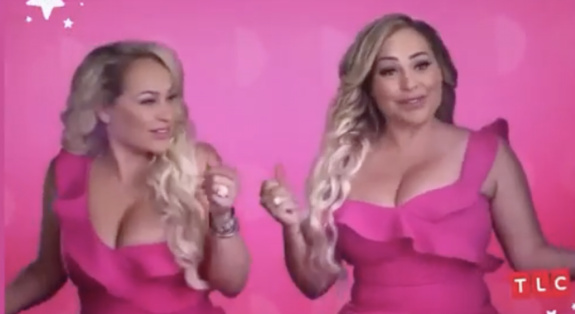 Georgi previously hinted at his and Darcey's November nuptials in a now-deleted Instagram post.
"It's finally happening!" Georgi wrote, along with the hashtag, "#1111."
Stacey appears to be happy to see her sis end up with Georgi. In the comment section of TLC's post about the couple's wedding, Stacey left a congratulatory message (that also included a mention of the sisters' deceased brother, for some reason.)
"Congratulations D&G!! Love always wins in the end!" Stacey wrote. "11/11 was destiny and will always be in our hearts. Thank you to our beloved brother Michael in heaven for guiding and watching over us. 11:11"
After the news of her wedding to Georgi broke, Darcey decided to use the nuptials as a way to promote her services on Cameo (as you do).
"Book a Darcey & Georgi Cameo today," she wrote on Instagram stories on Friday.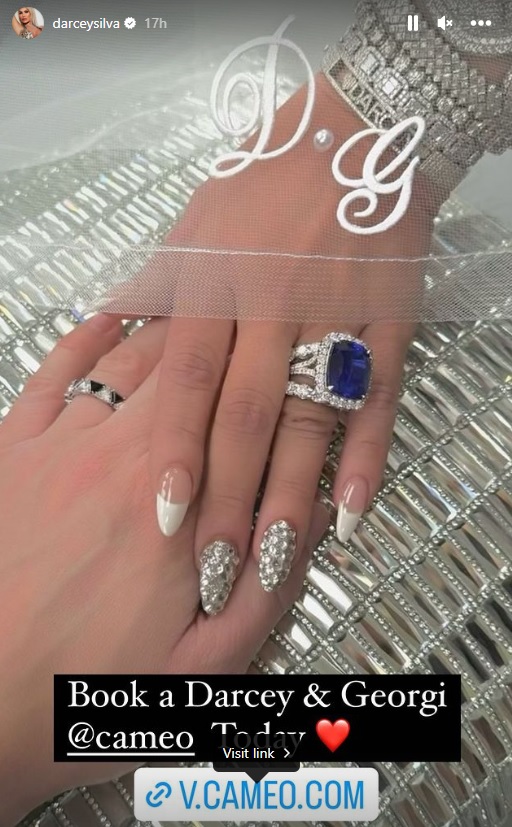 (In case you're wondering, a personal video made by the newlyweds will set you back only $99!)
RELATED STORY: Darcey Silva's Daughter Says Darcey Recently Confessed to Having a "Fling" With 'Vanderpump Rules' Star Tom Sandoval (Updated!)
(Photos: TLC; Instagram)