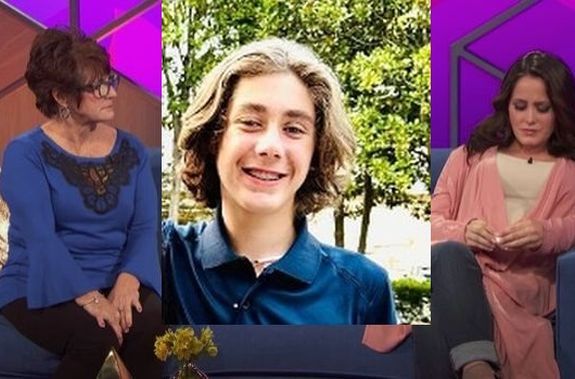 Jace Evans, the 14-year-old son of fired Teen Mom 2 star Jenelle Evans, is currently in the hospital and will go on to be placed in foster care by Child Protective Services (CPS) after once again running away, this time from his grandma's home.
As The Ashley previously reported, Jace ran away from his grandma Barbara Evans' home on Friday, where he had been living since September after he was allegedly assaulted by Jenelle's husband, David Eason.
Jace was ultimately located on Sunday.
While Barbara was set to go to court next month to make Jace's living arrangement more permanent, TMZ reports that the teen will now be placed in foster care, due to the number of times he has run away in the past.
(As The Ashley previously reported, Jace was aware that if he got in trouble while in Barb's care, he would go to foster care. In fact, a foster care worker had been working with him and Barbara for weeks.)
Though Jace had been living with Barbara for the last month or so, the teen had previously run away from Jenelle and David's home multiple times leading up to– and immediately following– the alleged assault in September.
The Ashley can confirm that prior to his latest run away, Jace was busted at school for vaping, leading Barbara to take away his phone.
TMZ's source claims that Barbara had reportedly been "advised by CPS, the foster care team and Jenelle that Jace should not have a phone in his possession, but Barbara believed Jace could handle it."
(The Ashley can reveal that this version of events is not entirely correct. Barb was actually required by CPS to get Jace a phone so he could contact him mom if he wanted.)
A source told TMZ that CPS officials are "exasperated" by this case, and while there is concern for Jace's wellbeing, if the teen goes on to get into any more trouble, he may end up in a juvenile detention facility.
RELATED STORY: EXCLUSIVE! Jace Evans Ran Away From Grandma Barbara's House & Will No Longer Be Living With Her; His Mom Jenelle Seemingly Cheers in Facebook Post About Him Not "Prospering"
(Photos: MTV; Instagram)