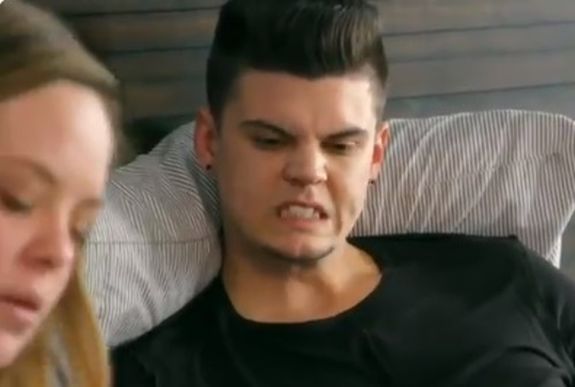 From throwing shade to promising to throw a tantrum at your next gender reveal party, the stars (and former stars) of the Teen Mom franchise never cease to keep us on our toes.
In an effort to bring you up-to-date on the latest Teen Mom OG, Teen Mom Young & Pregnant and 16 & Pregnant news, The Ashley brings you the Teen Mom News Pile. Here are some of the major (and minor but interesting) 'Teen Mom'-related things that have happened over the last few days…
David Eason doesn't head to court….again.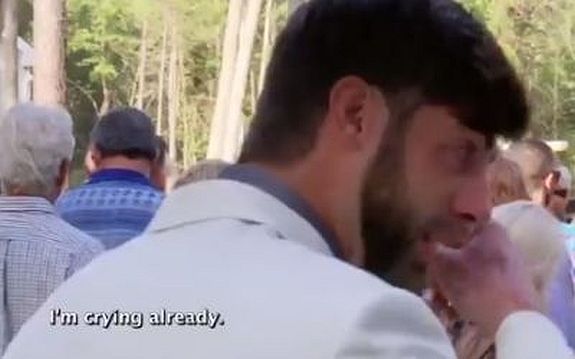 David Eason was due in court on Tuesday to answer to the criminal charges he received for self-towing a stranger's truck last year. However, the case was once again continued, a New Hanover County clerk confirmed to The Ashley on Tuesday.
The court date has been continued numerous times since Mr. Jenelle Evans was charged with one misdemeanor count of "Injury to Personal Property" and one charge of "Tampering with a Vehicle." The charges came after David posted a video of himself "self towing" a stranger's truck out of a parking spot on a North Carolina street, as Jenelle cackled and cheered him on from the sidelines.
David's new court date is Friday, November 15.
Farrah says troubled 'Jersey Shore' star Ronnie Ortiz-Magro wanted to date her.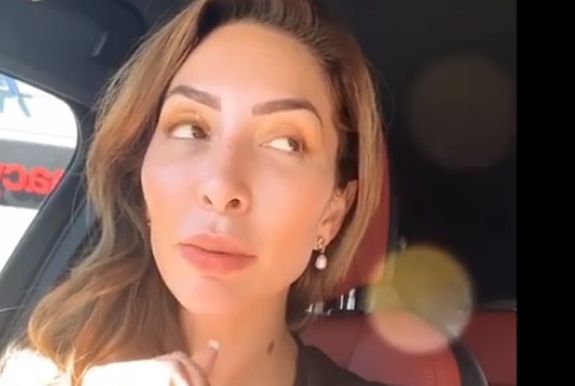 Farrah Abraham took time to weigh in on the latest arrest and drama surrounding 'Jersey Shore' star Ronnie Ortiz-Magro and his baby mama Jen Harley. In typical Farrah fashion, the Backdoor Teen Mom made it all about her (and Ronnie's/everybody's desire to be with her.)
"I can't even believe he used to, like, hit me up to try to take me on dates," Farrah said.
Farrah then smugly congratulated herself for not letting Ronnie take her into the smush room date her.
"Wow, I really dodged a bullet with that one," she said. "Definitely no dating for me. I have no time for crazy baby daddy crazy crazies. But, like, all the love goes to the baby. I would not want to put my baby around all that.
"That's like a 'Teen Mom' Amber Portwood…" Farrah says as contorts her face into a weird shape. (It appears she's trying to smile?)
Watch a clip of her Instagram Live video below!
Catelynn Lowell made it clear that she doesn't want any more female spawn to pass through her loins.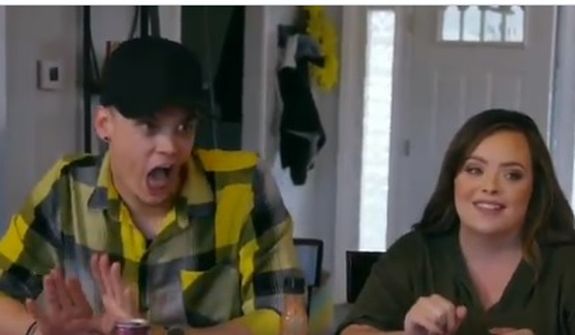 Cate and her husband Tyler Baliterra have had three girls and have made it no secret in the past that they are hoping for a boy. (Tyler has been especially vocal about his desire to have a son, even visibly pouting at the gender reveal parties for both of his daughters Nova and Vaeda).
A few days ago, though, Catelynn became the one who made it clear that she, too, wants a boy. In a now-deleted Instagram post, Catelynn said she plans to throw a fit if she has another baby girl.
"If I get pregnant again and pink confetti comes outta my gender reveal balloon, I'm knocking the whole food table over," Cate posted. "Party over. Everybody go home."
In the caption of the post, she added, "Yep!"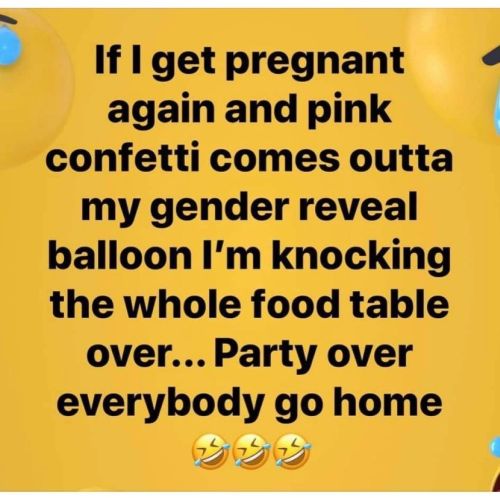 Naturally, the post made fans assume that Catelynn was pregnant, but she cleared up that rumor on Wednesday.
"I am not pregnant and we are using birth control," Catelynn told Us Weekly. "But when we do decide to have another child, we are hoping for a boy. If we are meant to have all girls, then that's just fine too!"
In January, she stated that she and Tyler planned to get her knocked up again right after Vaeda was born, but after the baby came, the couple changed their plan a bit. In June, Catelynn said that she will not keep pumping out babies (Duggar-style) until she finally gets a male spawn.
"I will not keep trying until I have a boy," Catelyn said. "No, sorry…if we were meant to just have girls then that's what we were meant to have. I'm not going to have like six or seven kids. I feel like I'm going grey with two.
On Wednesday, she stated that she and Tyler plan to wait a bit before having another baby.
"We are thinking of having another when Vaeda is about 1 or 2 years old," she told Us Weekly.
RELATED STORY: 'Teen Mom 2' Ratings Dip Slightly Without Jenelle Evans: A Look at the Season 9B Numbers So Far
(Photos: MTV; Instagram)