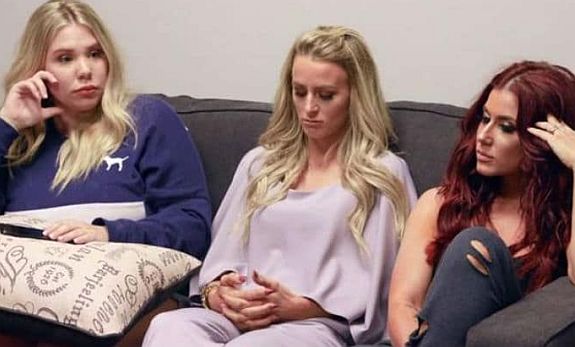 Back in May, Kail Lowry predicted that Teen Mom 2 would take a hit in its ratings due to the firing of Jenelle Evans— and it appears she was right.
(But, then again, "Kail is always right"….according to Kail.)
The reality show– which has been on the air for a whopping nine years— is beginning to show its age a bit in the ratings. Once a ratings powerhouse for MTV that consistently brought in 1 million-plus numbers each week, 'Teen Mom 2' has been slipping in its ratings over the past few seasons, but took a decent-sized dip for the most-recent Season 9B episodes.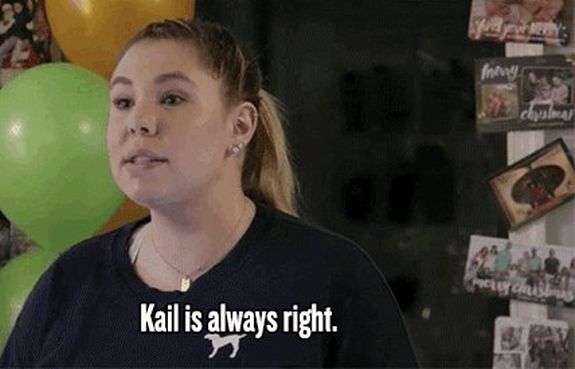 As fans know, Season 9B is the first season without Jenelle, who has basically been a drama factory for the series since it began in 2010. Jenelle was replaced with Jade Cline who still brings the drama, but not quite in the same way Jenelle did. (There's no longer Barbara Evans to go to commentary on her "bitch of a daughta," after all.)
"I think that people did watch the show for Jenelle," Kail told TMZ in May, shortly after MTV gave Jenelle and her crew the ax. "I don't think that can be denied."
Kail was hopeful that she and her co-stars– Chelsea Houska, Leah Messer and Briana DeJesus— could bring a high amount of drama on their own.
"I definitely think the rest of us have enough to keep the franchise going, and I hope that's what happens," Kail said.
Has the Kail/Chelsea/Leah/Briana/Jade drama been enough? According to the most-recent ratings, that answer is "almost."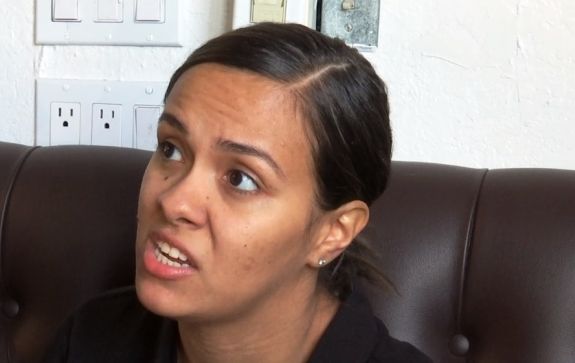 According to Showbuzz Daily, the most-recent episode of 'Teen Mom 2'— which aired on September 24— ranked No. 3 in the highly coveted 18-49 age demographic for all original cable telecasts that night. While it secured a .40 in sales demo ratings, it came in with only 784,000 viewers. That's slightly down from the previous week's episode, which had 787,000 viewers and .41 in the demo ratings.
The Season 9B premiere did slightly better, coming in with 810,000 viewers and a .45 demo ratings score.
While the Jade/Jenelle exchange may have something to do with the ratings decline, 'Teen Mom 2' did move from Monday nights to Tuesday nights, which may have distributed to the lesser ratings.
While these numbers are good (to compare: MTV's sad attempt to make Teen Mom: Young Moms Club happen only brought in 304,000 in its premiere ratings), they are below what 'Teen Mom 2' used to get, even compared to last season.
The last regular episode of Season 9A scored a hefty 988,000 viewers and a .48 in demo ratings. The episode before that— which aired on May 6— clocked in at 930,000 viewers and a .49 demo rating.
'Teen Mom 2' has always been the franchise's ratings giant, clocking in way higher ratings (on average) than its big sister, Teen Mom OG and its little sister Teen Mom: Young & Pregnant. Even with its lower numbers, it is still doing better than both of those shows did in their most-recent episode ratings.
In its most-recent season, 'Teen Mom OG' took a dip in ratings, even with the addition of Mackenzie McKee to the cast.
Does this spell trouble for the 'Teen Mom' franchise? No way, The Ashley's sources tell her.
As The Ashley already told you, 'Teen Mom OG' was renewed and the cast (including controversial Amber Portwood) is already filming for the new season. The Ashley's sources tell her that 'Teen Mom 2' should have no problem getting a pick-up (which hasn't happened yet) with those numbers.
RELATED STORY: 'Teen Mom OG' Ratings Continue to Drop Despite Mackenzie McKee Joining the Cast; Mackenzie Remains Optimistic About Her Place on the Show
(Photos: MTV)