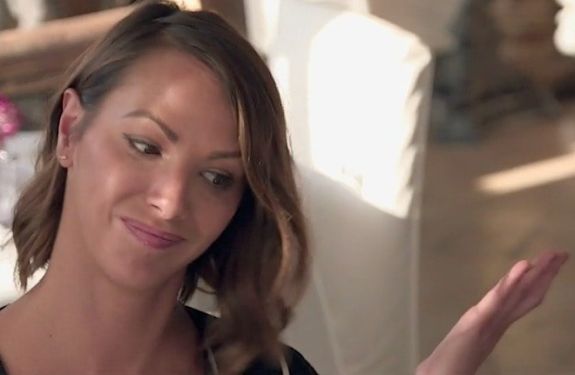 Kristen Doute is speaking out about getting fired from Vanderpump Rules— and calling out Bravo for missing an opportunity to use her axing to educate fans and other 'VP' cast members about the Black Lives Matter movement and racism.
Kristen— who was fired along with three other 'Vanderpump Rules' cast members back in June for her racially insensitive actions and comments— gave her first official post-firing interview to the Hollywood Raw podcast this week. During the interview, she revealed how she was informed she was getting booted from 'Vanderpump,' and revealed how she's dealing with the situation now.
"I would be lying if I said it wasn't hard to lose my job, and essentially lose everything that I've worked for…it was really f**king hard," Kristen told podcast hosts Dax Holt and Adam Glyn. "But the world is bigger than me, I can be better and I can gain the respect of people back by showing, by action."
Kristen said Bravo handled the firings wrong, and that she feels filming them for the show would have "forced [people] to have these difficult conversations," and allowed the show's fans to see "that we are doing action," which she said includes donating to Black women's charities and working with Black women's fashion lines. Still, though, Kristen feels Bravo missed an opportunity to use the firings for good.
"I think that it would have been a lot smarter for them to film about this," Kristen said. "I think that this was a perfectly wide-open door for Bravo to take the initiative and have this conversation…I think it would have helped me, I think it would have helped other people on my cast, those that were let go, those that were not."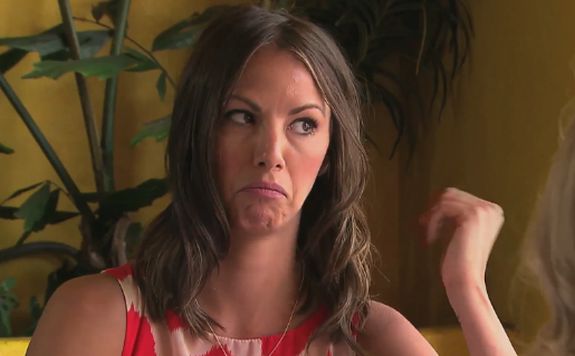 Kristen, who has touched on the damage that 'cancel culture' can do over the past few weeks, expressed her feelings on the topic during the interview.
"I know this probably sounds super selfish for someone that's canceled to say they don't believe in cancel-culture, but the reason why is I believe we are in such a detrimental point in our pop culture to politics to full society where people in my position.," she said.
Kristen also opened up for the first time about how she found out she was being fired from 'Vanderpump Rules.'
"My lawyer actually dropped the note to me, letting me know that I was no longer going to be on the show," she said. "It was like a fancy way of saying, 'You're done.' [They said] 'We're not exercising your option [to continue on the show].' I never got to speak to anyone, which was really hard because I would have liked to have had a conversation and, in turn, I really wish they would have talked about this publicly.
"I think there was something better, something smarter they could have done rather than passing along the 'you're off of the show note' to my attorney like the game of telephone," she said, adding that she found out about the firing a few minutes before the news broke online.
She then talked about what life was like for her in the days after she found out she was being fired.
"I would be lying if I didn't say that the first couple of weeks [after the firing] were really emotional," Kristen said. "I wasn't doing that well. I think I was just really all over the place. I'm not used to being silenced and it was a lot to take in that people had a certain perception of me that I didn't hold myself. Sprinkled in there was, like, drinking and crying.
"Shortly thereafter I just started listening. I was having conversations with a lot of my friends, and specifically to be honest a lot of my Black friends and they told me to shut up and listen. So that's exactly what I did."
As for who has been supporting her through this career catastrophe, Kristen said she has heard from Bravo's Andy Cohen but not from 'Vanderpump' matriarch Lisa Vanderpump.
"Lisa, nope, not at all. Andy DM'd me [on Instagram] and said 'Hang in there,'" she said, adding later that she is "sad that Andy supported the firing of us" but that she's not angry with him for it.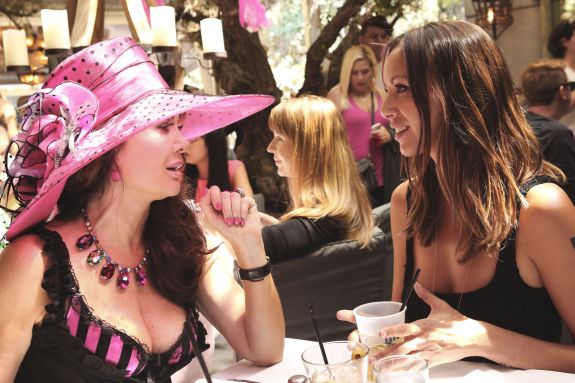 Kristen has also received public support from her boyfriend Alex Menache, as well as her friend (and fellow fired co-star) Stassi Schroeder. Kristen stated that getting fired together has actually helped her grow closer to Stassi, who recently announced she's expecting her first child with fiance Beau Clark.
"We've definitely been in contact a lot more than we have been lately. I'm sorry that it's all happening at this time but I'm so happy for her and Beau," Kristen said. "She's been my best friend for 10 years. … I'm just trying to be there to support her. And she's been doing the same for me… I've seen her a couple of times; I think everyone knows that. I was grateful that she let me in on the news earlier and I just want to try to keep her calm and keep her happy and keep the baby healthy."
Kristen and Stassi have each issued statements apologizing for their actions, and during the podcast, Kristen admitted, "the biggest thing that I've learned is that I have so much to learn. She also expressed regret for "sending a mob out" to accuse Faith Stowers of crimes she didn't commit.
"The first couple of weeks, all I wanted to do was be like, 'Oh my god! Hear my truth! Hear my voice!' But this is the first time in my life I'm realizing that the world is so much bigger than just my viewpoint of the world.
"Right now, it's day by day. There are good days and bad days," she added later. "Some days I wake up crying and have to force myself out of bed and be like, 'This isn't the end of your world because you're dropped from a show, or things were taken away from you. It was a consequence to an action, so that's that. I'm just trying to…learn more, do better, be better."
Kristen stated that she hopes she gets an opportunity to show her fans that she's grown from this incident, although she doesn't think that opportunity will come by her returning to 'Vanderpump Rules.'
"I don't know as far as Bravo goes, or you know, the network…I would love a second chance, absolutely, I would love to make a difference. It's always what I've stood for, even if you didn't see that on 'Vanderpump Rules.' I want to make things better."
Listen to Kristen's entire interview with the Hollywood Raw podcast below!
RELATED STORY: Kristen Doute Gives First Interview Since Being Fired From 'Vanderpump Rules': Discusses Racism & Regret for Her Actions Against Faith Stowers
(Photos: Bravo, Instagram)