"It's feeling a bit COVID-y up in here, isn't it?"
A month or so after The Ashley broke the news that a Teen Mom OG cast member had tested positive for COVID-19, the Teen Mom franchise has been hit by the virus once again. This time, however, it was the Teen Mom: Young & Pregnant cast who was affected.
The Ashley can exclusively report that the filming of three of the five 'Young & Pregnant' girls' stories are currently shut down, due to COVID-19 exposure. This comes just after another girl on the cast had to stop filming for two weeks after someone close to her (who appears on every show with her) tested positive for the virus.
"It's a disaster. One of the girls' production got shut down because someone who came to her house on Thanksgiving now has COVID," a behind-the-scenes source said. Producers on two of the other girls' teams apparently tested positive for COVID somehow, even being in the bubble."
As The Ashley previously told you, all three 'Teen Mom' shows are using a "bubble"-like atmosphere in order to get filming back up and running after the pandemic hit this spring. The crew is quarantined in each girls' hometown, and the cast and all of the people in their circles (including baby daddies, family members and kids) who are around them must also take and pass regular COVID tests in order to continue filming. (As you may remember, Teen Mom 2 star Briana DeJesus had a fit about this recently when MTV made her new boyfriend, Javi, take a test.)
"If someone tests positive production is shut down for 14 days, immediately. Even if the crew is there and they're in the middle of a shoot, everything is closed down right then and there," one source tells The Ashley. "Once the person tested positive, everyone associated with them had to quarantine in their own homes for two weeks. Filming couldn't resume until everyone in that girl's circle was negative.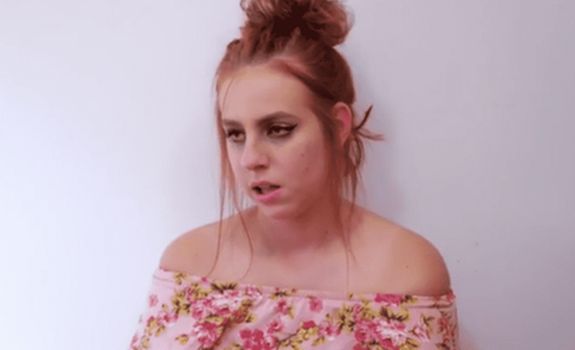 "They continue to test three days a week, every week. Everyone who is on-camera and anyone close to them, as well as all crew, get tested three times a week still."
"The producers actually doing a really good job and taking it really seriously," another behind-the-scenes source tells The Ashley. "But, it's costing them so much time and money, and it's been extremely hard on the crew and production team to get these seasons done."
RELATED STORY: 'Teen Mom 2' Season 10 Episode 13 Recap: Passing COVID Tests & a Porta-Potty Pregnancy Test
(Photos: Instagram; MTV)