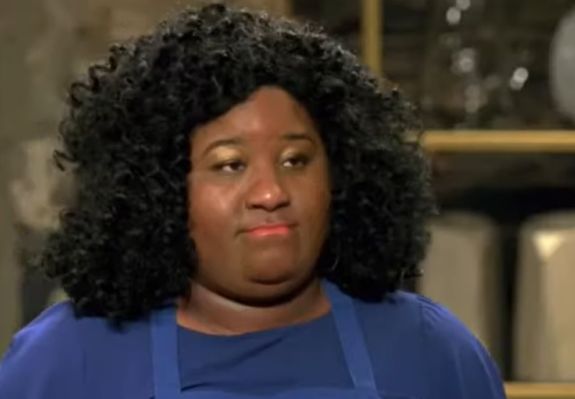 Food Network is doing its best to distance itself from Ari Robinson.
The network recently removed Season 20 of Worst Cooks in America from circulation, days after Season 20 winner Ari was charged with homicide by child abuse for the death of her three-year-old adopted daughter.
According to The Wrap, the most-recent season of the competition series is no longer available on streaming platforms, including Discovery+ and the Food Network website. Season 20 debuted June 21 and concluded August 2, with Ariel winning the competition and taking home $25,000.
As The Ashley previously reported, Ari and her husband, Jerry Austin Robinson, were arrested in Simpsonville, South Carolina, on January 19 for the January 14 death of a three-year-old in their care, according to South Carolina Law Enforcement Division.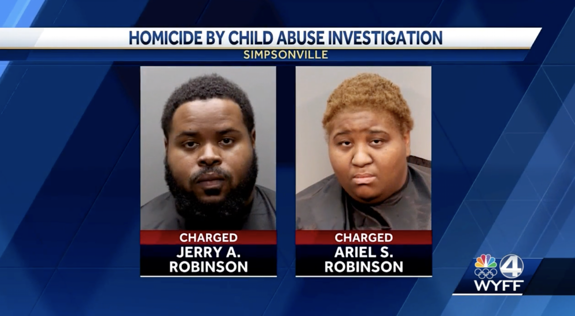 The two are accused of "inflicting a series of blunt force injuries" which resulted in the death of the victim – 3-year-old Victoria Rose Smith– who was pronounced dead after being transferred to the hospital.
In response to the charges, WYFF4 News reports, the South Carolina Board of Education has suspended the former middle school teacher's educator certificate.
"The SCDE has reason to believe that, due to the serious nature of this allegation of misconduct, Ms. Robinson may pose a threat to the health, safety and welfare of students who may be under her instruction and that emergency action is required," the suspension document read. "After considering the evidence presented by the SCDE, the chair of the state board finds that Ms. Robinson's educator certificate shall be summarily suspended until a due process hearing is held and/or this matter is otherwise resolved."
As The Ashley reported last week, Victoria was one of three siblings adopted by the Robinsons around December 2019.
Ariel often posted photos of the three-year-old on her secondary Instagram page, with the most-recent shared a few days before the child's death.
RELATED STORY: Recent 'Worst Cooks in America' Winner Ari Robinson Arrested for the Murder of Her 3-Year-Old Adopted Daughter
(Photos: Food Network; WYFF4; Instagram)