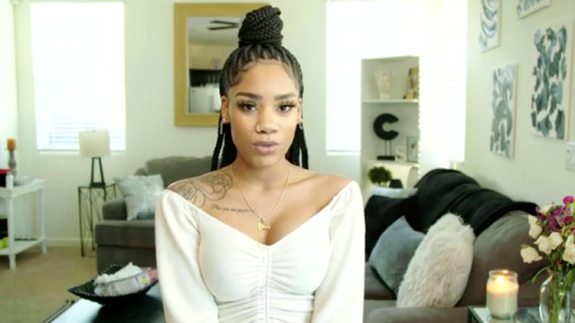 Ashley Jones is joining Teen Mom 2 this season as a new cast member, but she wants viewers to know she isn't on the show to take Chelsea Houska's place.
Instead, Ashley told In Touch Weekly she's on 'Teen Mom 2' to tell her own story and she's honored to have the opportunity to do so. The former Teen Mom: Young and Pregnant star praised Chelsea for what she put into the show before leaving in 2020.
"First of all, I like to say that I'm not a replacement. I am just an addition," Ashley said. "Chelsea has bared her soul on this show for years and I would never want to replace her. You know what I'm saying? She's irreplaceable, there's no one that can replace that. And I'm just honored to be a part of something. Now I feel like, Chelsea's not gone or forgotten. She's just moved on to bigger and better things. And I feel like that's the point."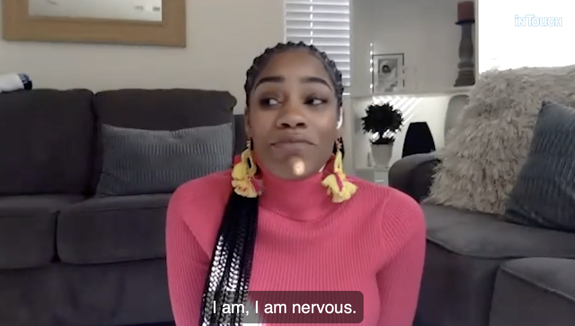 After two seasons on Teen Mom: Young and Pregnant, Ashley was announced as the newest 'Teen Mom 2' cast member following Chelsea's exit from the show after 10 seasons.
While Ashley revealed she is nervous about her upcoming debut on 'Teen Mom 2,' she says her new role feels right as she "no longer felt a connection" to her 'Teen Mom: Young and Pregnant' co-stars. She did, however, claim that she and the 'Young and Pregnant' girls are on "a better ground now." (As you may remember, Ashley almost got into a physical fight with some of the 'YP' girls during the last reunion in October 2019.)
"But I also do feel like moving into 'Teen Mom 2,' I've gained another 'Teen Mom' family," she added. "Those girls are different, different personalities, different stories and so it's just nice to be able to have that support from different corners."
As for what fans can expect to see from her this season, Ashley said the fans who have been rooting for her and on- and off-again boyfriend Bar Smith, with whom she shares daughter Holly, will finally "get what they want." (Previews for the new season show the couple getting engaged – again.)
" … they will really see us join forces and really become one as opposed to, you know, two separate parents of one child," she said.
'Teen Mom 2' returns May 4 on MTV.
RELATED STORY: Former 'Teen Mom 2' Dad David Eason Threatens to Smack Daughter During Live Video After She Accuses Him of Killing Baby Chicks: Watch the Disturbing Video
(Photos: MTV; In Touch; Instagram)